Enermax Launches Ostrog Lite ATX Chassis
---
---
---
Bohs Hansen / 5 years ago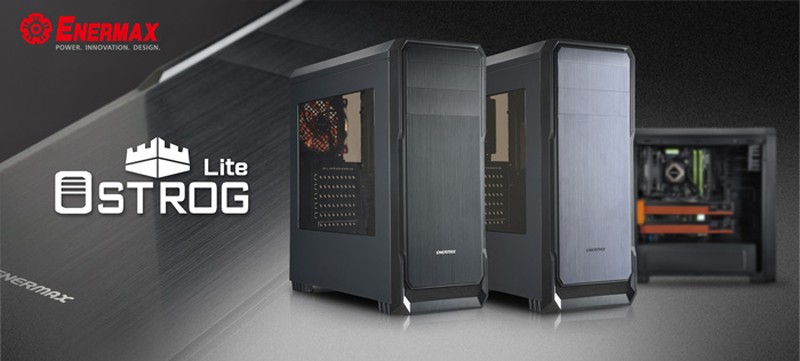 Enermax had a lot of success with their Ostrog chassis and now they're back with a smaller brother called the Ostrog Lite which is a mid-tower chassis built around the same concept. The Ostrog lite is a beautifully built chassis, designed for entry-level gaming rigs. It features a low-profile hairline surface front panel as well as a PSU shroud for a clean and stylish appearance.
With the PSU shroud (PSU-tunnel) at the bottom of the chassis, you can create a clean setup without too much cable clutter and achieve a better general airflow in your system. A cooler system runs better, more stable, and has a longer endurance and lifetime. Those are all great things in a chassis and you can even install an 80mm or 90mm fan inside the PSU shroud.
Users can install up to five 120mm fans for an effective cooling setup and the chassis support CPU coolers with a height of up to 152mm. Installed radiators (up to 240mm) can have a width up to 20mm while the add-in cards such as graphics cards, network cards, audio cards, and storage controllers can be up to 390mm which allows you to install pretty much any card into this chassis. The installed power supply can be up to 180mm long and of the default ATX form factor. The front panel features both USB 2.0 and USB 3.0 ports as well as HD audio for easy access.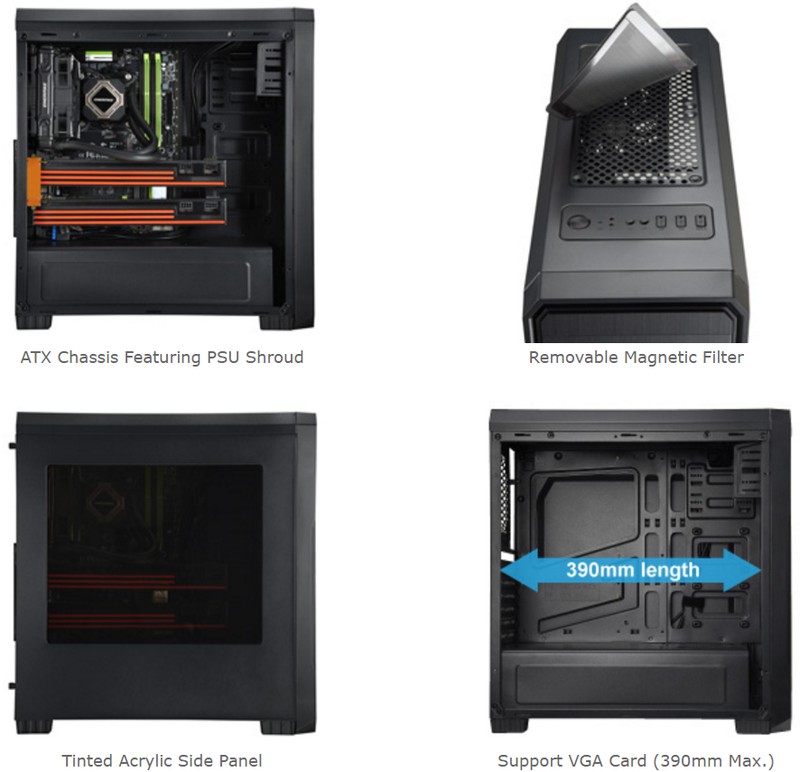 Drive wise, users can install up to two external 5.25-inch drives, three internal 3.5-inch drives (one converted from 5.25-inch), and four 2.5-inch drives (two converted from 3.5-inch trays) for plenty of storage besides the given PCIe and M.2 storage that newer motherboards support.
The new chassis is available now, but Enermax didn't reveal any MSRP for it. It comes in two available colours which are Black Hairline and Iron Grey Hairline.