Enermax Liqmax II 240mm AIO CPU Cooler Review
---
---
---
Peter Donnell / 8 years ago
Introduction
---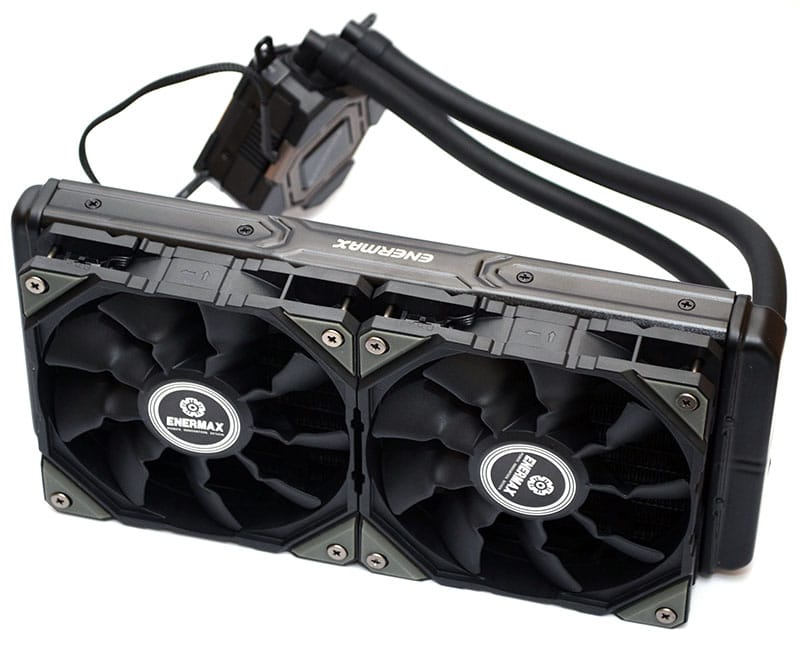 Enermax are one of my all time favourite brands, as they've created some really unique chassis designs over the years, some stunning power supplies and most importantly to myself, their AIO water coolers still dominate the top of our charts, giving us some truly incredible cooling performance that would make you think twice about needing a custom loop. Their latest cooler, the LiqMax II 240mm All-in-One Liquid CPU Cooler is certainly something I've been looking forward to testing, especially so given the performance of their LiqTech coolers and I'm eager to see how this one compares.
As you can see, the ELC-LMR240-BS as it is technically known, comes well equipped with a ceramic bearing pump, an aluminium radiator and a pair of high quality 120mm fans, which can operate right up to 2000RPM.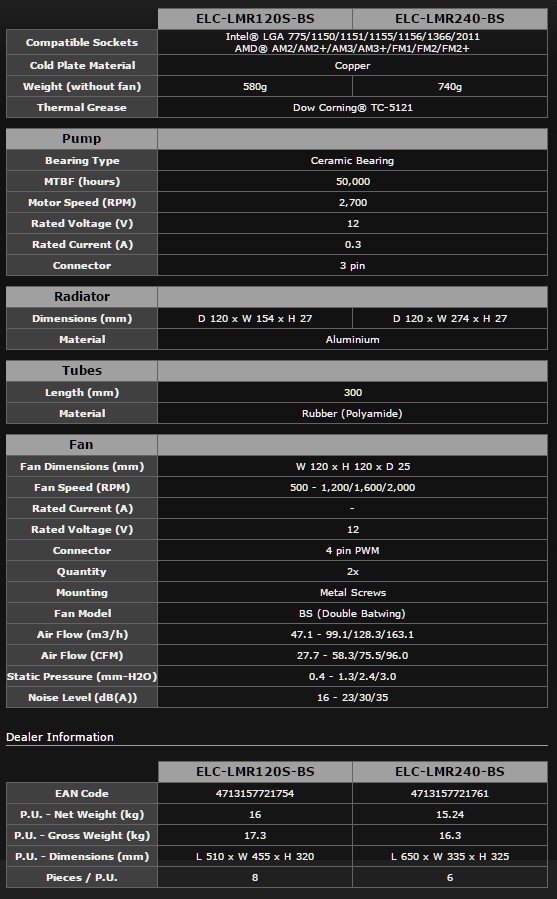 The packaging is really nicely designed, keeping in theme with many other Enermax products and features a nice image of the cooler, as well as a quick rundown of the major features and socket compatibility; you'll also notice that this cooler is rated to handle up to 350W+ TDP, which is way more than you'll likely ever use.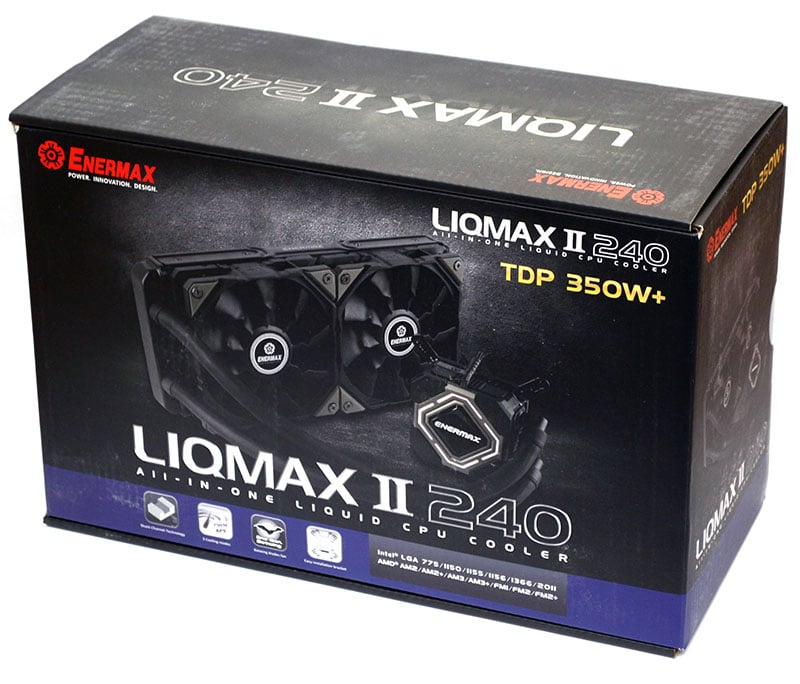 In the box, you'll find two very high-quality fans, something I suspect will give the LiqMax II an edge over the competition. They come with very funky shaped blades, as well as rubber anti-vibration mounts on each side of all four corners.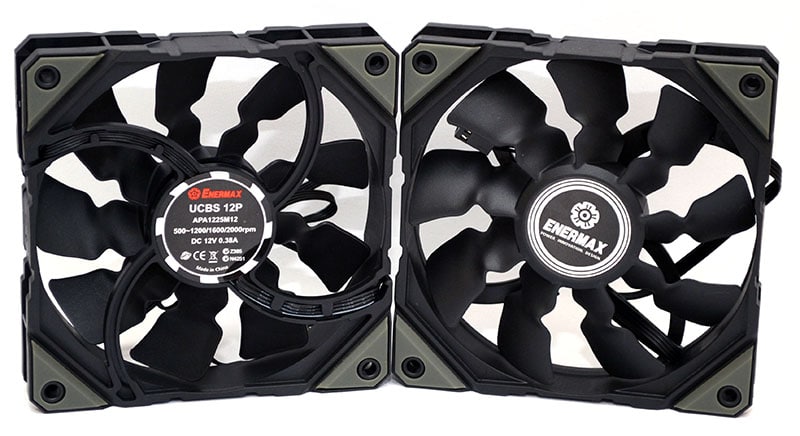 Each fan comes with a slim black cable and a 4-pin PWM connector.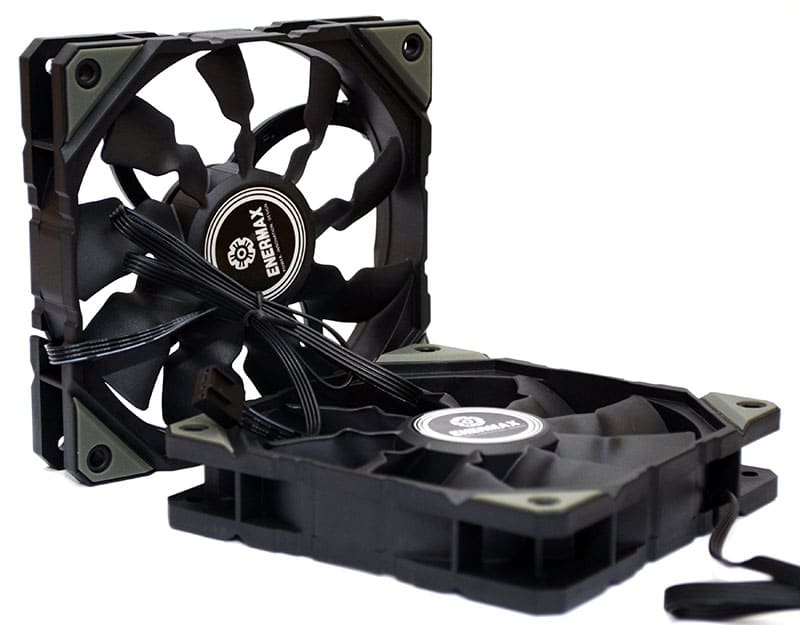 There's a universal mounting plate included, as well as an arrangement of high-quality and rather nice looking screws and fittings. What's also nice to see is that we've got a tube of thermal grease, rather than a sachet, which is handy for multiple applications, as well as a Y-split fan cable to help connect the two 120mm fans to your motherboard, as you'll still need another header for the pumps 3-pin connector.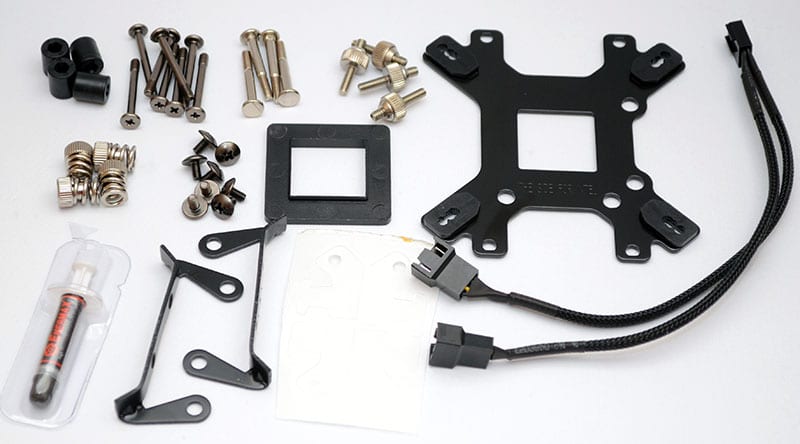 The radiator is pretty straight forward, with a standard 240mm design and a slim form factor.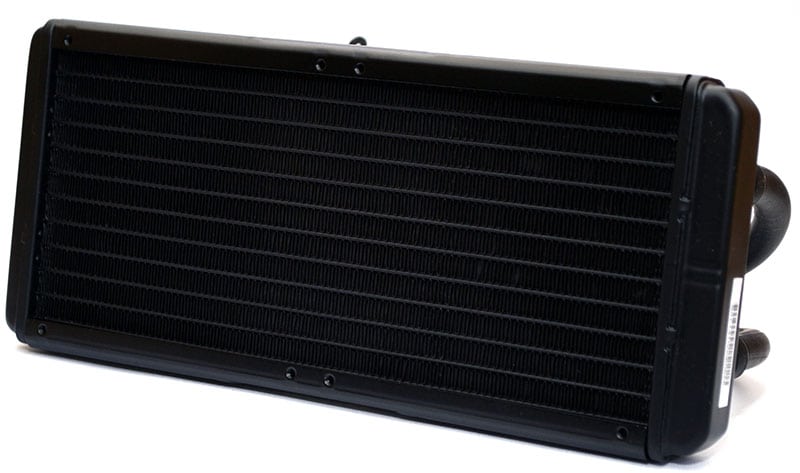 The cooler is equipped with 300mm hoses, which should make it compatible with most large cases. The pipes are quite thick, so they're not as flexible as some other coolers and that could make it tricky, although not impossible, to mount it in small chassis.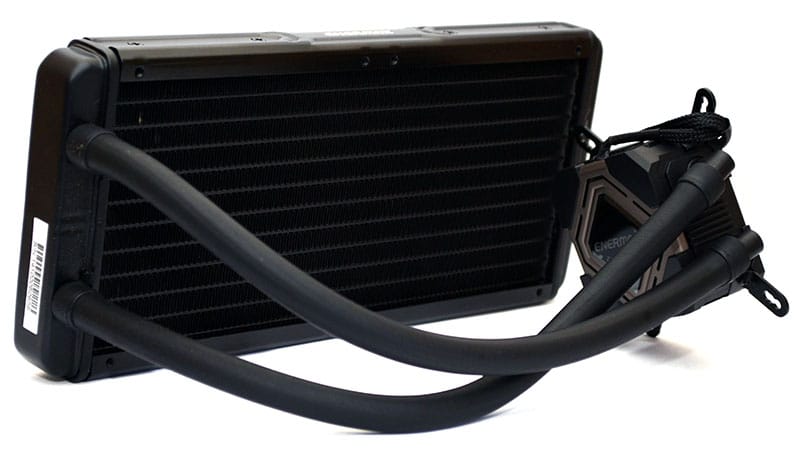 The radiator is nicely finished with a plate on the edge, as well as a small Enermax logo, so it should blend in with most system builds easily enough.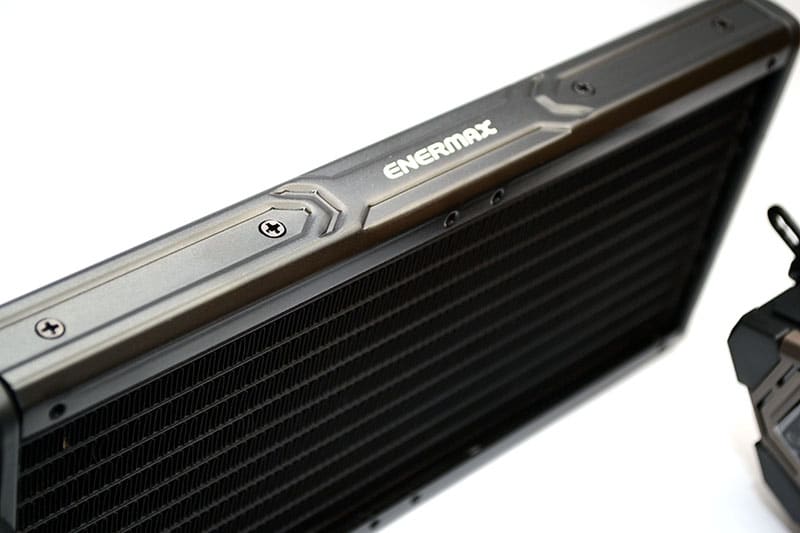 The pump is very nicely styled with a cool design on the top and a small Enermax logo in the middle.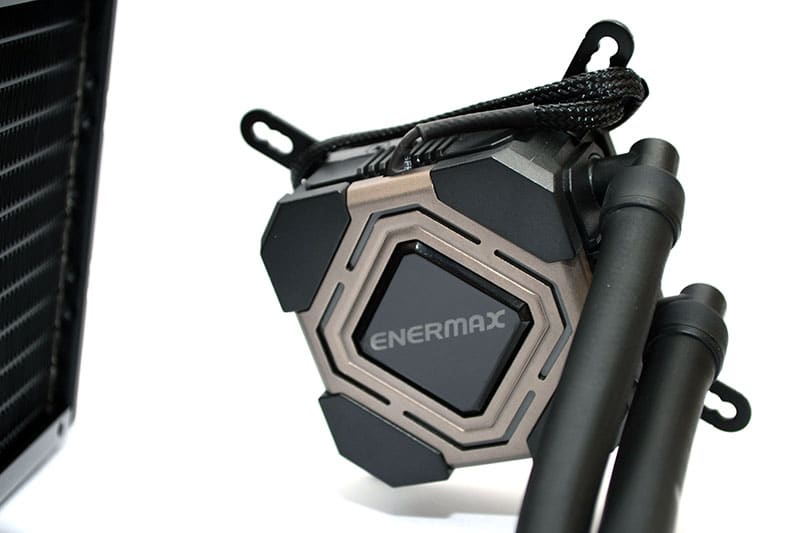 The hoses are mounted on a swivel joint to allow easier fitting into your system.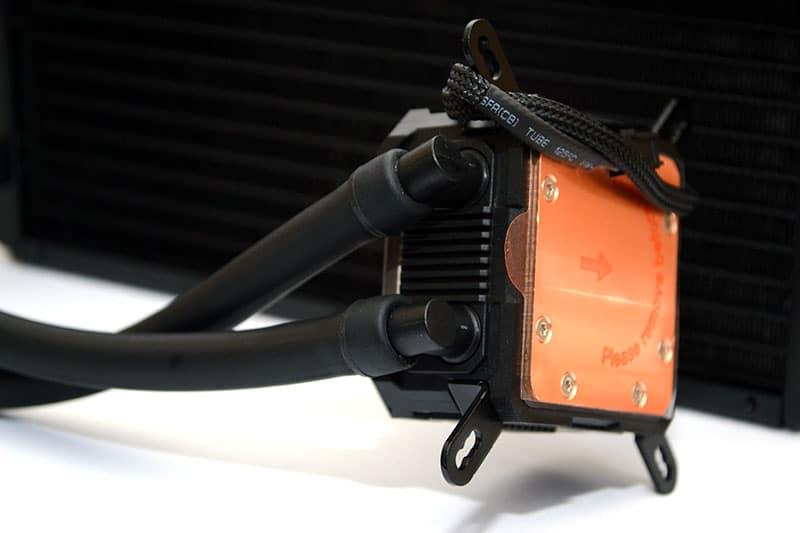 There's an Intel mounting kit pre-fitted here, but with just a few small screws you can remove it and fit the included (in the box) AMD mounting kit. There's a huge copper contact plate on the bottom which is nicely polished; this should provide a good fit over your CPU of choice.