Enermax Ostrog GT Chassis Review
---
---
---
Peter Donnell / 10 years ago

This week I've been taking a look at the Ostrog GT aka the Ostrog Giant, the larger counterpart to one of my favourite budget chassis which we reviewed a few months back, the Enermax Ostrog. I really enjoyed the Ostrog and its definitely one of the stand out choices for those looking for a tidy and stylish chassis on a tight budget, so I was keen to see what a more premium grade Ostrog would compare and that's something I aim to find out today.
Enermax Technology have been around now since 1990 and with well over 20 years experience in the industry of making everything from power supplies, cases, cooling solutions, peripherals and a whole lot more, its safe to say they know what they're doing when it comes to designing a product, and that experience is visible in all the products Enermax have produced over the years.
Where the Ostrog is a great choice for the busy low to mid price range part of the market, the Ostrog GT is set to tackle the fierce section of the mid to high price section of the market, easily one of the most difficult price ranges to compete in given the range of choices on offer from many other brands, as well as Enermax them selves. With a price tag of around £80 its not exactly cheap, but it is on par for a case of this specification and size so as long at the build quality and styling are up to a good standard I don't see why the Ostrog couldn't be considered competitive.
There are two models of the Ostrog GT available, both are finished in black, although one is available with red LED fans (ECA3280A-BF-F) and the other blue LED fans (ECA3280A-B-F).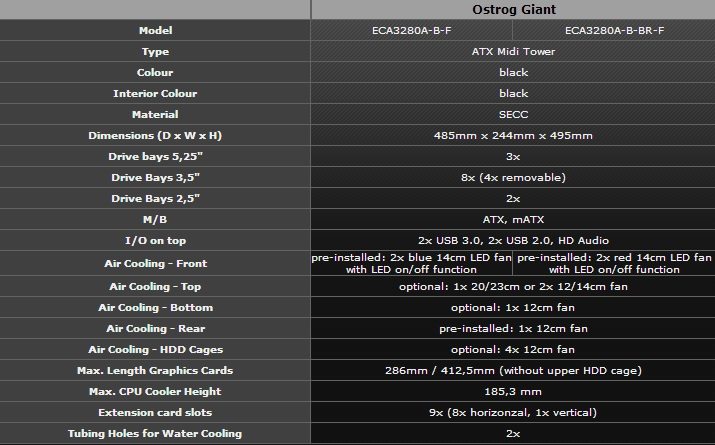 The Ostrog GT comes in a fairly standard box, with a high contrast image of the chassis, but it doesn't really give much away in terms of the actual design of the chassis its self.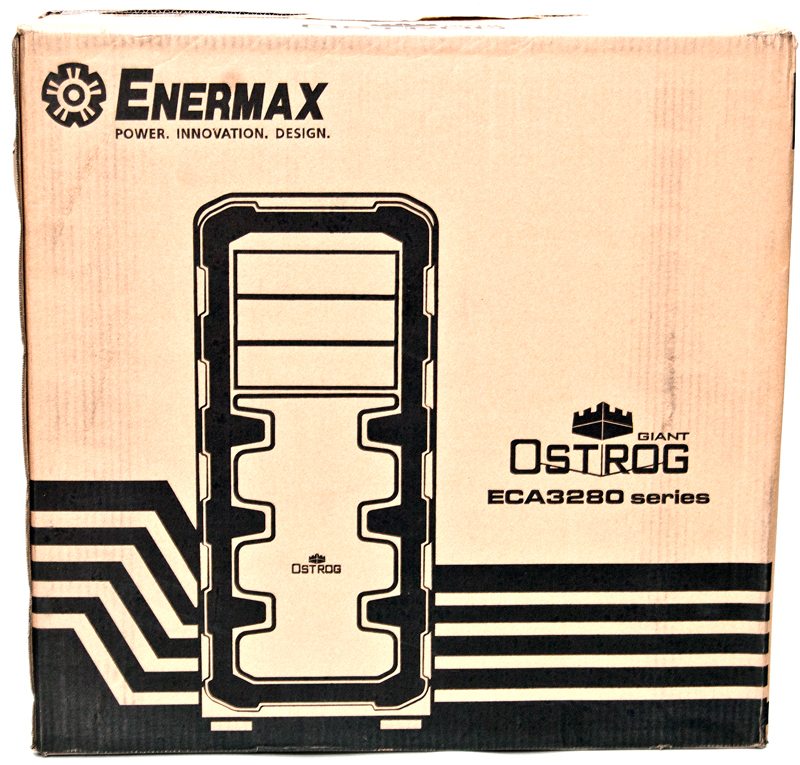 There are plenty of extras in the box and this is always a nice thing to see. First we have a simple user manual, motherboard speaker, 2 x 3pin fan to 4pin Molex adaptors, 8 pairs of hard drive clip on rails, 2 Velcro straps, 4 x cable ties and the usual assortment of screws for you components.