Enermax working on new ELC-120 CPU cooler at CeBit 2012
---
---
---
Ryan Martin / 9 years ago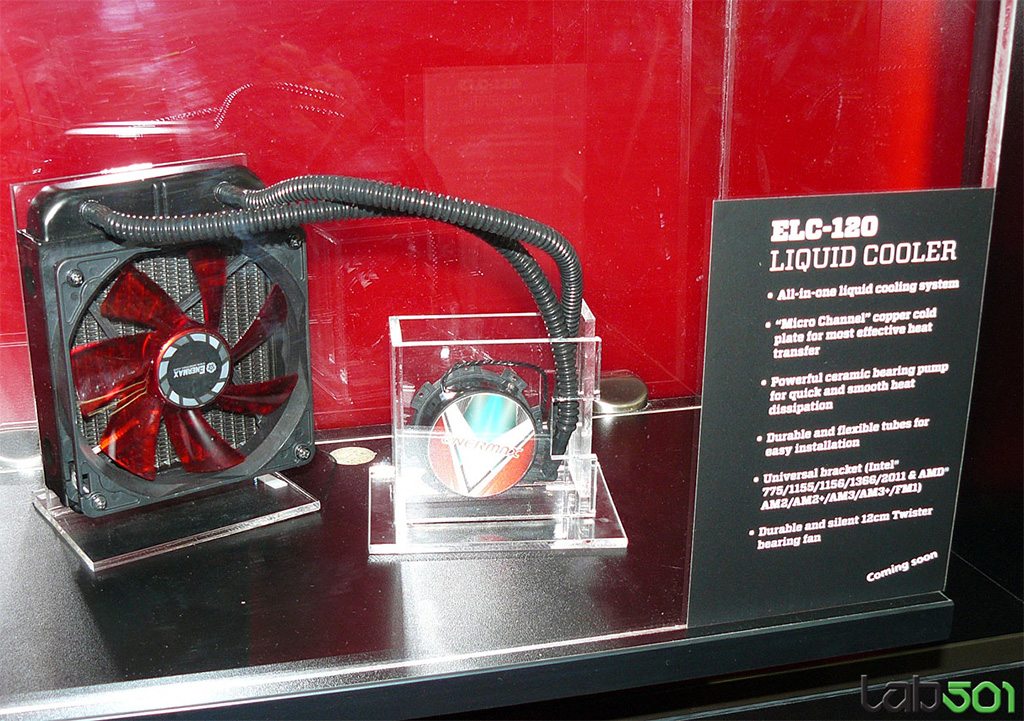 Enermax have been showing off a new design for a closed liquid cooling CPU cooler at CeBit 2012. The ELC-120 is, as its name suggests, an Enermax Liquid Cooler featuring a 120mm fan. Enermax claims to have added some new innovations to what otherwise seems a generic closed loop liquid CPU cooler, those innovations are:
"Micro Channel" copper cold plate for more effective heat transfer
Ceramic bearing pump
Durable and silent 120mm twister bearing fan
Apart from that the rest of the marketing tag lines are relatively common place, such as a universal mounting systems for all major CPU sockets that people still use from AM2/LGA 775 and newer.
No mentions of pricing yet, but it looks like a Corsair H40/ Antec Kuhler 620 competitor so expect in the region of £40-50. Availability again was not specified, just a 'coming soon'.
Source: Lab501.ro