Enthusiast Builds Amazing Lego Gaming Computer
---
---
---
Alexander Neil / 7 years ago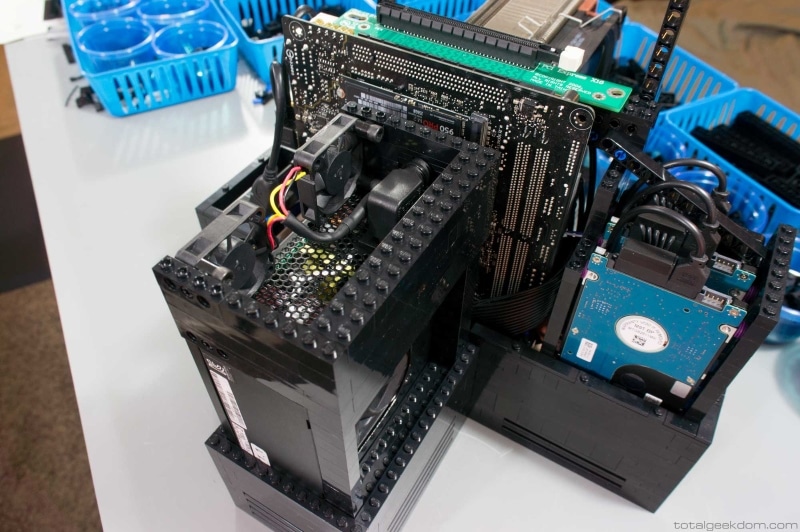 Fans make all kinds of amazing things out of Lego, from scale statues to fully functioning mechanical models, but in a feat of custom case building that could rival the 3D printed PC, I present the Lego Gaming Computer.
Made from over 2200 pieces of real Lego, without any adhesives to hold it together, the Lego Gaming Computer is a top-of-the-line, from-scratch gaming machine optimized for cooling performance and touting a unique X-shaped design. Created by Lego-computer-building veteran Mike Schropp, the Lego Gaming Computer has some truly unique design decisions that allow it to apparently achieve the cooling levels able to rival water-cooled builds using only air.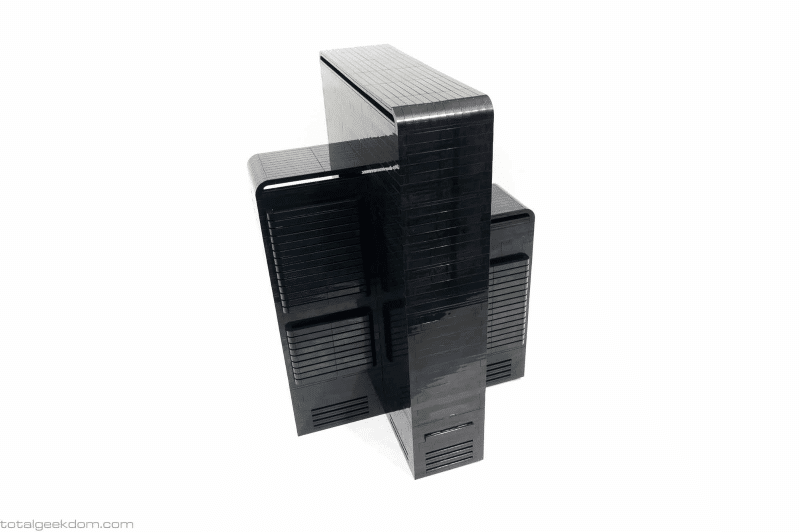 Of course, the typical computer definitely isn't X-shaped, and as a result, Schropp had to adapt the mounting of the parts to fit the case. The highlights of this include a custom-made GPU heatsink and a transverse mounted motherboard that allows the airflow across the GPU and other components to be separated. All of this cooling is powered by 6 main Noctua fans, 3 at the bottom drawing in cool air and the top venting the warm air, with many other smaller fans belonging to each component. Even the PSU is a custom design, the base model being a humble Silverstone SFX 600W Gold, to which Schropp took a soldering iron and replaced the capacitors with Chemi-con Japanese caps. The PSU fan was not just replaced with an array of Sunon fans, but also moved to a different location, with new holes being drilled to accommodate it.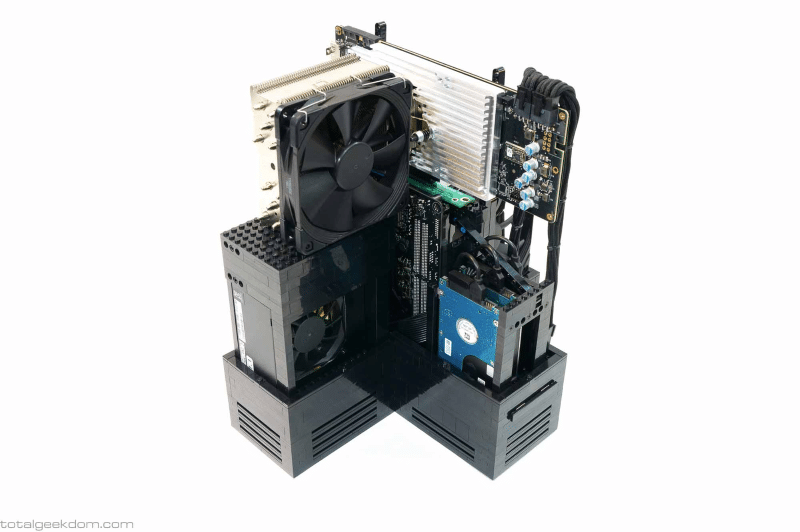 There is so much that could be said about this amazing build, but I recommend reading Schropp's own detailed documentation of the build. Schropp's dedication to the build really shines through across the thousands of words written and accompanied by a myriad of pictures displaying his creation. To top this off, Schropp plans to sell pre-built Lego Gaming Computers to meet a variety of specifications, with a build carrying a Core i5 and GTX 950 starting at around £1,100 and spiralling upwards with the various customizations on offer. I love to build my own PCs and take pride in my handiwork and cable management, but I think myself and many other avid builders our there may just have been put to shame. If you like what we are doing then you also might enjoy our tools and gadgets site: ToolsInside Blog