Epic Sues Two Fortnite Cheaters
---
---
---
Ashley Allen / 4 years ago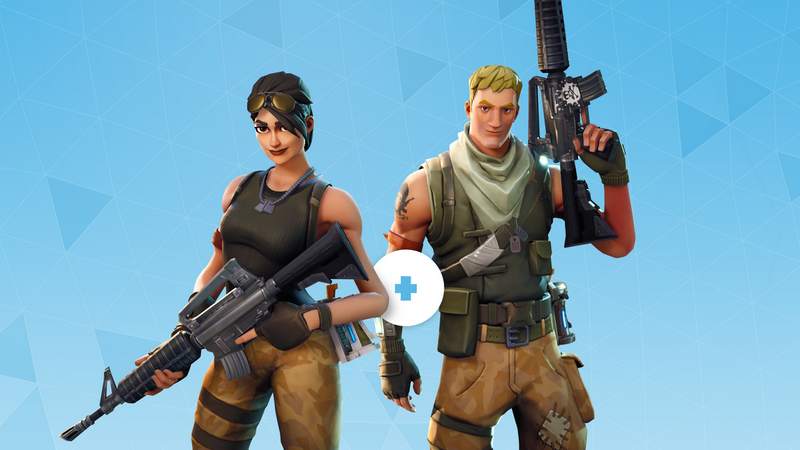 Epic Games is already cracking down on Fortnite cheaters, but its latest move indicates the developer is taking no prisoners. As such, Epic is suing two of Fortnite's most prolific cheaters. Specifically, the civil action alleges copyright infringement and breach of end user license agreement (EULA). The suits identify the plaintiffs as Mr. Vraspir and Mr. Broom. Fortnite cheating became epidemic following the release of the free Battle Royale multiplayer mode.
Epic's Fortnite Cheater Crackdown
Last week, Epic posted an attack on Fortnite cheaters on its blog. Epic's community coordinator Nathan Mooney wrote:
"To start, addressing cheaters in Fortnite is the highest priority across Epic Games. We are constantly working against both the cheaters themselves and the cheat providers. And it's ongoing, we're exploring every measure to ensure these cheaters are removed and stay removed from Fortnite Battle Royale and the Epic ecosystem. We don't want to give too many clues about what we're doing, but we are rolling out tools and will continue to do so. Thousands have been banned and we have no plans to stop!"
Two Fortnite Cheaters Sued
No plans to stop, indeed. Following the above screed, TorrentFreak obtained two complaints filed in a North Carolina federal court. Epic accuses Vraspir and Broom of copyright infringement (injecting code) and EULA breaches (modifying and proliferating said code). The pair face statutory damages of up to $150,000.
Copyright Infringement
The suit lists the following infringements:
3. This is a copyright infringement and breach of contract case in which the Defendant is infringing Epic's copyrights by injecting unauthorized computer code into the copyright protected code of Epic's popular Fortnite® video game.1 In so doing, Defendant is creating unauthorized derivative works of Fortnite by modifying the game code and, thus, materially altering the game that the code creates and the experience of those who play it.

4. Defendant's cheating, and his inducing and enabling of others to cheat, is ruining the game playing experience of players who do not cheat. The software that Defendant uses to cheat infringes Epic's copyrights in the game and breaches the terms of the agreements to which Defendant agreed in order to have access to the game.
EULA Breach
The specific EULA terms allegedly violated are:
a. are "permitted to use [Epic's s]ervices for [their] personal, noncommercial use only or legitimate business purposes related to your role as a current or prospective customer of Epic"; but

b. "must not copy, modify, create derivative works of, publicly display, publicly perform, republish, or transmit any of the material obtained through [Epic's s]ervices, or delete, or alter any copyright, trademark, or other proprietary rights notices from copies of materials from [Epic's s]ervices"; and

c. "must not reproduce, sell, or exploit for any commercial purposes any part of [Epic's s]ervices, access to [Epic's s]ervices or use of [Epic's s]ervices or any services or materials available through Epic's [s]ervices." (Id. at 2.) (emphasis added).