I Got ESO Burnout After Just 8000 Hours – Here's Why And How to Avoid It
---
---
---
Peter Donnell / 2 years ago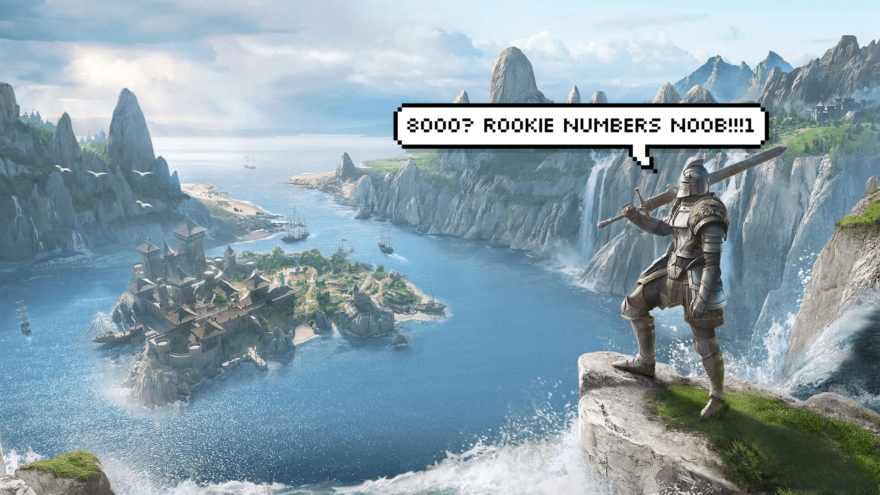 The Elder Scrolls Online is one of the most popular MMO games of all time, and still maintains a huge player base these days thanks to its rather fantastic yearly update schedule. This has seen a wave of quality of life improvements and content releases that have kept things feeling pretty fresh. Sure, you'll always have your militant fans that bemoan the lack of X or the inclusion of Y, but frankly, you'll find that in any game, really. Personally, I love the game and everything it has to offer and have done since the game launched. Albeit, I'll admit, I wouldn't go back to the way the game used to be in the early years, as it's undergone some significant changes since then, and it's all the better for it.
The Elder Scrolls Online
When it comes to ESO though, it's my favourite game of all time just based on hours played. I'm estimating it's somewhere in the region of 8000 hours, give or take 1000. That's a huge range for an estimate, I know, but you can only check the time played per character in ESO, not for your whole account, and I've deleted many characters over the many years and lost their playtime figures as a result. In the grand scheme of things though, even I know those are rookie numbers. I've got friends on there with playtime more than double that. I'm sure some of you likely have more time clocked on other games too, and for that, I tip my hat to you, that's quite an achievement, even if some people tell you it's a waste of time. But hey, do what you love and what makes you happy; that's never a waste of time.
I found my mental health took a pretty steep nosedive throughout lockdown, certainly no shame in admitting that, and I'm still on a difficult road to recovery. Thankfully, ESO provided me with a solid outlet to socialise and deal with my anxiety throughout, and it still does. A big open world full of people has a lot of appeal when you're in a lockdown! Of course, I'd been an ESO player long before that, but between me and my son, we really got stuck into it during those dark days. It didn't take long before we were ranking as some of the top traders in the game and hitting meta DPS in veteran content. And let me tell ya, both of those things take some serious time and effort.
Burnout!
So why did we get burnout out and even bored of the game? Well, it pretty much boils down to gold fever. It's an issue I've seen crop up for quite a few serious MMO gamers. Slowly but surely I saw my game turn less from a PVE experience into a solo grind fest. Why would I play the latest DLC when I could farm mats and flip them for gold. Why would I explore the whole new zone when I could hit up the traders for deals and flip those for gold. Why would I play a dungeon when I can do writs on 12+ characters and earn more gold doing that. The end result was I was raking in around 3 million in gold per day, and that's a lot in ESO, let me tell ya.
I made my gold through a system of doing writs, surveys, trade flipping, and crafting so much furniture that I needed three accounts, fifteen guild traders and 450 sales slots that I would top up daily. This meant fastidiously maintaining my sales data either by loading it manually for each guild or by downloading the data pack from the guild discord each week, and the intensive use of add-ons so I could see profit margins, and resource nodes, timers, and all that stuff easily.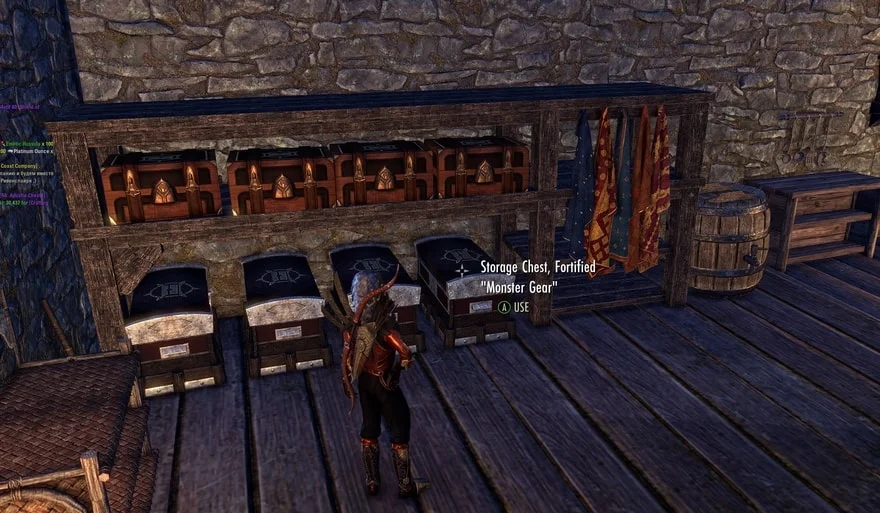 Oh, you want to make a crap load of gold too, and you want to know my add-ons list? These are the key ones you'll want, but certainly, there's more beyond this. I use Minion to download and maintain my add-ons, as well as the Tamriel Trade Center app for additional sales data.
Suggested Gold-Making Add-Ons
Dolgubon's Lazy Writ Crafter
Aldanga's Lazier Writ Precrafter
Crafting Writ Assistant
Daily Provisioning
Dolgubon's Lazy Set Crafter
Dustman
HarvestMap
WritWorthy
So, you can see that managing all this, which I'll admit, grew to this state progressively rather than all at once, that I have very little time to play the game. Things got even more out of hand when the in-game currency market went haywire. The in-game currency, better known as Crowns, can be used to purchase loot boxes, DLC packs, and a whole host of things. You can buy Crowns, but you also get a healthy pile of 1650 each month you subscribe, or a lump sum of them relative to the number of months you subscribe if you take out a larger subscription. So if you take out 12 months, you get 19800 crowns, but buying them on their own can be prohibitively expensive. 21000 crowns cost around £109 at full retail with no sales, but getting "free" crowns with your ESO+ is only £81.99, which is obviously a better value. Actually, ESO+ is just great value overall and adds a bunch of QOL features to the game too, but that's not what I'm here to discuss.
Anyway, I used to buy these crowns in-game for around 250-400 gold per crown. Anyone with crowns can gift items to other players, then you simply gift them the gold. It's not a real trade system, but there's a general honour system in place and I've only ever been ripped off once in many many years and ESO support got my gold back for me too, winner! I would grind out a few million in gold, buy some crowns in the zone chat for customisation items, and a pile of loot boxes. This worked well for me, and it meant I could go loot-box mad and it did not cost me anything but time. 5000 Crowns for 15 loot boxes was about 2 million gold, so I was able to buy 60 crates on the weekend and sometimes more.
Crowns Be Crazy!
Unfortunately, the crown to gold ratio has gone bonkers this year. Crowns are now costing in the region of 3000 gold on the EU server, although I hear a little cheaper on the US server. Hilariously, they're chump change on the Xbox I'm told, but since they have no add-ons, it's all relative to how much gold they can make on console too, so everything is "cheaper". I now know this price increase is due to a loophole that was closed, allowing crown traders to buy them in a foreign country for a low price and flip them in-game. A system that was being used to cash-fund a brutal guild trader bidding war. Albeit, on the flip side, it meant my time as a high-end trader was very lucrative for me selling in-game items, and for the guilds which I was buying my crowns from. Alas, a bundle of crates went from costing no more than 2 million to costing 15 million…
So at the start of the lockdowns, I was doing dungeon runs, trials, and PVE story content like Elswyr and Greymore. However, by the time Blackwood was released last year, my play time vs my gold-making time had shifted and to this day, I haven't finished Greymore or done even half of Blackwood and that's a real shame. ESO has a rich and diverse game world, one I played just like any other Elder Scrolls game for years, as a single-player experience. It's fully voice acted, has some great dungeons, and lots of lore, and plays superbly on a controller too. It's a great experience for those who don't like the traditional MMOs.
I'll Take One More Faberge Loot Box Please
The short version is I got hooked on loot boxes, and as the price went up, the grind got longer and the reward got smaller. What's worse is that this seems to have had an effect on the game. I'm not the only person who traded for crowns and with the market for them dried up, some players are just giving up. Earning in-game gold to buy things like DLC, mounts, and other upgrades provided many fairly casual players with a route to not playing for ESO+.
A few months back, I just cut ESO off entirely, as I was simply not having fun anymore based on my own actions. While in the last two weeks I've logged in a couple of times, trying to get myself back into the groove of ESO, and get combat and inventory ready for the upcoming High Isle expansion, the gameplay bug just wasn't biting. Looking back though, what did I do? Loaded my sales data, did all my writs, sorted my mats, listed in the traders and logged out… god damn it, I forgot to play the game again! I've done it several times since and it's pissing me off. There's nothing wrong with roleplaying as a trader, but if you're simply playing a game to make gold in that game, are you really playing? All I am now is the best-dressed guy at the crafting table.
High Isle
So, for High Isle, I'm taking a step back. I wouldn't say my gold-grinding days are behind me, but it's clear that as an MMO gamer, setting goals and expectations is important to your enjoyment and health overall. It's easy to become obsessed with unlocking premium items in games. While ESO isn't the only game with such a reward system, but trying to keep up with every shiny thing you see… it's going to take a lot out of you physically and mentally. So with this years ESO+ subscription looming, perhaps I'll just spend them in the crown store and get back to the story.
So I've taken to putting some other games on my rotation, Battlefield V, Flight Simulator, and a few others that I can play online with my son, which do not involve gold grinding, and it's helped me really relax and enjoy gaming again. We tried GTA online, but guess what we did, 100's of runs on Cayo to make gold… whoops. Taking breaks is super important in an MMO, it doesn't matter if you're trading, doing story content, dungeons, daily or weekly challenges and trials, These games are designed to provide more daily tasks than there are hours in the day. So don't try to do it all, it's not worth it. They're also designed to feature more premium rewards than you can likely afford. However, don't fall into the trap I did, only doing the same few things over and over. Maybe one week, you trade, one week you're a trial DPS, the next you're a Vet Dungeon Tank, and the next, it's all about story content, just as an example. I'm planning on setting various days for certain things myself, as well as implementing a time limit to some of those things, especially trading. I've closed my other two accounts, and left all but one trader too… that is a tough habit to break.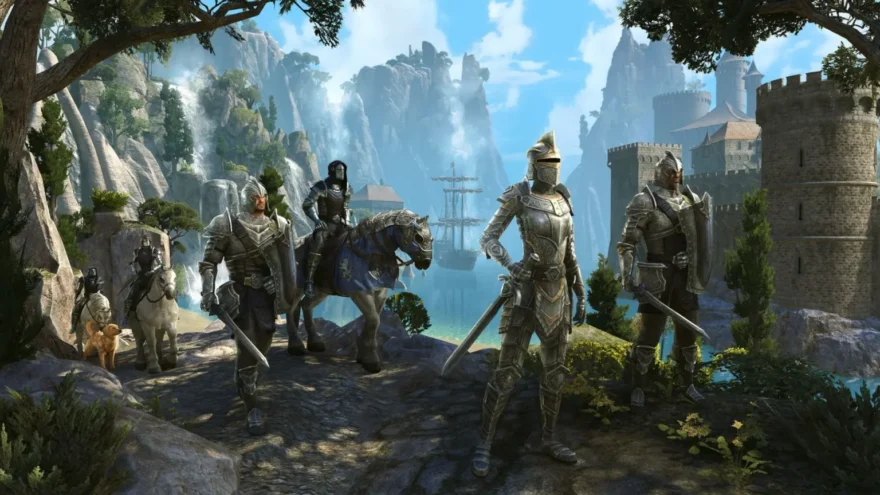 There's also the importance of actually taking breaks from the game, from simply stretching your legs between quests, even if it's just pacing a few laps of your room, to getting some fresh air by actually going outside once in a while, to even taking the whole week off of the game, if not more time, to give yourself time to mentally reset. I love ESO and I will be going back to it, but I think I'll be more careful not to let my gaming turn into hard work, again. I can attest to how quickly your mental and physical health can slip if you don't keep them in check, so remember to take it easy, and try not to fall into the daily grind too hard, there's more fun to be had than that.
What's Next?
With that in mind, High Isle launches on PC this week, and I can't wait to see this entirely new land to the Elder Scrolls franchise. Find out more here. I'll really try harder to play the game this time, I promise, and you should too, as this new story looks pretty awesome! …Or I'll be back in a month writing about how I failed and did nothing but trading again.