The eTeknix Christmas and New Year Speech
---
---
---
Mike Sanders / 3 years ago
A message from the eTeknix Team
Well, here we are, Christmas and New Year are upon us. Overall, it has been an interesting year, but then, haven't they all?
It's hard to talk about ups and downs at eTeknix, as generally speaking, we all try and do the best. It isn't always easy to combine our love of technology, science and gaming with the inevitable life, home and family things. We always endeavour to do our best for neither of them to become too conflicted, but alas, that is rarely the case.
I hope that over the year we have conveyed the core principals of what we want to do at eTeknix. Bring you good quality technology, science, gaming and sometimes just plain weird news. Despite the temptations of 'click-baiting' we have always endeavoured to not fall into such pitfalls. We write our news and reviews because it interests us and we hope it interests you too. The last thing we want to do is to produce subpar articles for the pure sake of getting likes, subscribers or visits. Don't get me wrong, we have to make money, but it isn't the money that drives us, it is purely our love for writing about this stuff.
Incidentally, as part of our award ceremony, I was also just declared eTeknix writer of the year. At least, in so long as the editor doesn't notice I just wrote that… [Sorry Mike, you're fired, – Pete. Yes, I read this one!]
Joking aside, however, we would, therefore, wish to thank all of our supporters. We hope you have both enjoyed and found useful the news and reviews we have given.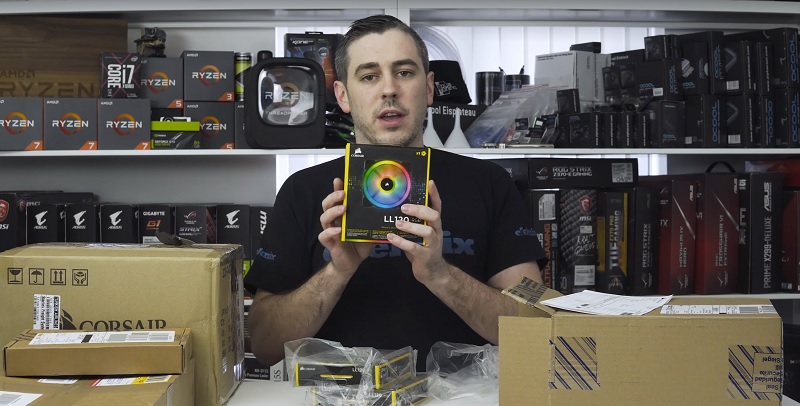 Plans for 2018
In 2018 it is fully our intention to really start moving forward. We are of course delighted that we hit 75,000+ likes on Facebook this year, but there is of course still more to be done.
In 2018, we hope to continue and expand our product reviews and in addition provide more YouTube video content, the latter of which seems to be really popular at the moment.
From all of the writers, we wish to wish a Merry Christmas and Happy New Year to all of our supporters, suppliers and partner to whom without this would not be possible.