The eTeknix Group Goes Live On Steam
---
---
---
Mike Sanders / 5 years ago

eTeknix Are On Steam
You may, or may not be aware, but we at eTeknix have a group page on Steam. Yes, we will admit, it has been somewhat neglected over the years, but eTeknix is back on Steam and we're going to make a fist of it this time!
In fairness, there isn't much reason why you would have heard of our group. The short answer is we created in back in 2010 and since then we found ourselves too busy dealing with all those social-media things that turned up.
It's not a case that we ignored it, we simply forgot about it. In addition, we just never considered that Steam might be a great way for us and our community to interact. It was 2010 after all.
Our hopes for the group
It is our hope that fans of eTeknix will use the group to regularly speak, chat, give some advice and maybe even game together.
We will post all of our major gaming and relevant tech news on the site so if you have perhaps drifted away from social media, but not gaming, it will be a great place to keep in touch with the latest news and reviews.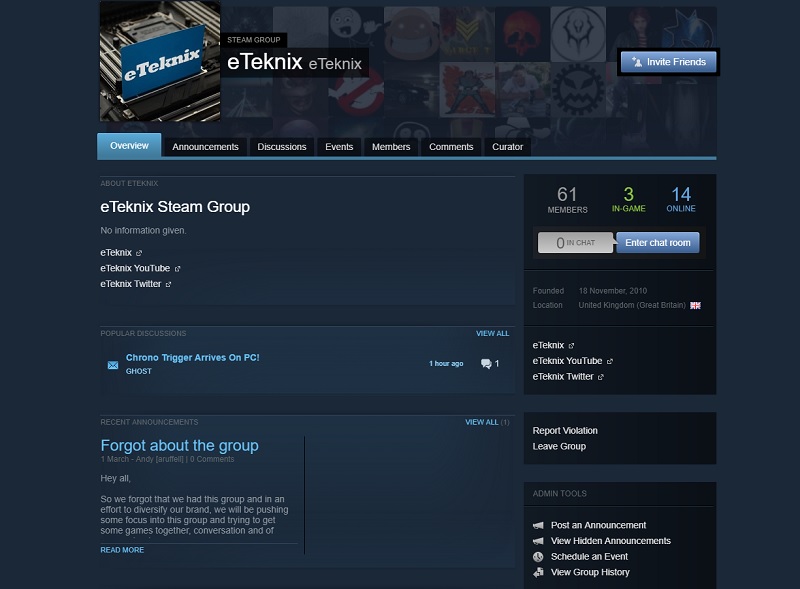 How can I join the group?
Simplicity itself, simply click on your Steam name from the 5 main tabs, click on groups, browse groups and search for 'eTeknix'. We're the only one, so we should be pretty easy to identify.
Alternatively, you can visit the manual webpage link to the group here.
The group will be regularly monitored with fresh posts as/when they arrive.
As part of the ethos we have attempted to create with eTeknix, you will not find any clickbait or spam posting. We will literally only post any news we think relevant to PC gamers.
What can I do to help?
Clearly Steam doesn't earn us any money, so what we do on there and the growth will be entirely based on the communities response. That doesn't mean we're not going to work hard to make it good for you though.
We are also looking at occasionally running a live stream of our gaming, just so you can find out that we are real people who genuinely care about this industry.
What do you think? Would you like to join? If yes, why haven't you? (here's the link) – We look forward to you joining us!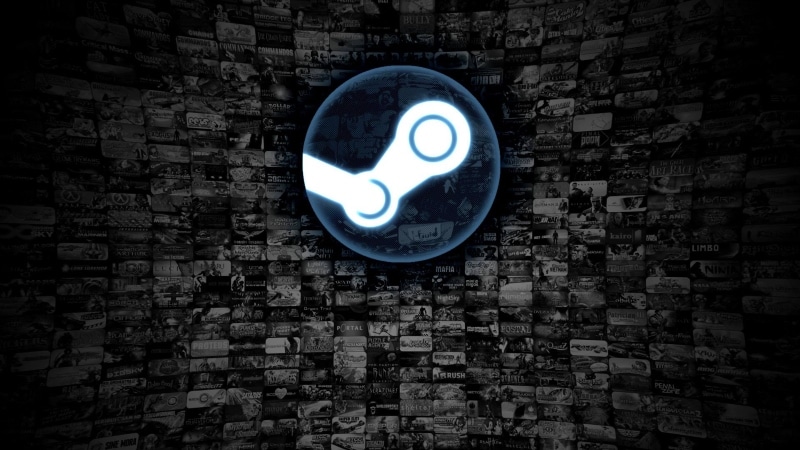 Support eTeknix.com
By supporting eTeknix, you help us grow. And continue to bring you the latest news, reviews, and competitions. Follow us on Facebook and Twitter to keep up with the latest technology. Share your favourite articles, chat with the team and more. Also check out eTeknix YouTube, where you'll find our latest video reviews, event coverage and features in 4K!
Check out our Latest Video