eTeknix Visit Corsair Rapidfire Keyboard Launch Event in London
---
---
---
Peter Donnell / 7 years ago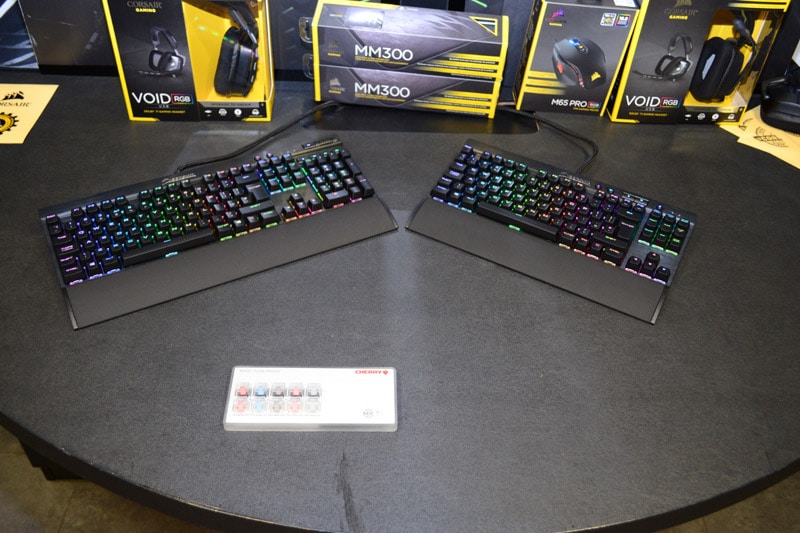 A few days ago, we were invited down to London for a top-secret event, giving us the opportunity to check out the latest gaming keyboard from Corsair. Of course, now that the NDA has lifted, we're able to share with you what we say at the event, as well as bring you a full review of the new K70 in all its glory and boy is it good!
Of course, we have to share this fantastic teaser from Corsair first.
Equipped with an innovative new switch that was created in a partnership between Cherry and Corsair, the new K70 Rapidfire features the MX Speed switch (they're the right most row on this block).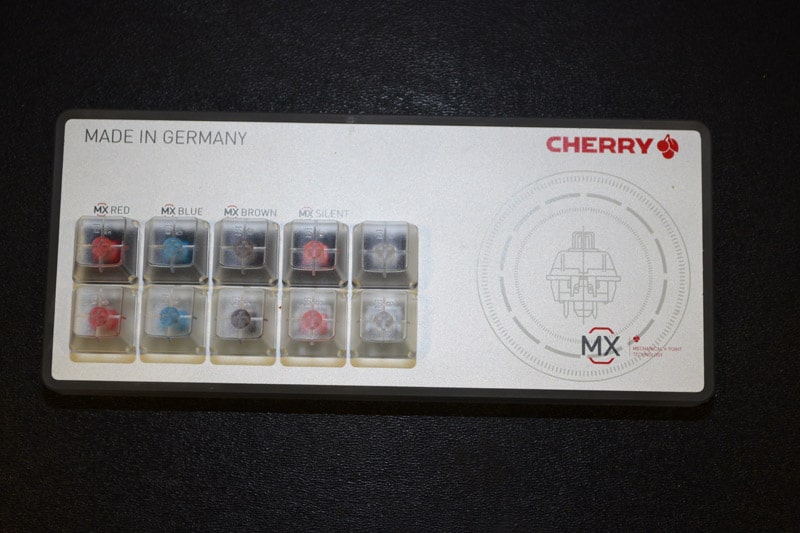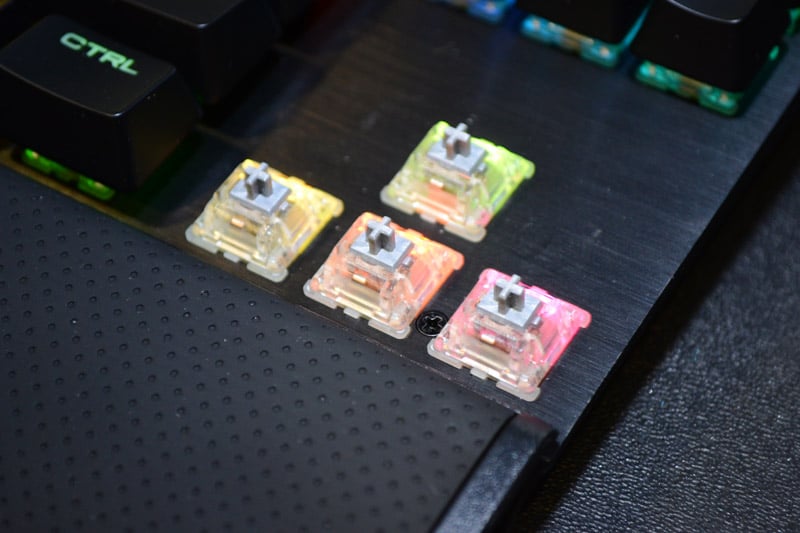 MX Speed is very much like MX Red, in that it is a lightweight and fast linear switch, but the major change comes from the fact that the switch has a 40% reduction in actuation distance, meaning less force is needed, response times are cut and the keys return rate is quicker, allowing you to touch-type and game at an increased pace vs the regular red switch.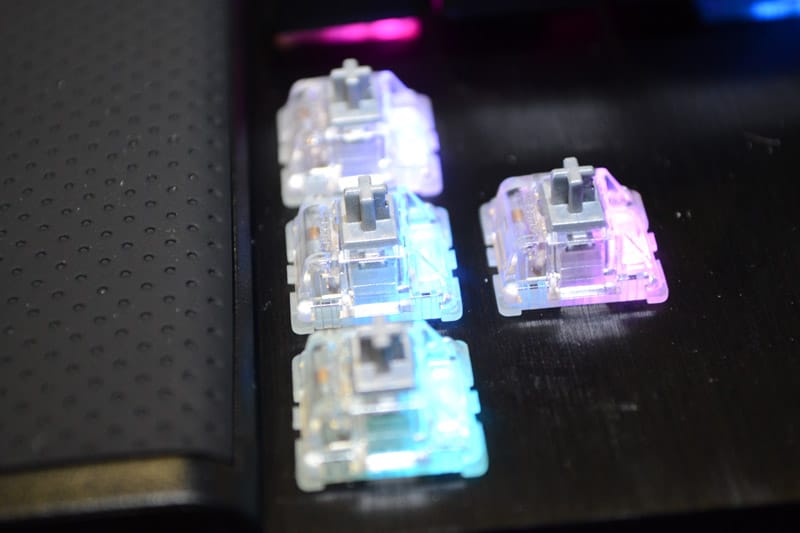 Corsair were kind enough to set up some cool games and plenty of the keyboards for us to try out.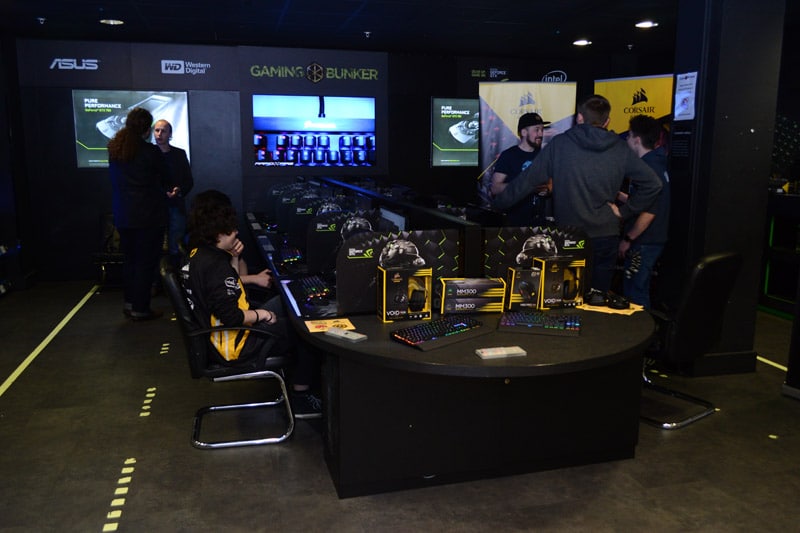 Some of our friends at Dignitas putting the keyboards through their paces.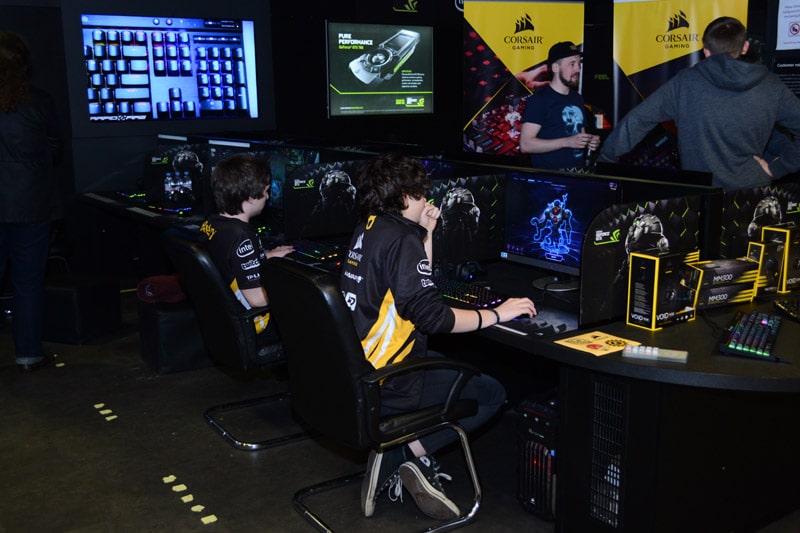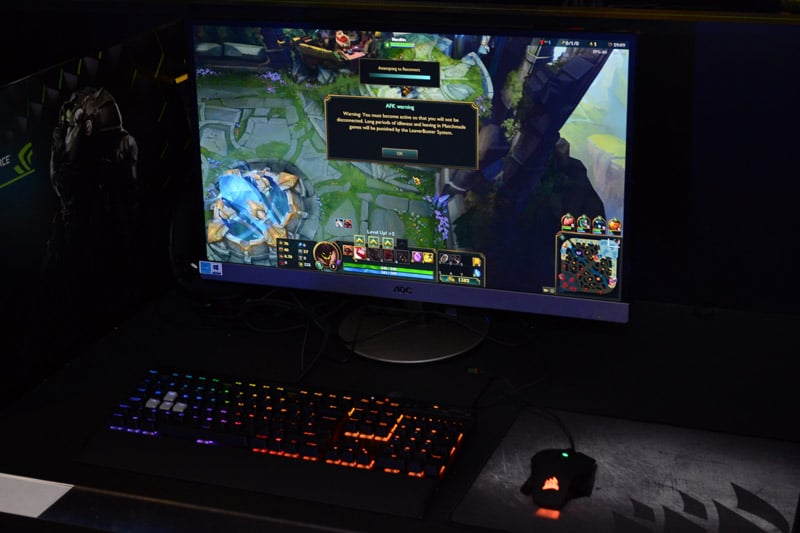 There are two models available as of today, The full-size K70 and the shorter K65.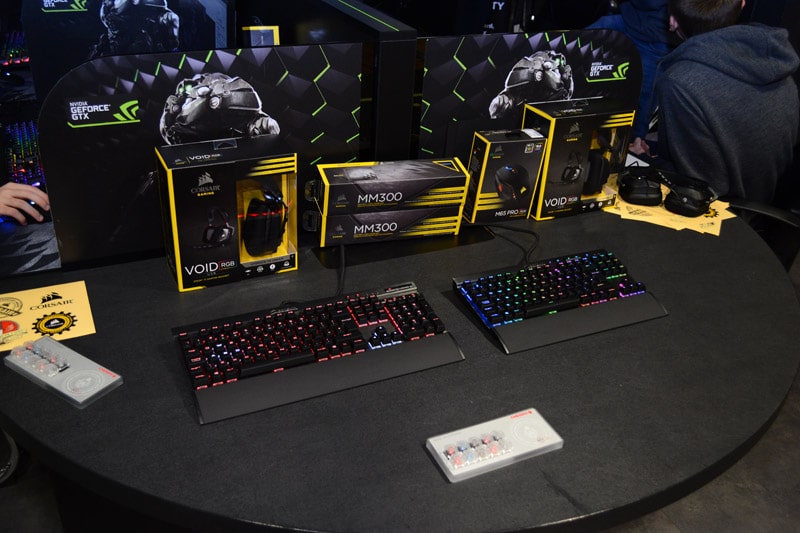 Both keyboards follow the iconic K70/K65 designs, and are fully equipped with RGB lighting, although a non-RGB version is also available for the K70.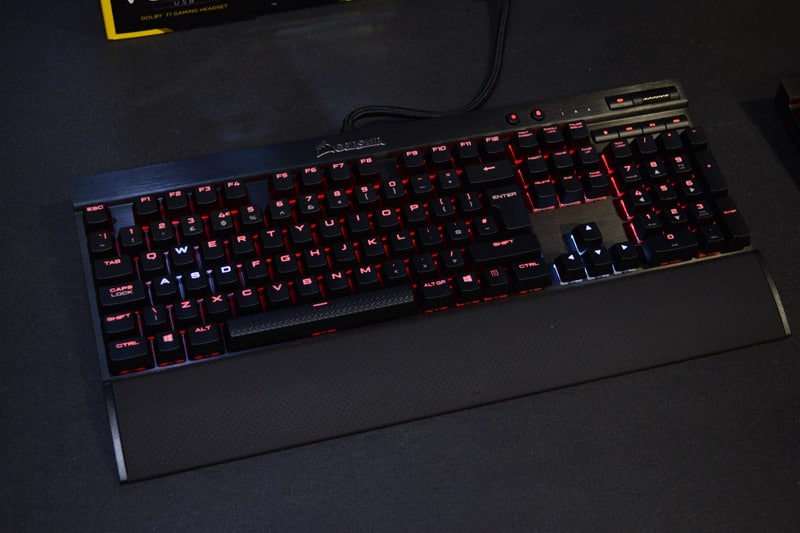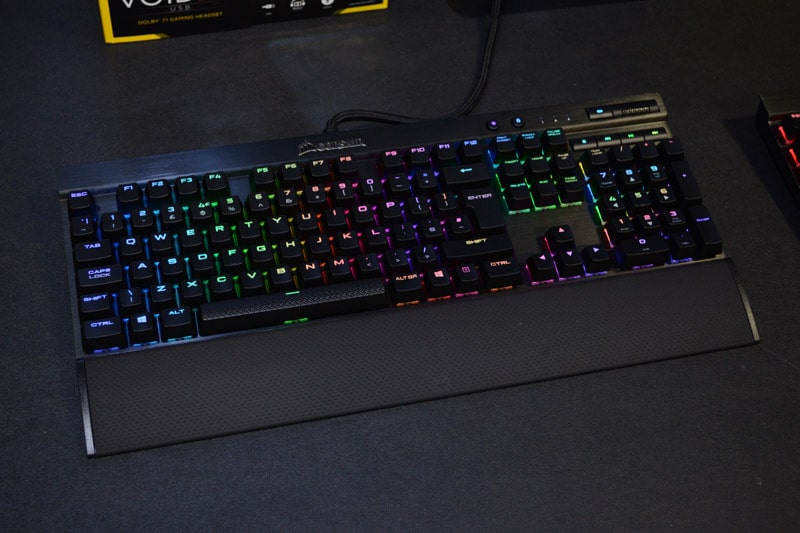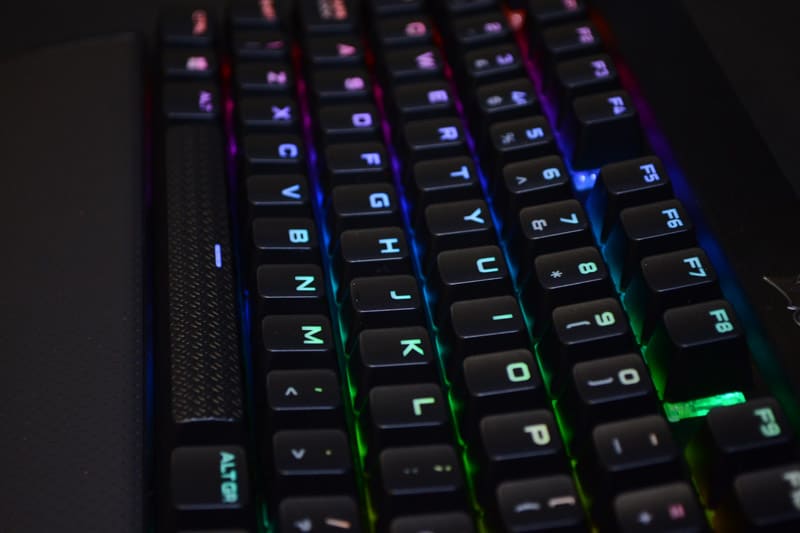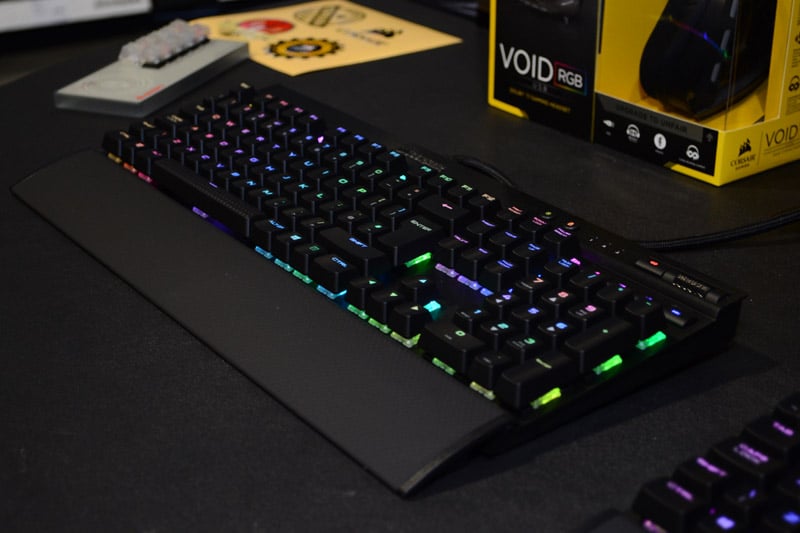 The return of the USB pass-through port and BIOS switch!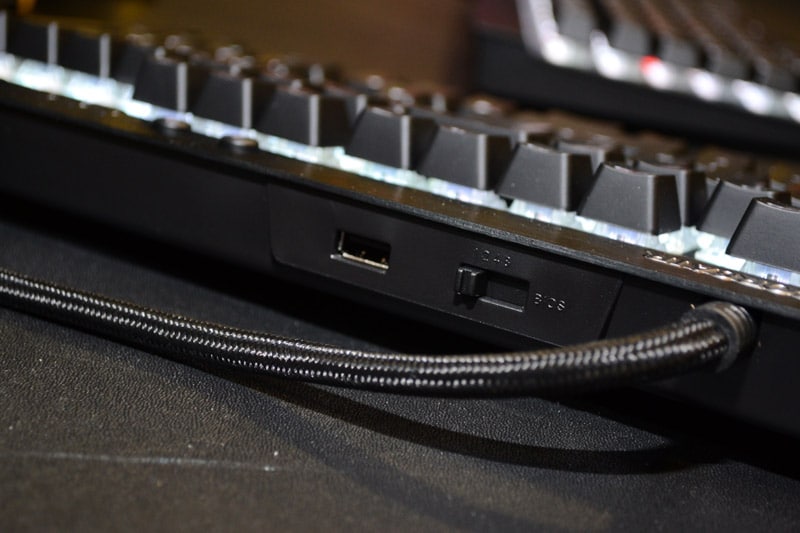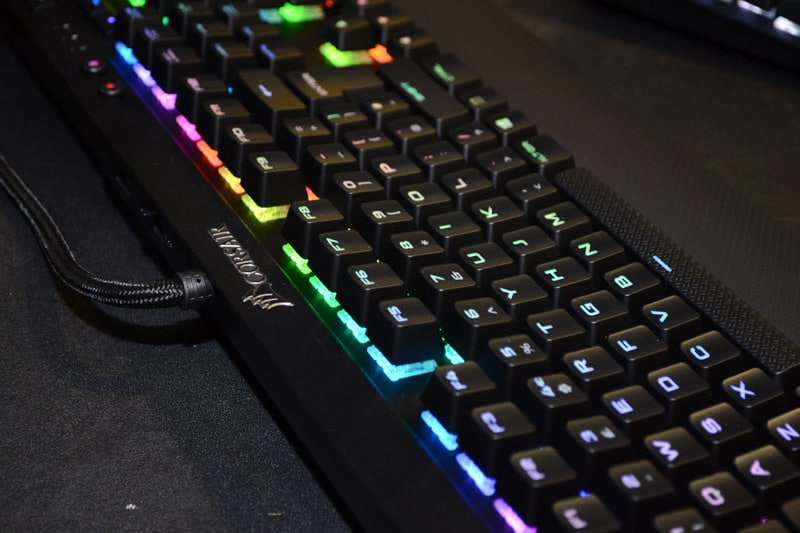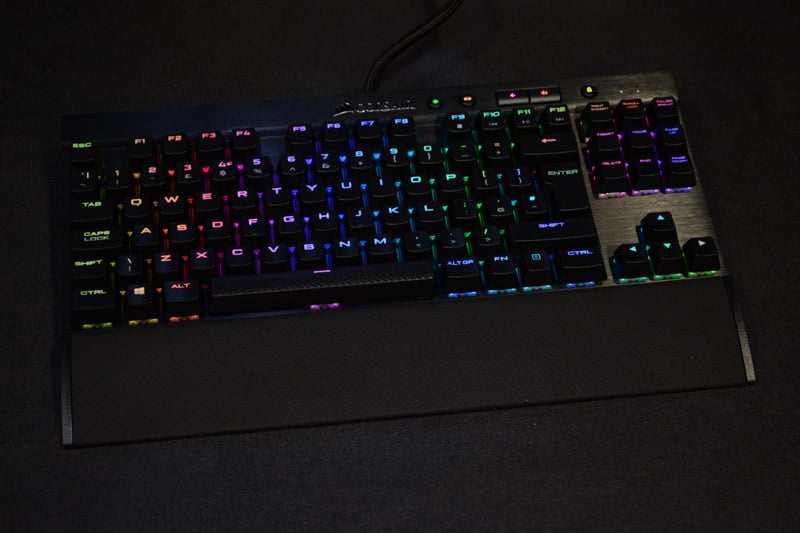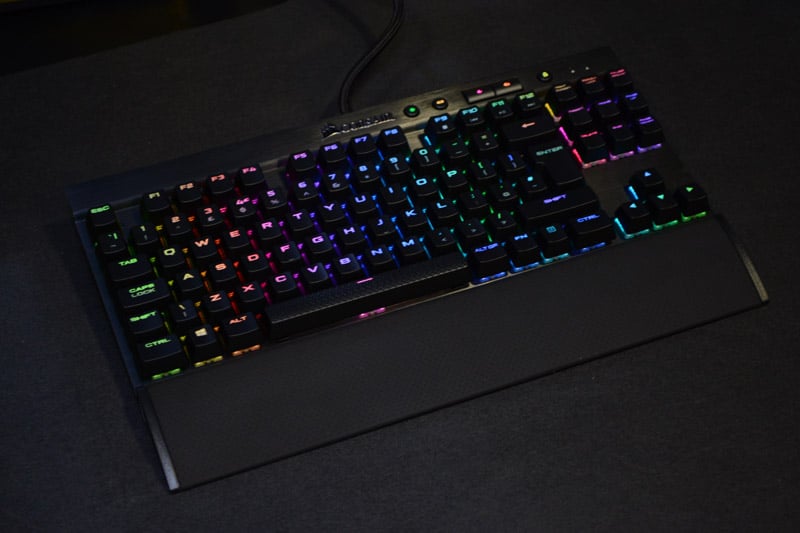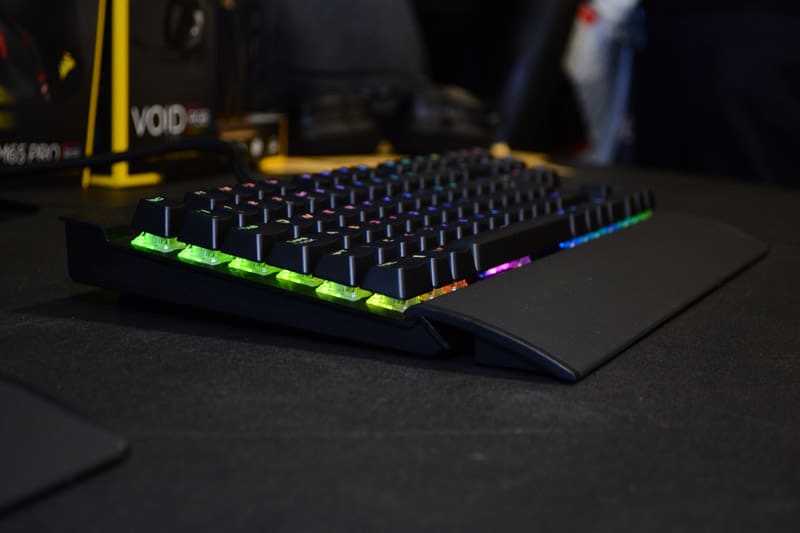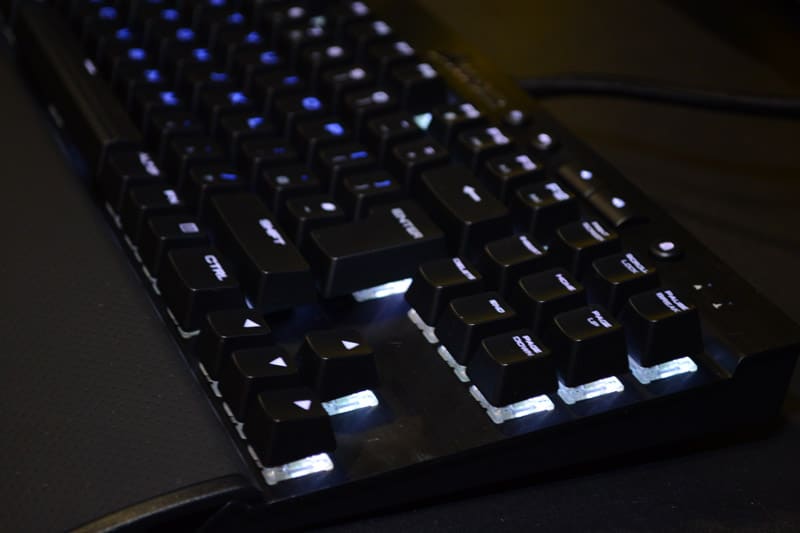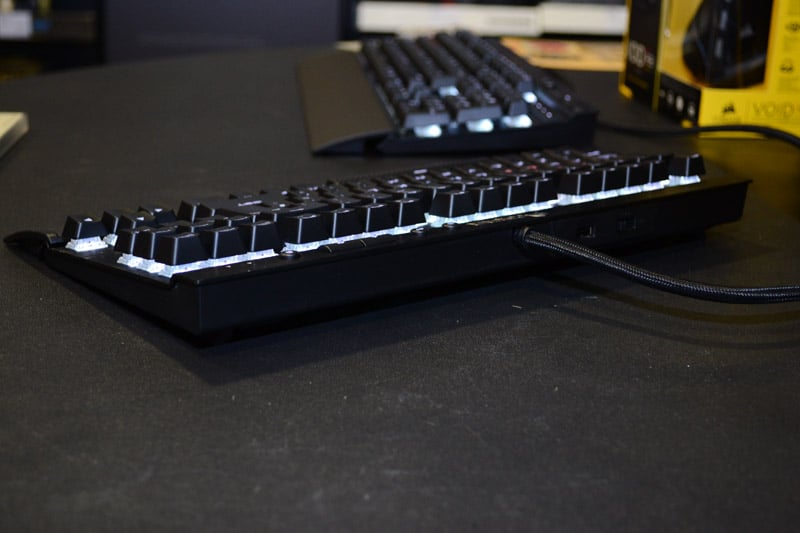 K70 Quickfire RGB is to be £149.99 and non-RGB is £119.99, while the smaller TKL version, the K65 RGB, will also be £119.99. Expect all major retailers to have stock or pre-orders from today.
Want to know even more about this keyboard? Check out our full review here.