EU Staff Member Hints Microsoft's $68.7BN Activision Deal Might Fail!
---
---
---
Mike Sanders / 1 year ago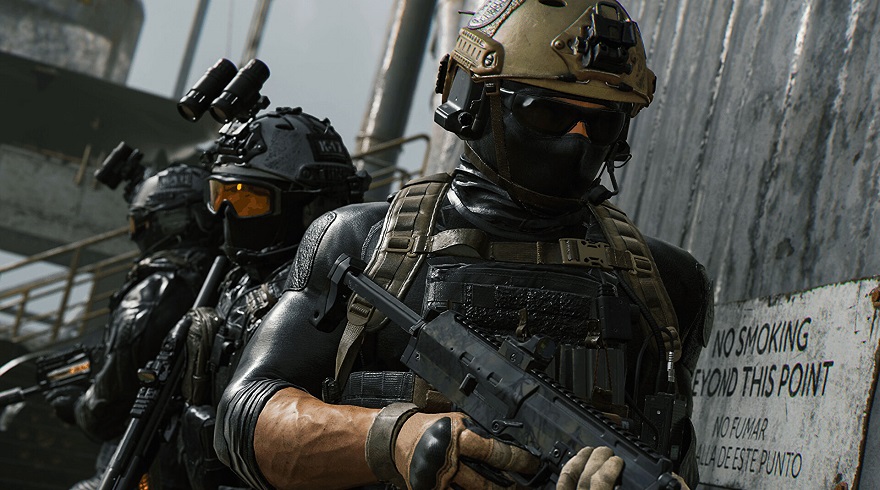 Microsoft shocked the gaming world earlier this year when they announced that they had agreed on the purchase of Activision/Blizzard for a figure believed to be a region of $68.7BN. – Just because this had been announced, however, this was no actual guarantee that the deal would ever be successfully concluded. – Given the scale of the takeover, this required the ratification of a number of world regulatory bodies (such as the EU) to ensure that the deal wouldn't affect any competition laws.
And on this point, we hit the biggest snag that the deal, at least in principle, has. Namely, if Microsoft does become the new owner of Activision/Blizzard, will this mean that existing titles, such as Call of Duty, will continue to be ported to 'competing' platforms?
Well, for months Microsoft was notably coy on the subject until it was confirmed that the European Union was taking a much deeper in-depth look into the potential ramifications of the deal (the EU stated an overall dissatisfaction with the tech giants' comments on the matter). – What happened next? Well, almost hot on the heels of this news Microsoft suddenly burst into action by announcing that COD would still continue to come to PlayStation for (paraphrasing somewhat) 'as long as there is a PlayStation'.
So yeah, the timing was more than a little suspicious. – Overall though, it seems pretty clear that the EU is currently erring towards likely not approving the deal unless Microsoft starts getting a bit more open about its plans. – In a shocking new update, however, EU Commission member 'Ricardo Cardoso' has publically stated on their Twitter account that they are actively seeking to ensure that Call of Duty will come to other consoles forever!
The Commission is working to ensure that you will still be able to play Call of Duty on other consoles (including my Playstation). Also on our to do list: update stock pictures. These gamers have wired controllers whereas Xbox and Playstation have wireless ones since about 2006! https://t.co/Gfvsi3rKXD

— Ricardo Cardoso (@RCardosoEU) November 8, 2022
The EU Is Fighting Microsoft to Keep COD on PlayStation?
The post is quite shocking for a number of reasons. Most notable is the fact that this is a public statement, from an EU commission member, on a matter which is mostly being dealt with privately (as you would expect in any kind of legal wrangling). – In this regard, however, the EU has responded to the post by saying that Ricardo Cardoso is not an actual active member of the specific Microsoft/Activision takeover investigation panel, and, as such, his comments are more reflective of his personal stance on the matter.
With that being said though, it's not beyond the reasonable assumption that by making the post, he is potentially revealing what the EU regulatory body is ultimately looking to guarantee before they'll give Microsoft the green light. Specifically, that Microsoft will have to categorically guarantee that games such as Call of Duty will continue to be released on all viable consoles for as long as there is a Call of Duty rather than 'just a PlayStation'.
This has, however, already led to accusations that the EU is showing 'open bias' against the conclusion of the deal.
Overall, it looks increasingly clear that Microsoft is never going to be able to finalise this deal unless they're willing to categorically (and legally) commit to not making major titles like Call of Duty Xbox/PC exclusives. Something which, based on my prior knowledge of this deal, did appear to be their primary goal in this takeover bid. – And if they can't get this past the EU, well… This might ultimately result in the deal being dead at arguably its first major hurdle!
What do you think? – Let us know in the comments!