Eurocom Launches Super Gaming Laptops With 120Hz QHD 2560×1440 Displays
---
---
---
Bohs Hansen / 7 years ago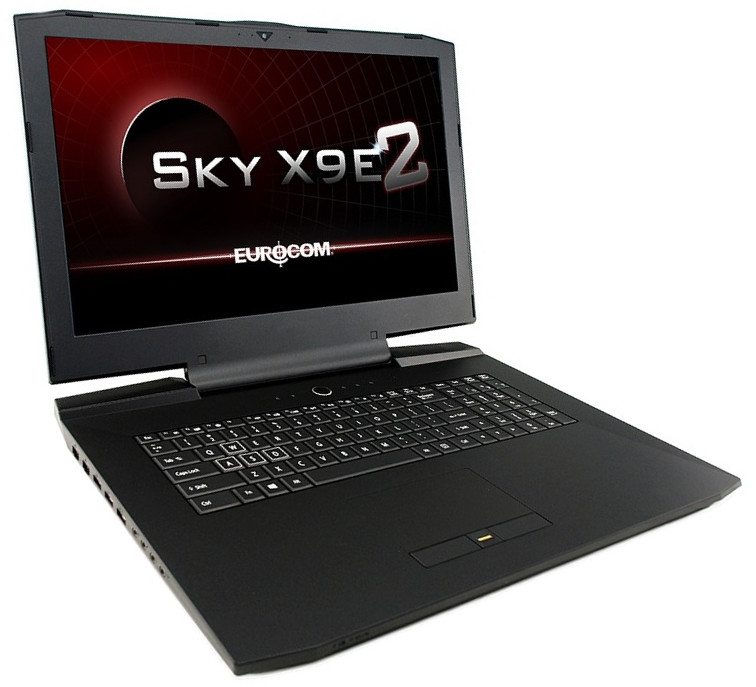 Eurocom has, without a doubt, some of the most amazing and powerful portable systems around and now some of those got an even better screen to go with the rest of the amazing hardware. Eurocom added the world's first 120Hz ultra high refresh rate QHD G-sync panel to the display options list in their 17.3-inch EUROCOM Sky X7E2 and Sky X9E2 fully upgradeable super gaming laptops.
It isn't enough just to have powerful CPUs and graphics cards in your system when the display can't handle the same things – and with up to Nvidia GTX 1080 graphics cards in SLI, Intel Core i7 6600 CPUs and NVMe SSDs, these laptops do have the hardware for it. The new QHD G-sync panels round these systems off and make them the ultimate portable gaming system. The panel is capable of demonstrating extremely smooth and impressive picture quality while setting a new standard for gaming notebook PC panel specifications.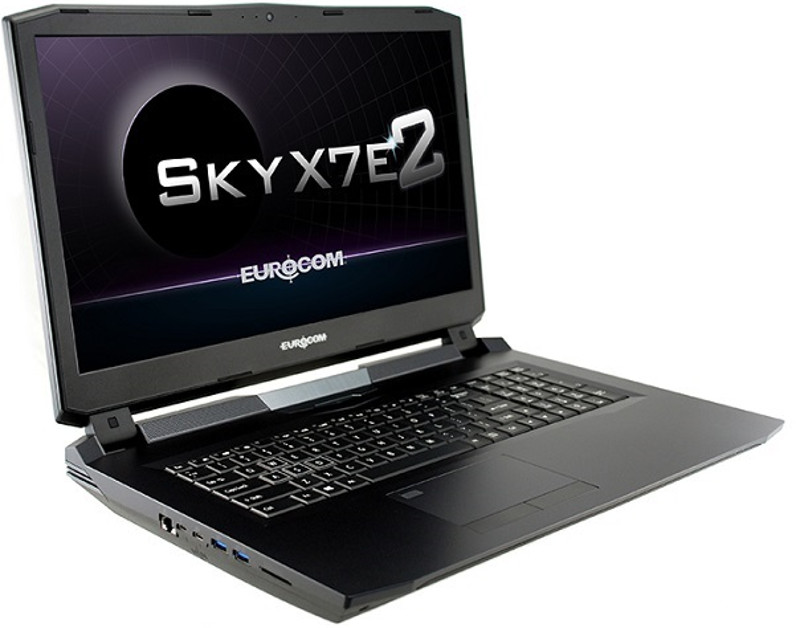 The Eurocom Sky X7E2 and Sky X9E2 were designed from the beginning as a no-compromise gaming platform, so there are no bottlenecks from hybrid graphics switching solutions such as Optimus or Enduro, just raw performance.
EUROCOM Sky X7E2 and Sky X9E2 Display Options:
17.3-inch (43.9cm); FHD IPS 1920×1080; MATTE (Non-Glare); 300nts; 700:1; 72% NTSC; eDP 30pin;LP173WF4 SPD1
120Hz; 17.3-inch (43.9cm) QHD (3K); 2560×1440; eDP;TN; MATTE (Non-Glare); 700:1; 300nts; 5ms; eDP; AUO B173HAN01.3
120Hz; 17.3-inch (43.9cm) FHD 1920×1080; MATTE (Non-Glare); IPS; 700:1; 300nts; eDP; AUO B173HAN01.1
17.3-inch (43.9cm); 4K UHD 3840×2160; MATTE IPS; eDP; 1000:1; Adobe RBG 100%; 400nts; AUO B173ZAN01.0
EUROCOM Sky X7E2 Specifications:
Display: 17.3-inch; FHD (2K) 1920×1080; QHD (3K) 2560×1440 or UltraHD (4K) 3840×2160
Chipset: Intel Z170 Express (Skylake)
Processor: socketed desktop LGA1151 CPU, up to Intel i7-6700K, fully unlocked
Memory: up to 64GB; DDR4-3000; 4 SODIMM sockets
VGA Technology: NVIDIA GeForce: GTX 1080 (8GB GDDR5X) or 1070 (8GB GDDR5); one MXM 3.0 slot; up to 190W
Display Technology: supports 4 external monitors via 2x DP 1.3, 1x HDMI 2.0 and 1x HDMI 2.0 or DP1.2 (via USB 3.1 type C port); Nvidia Surround View
Storage: up to 5TB with 4 drives; 2x HDD/SSD (SATA3) + 2x M.2 PCIe Gen3 x4/SATA3; RAID 0/1/5/10; supports NVMe SSDs
Communications: 1Gb LAN RJ-45 port Killer E2400 + M.2 WLAN/Bluetooth
Operating Systems: Microsoft Windows: 10, 8.1 and 7
Card Reader: 6-in-1 MMC/RSMMC/SD/miniSD/SDHC/SDXC up to UHS-II
Keyboard: Illuminated, backlit with customizable 7-colours
Security: TPM 2.0, Fingerprint and Kensington Lock
Audio System: Sound Blaster X-Fi MB5; external 7.1CH audio output; headphone out, microphone in, S/PDIF and Line-in port; two built-in ONKYO Speakers (2.2W)+ Subwoofer (2.5W)
Ports: 2x USB 3.1 type C (HDMI 2.0/DP 1.2/Thunderbolt 3); 2x miniDP 1.3; 1x HDMI 2.0; 3x USB 3.0 ; 1x USB 3.0 (Powered USB, AC/DC); S/PDIF; Headphone; Mic; Line-in; RJ45 (LAN)
Weight and dimensions: 3.9kg / 8.58lb; WxDxH 418x295x39.9mm / 16.72×11.81×1.6-inch
EUROCOM Sky X9E2 Specifications:
Display: 17.3-inch; FHD (2K) 1920×1080; QHD (3K) 2560×1440 or UltraHD (4K) 3840×2160
Chipset: Intel Z170 Express (Skylake)
Processor: socketed desktop LGA1151 CPU, up to Intel i7-6700K, fully unlocked
Memory: up to 64GB; DDR4-2133, 2400 or 2666; 4 SODIMM sockets
VGA Technology: NVIDIA GeForce next gen desktop GTX: single or Dual SLI; two MXM 3.0 slots
Display Technology: supports 4 external monitors via 2x DP 1.2, 1x HDMI 2.0 and 1x HDMI 2.0 or DP1.2 (via USB 3.1 type C port); Nvidia Surround View
Storage: up to 6 TB with 4 drives; 2x HDD/SSD (SATA3) + 2x M.2 PCIe Gen3 x4/SATA3; RAID 0/1/5/10; supports NVMe SSDs
Communications: two 1Gb LAN RJ-45 ports Killer E2400 + M.2 WLAN/Bluetooth; Killer DoubleShot X3
Operating Systems: Microsoft Windows: 10, 8.1 and 7
Card Reader: 6-in-1 MMC/RSMMC/SD/miniSD/SDHC/SDXC up to UHS-II
Keyboard: Illuminated, backlit with customizable 7-colours
Security: TPM 2.0, Fingerprint and Kensington Lock
Audio System: Sound Blaster X-Fi MB5; external 7.1CH audio output; headphone out, microphone in, S/PDIF and Line-in port; two built-in FORSTER Speakers (2.2W)+ Subwoofer (2.5W)
Ports: 2x USB 3.1 type C (HDMI 2.0/DP 1.2/Thunderbolt 3); 2x miniDP 1.2; 1x HDMI 2.0; 5x USB 3.0 (1x Powered USB AC/DC); S/PDIF; Headphone; Mic; Line-in; 2x RJ45 (LAN)
Weight and dimensions: 5.5kg / 12.1lbs; WxDxH 428x308x47.2mm / 17.12×12.32×1.88-inch