EVE Online Player Gets Revenge Four Years After Being Griefed
---
---
---
Ashley Allen / 6 years ago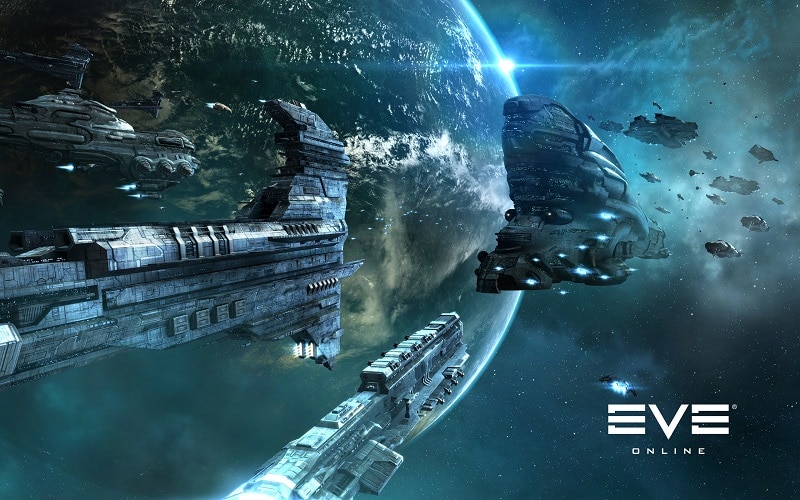 Even for those of us who don't play the vast multiplayer space RPG, EVE Online seems to give us some of the greatest narratives in gaming; just remember the politics behind last year's World War Bee, regarded as the largest war ever engaged in the game's 13-year history. Now, EVE has provided us with a more intimate story, though one no less entertaining: the tale of one player's mission to get his revenge on the griefer that plagued him four years prior.
On reddit, EVE player Darvo Thellere recounted how, back in 2013, he was subjected to months of harassment by a user who goes by the name of kackpappe. Apparently, kackpappe joined Thellere's newly-formed corporation, offering to teach the self-confessed noob how to play EVE. He did anything but, instead he terrorised the corp, daily, for months. During the ordeal, Thellere promised his self-appointed nemesis that he would have his vengeance upon him. Four years later, he was finally able to realise his vow.
"His goal was — this is what he stated to us — to ruin our game experience and harass us until we stop playing,"  Thellere wrote on the EVE subreddit. "We fought back — in kestrels, as the noobs we were. In the end, after a few months of daily harassment, he droppe[d] the war. And I made a promise to him: 'I don't know how or when, but the day will come that I will find you and I will take all your stuff.'"
For years Thellere trained, honing the skills of him and his friends, shedding their noobness and preparing them for the day they would face kackpappe again.
"I trained multiple PVP toons and started multiboxing in PVP, and even founded Ish-Stars together with three other friends, a merc alliance in [high security space] that operated with and against the large merc alliances in EVE," he explained.
It took a while for Thellere to convince his corporation to support such a reprisal – to target a player in such a way, even in retribution, could be considered griefing itself – but his comrades were persuaded to back up their brother in arms. Once he had an army in place, Thellere changed his screen name and tricked kackpappe into joining the corp.
"I explained the story to my members and that I wanted to take all his stuff," said Thellere. "We had a long meeting about this because being that kind of asshats is usually not what we do. But in the end they backed me up. So I changed my name on teamspeak (just in case he remember[ed]) and had a day full of chattering with him. Finally he joined us."
"He had no clue what was happening until I changed my name back," he gloated. "'Argh f**k, Darvo Thellere,' and then he died in silence. We thanked him for the loot, podded him back and kicked him out of corp."
"4 years later, I can cross this name from my list," Thellere concluded. "Kackpappe was not amused, said he gonna quit the game. His former ceo confirmed afterwards that this were nearly all his assets."
Was Darvo Thellere justified in fulfilling his four-year grudge, or should he have just moved on and enjoyed the game?