Evercool Silent Shark (HPO 12025) CPU Cooler Review
---
---
---
Ryan Martin / 9 years ago

The acoustic performance of the Silent Shark wasn't the greatest. The reason for this was because Evercool include a 3 pin fan and a 4 pin fan. The 3 pin fan spins consistently at 1000 RPM (with the low noise adaptor) or 1400 RPM (without it).  In my opinion a product of this calibre should equip PWM fans only, as we can see there is a noise penalty for having fixed RPM fan speeds particularly at idle where a PWM supported fan would spin down to almost nothing.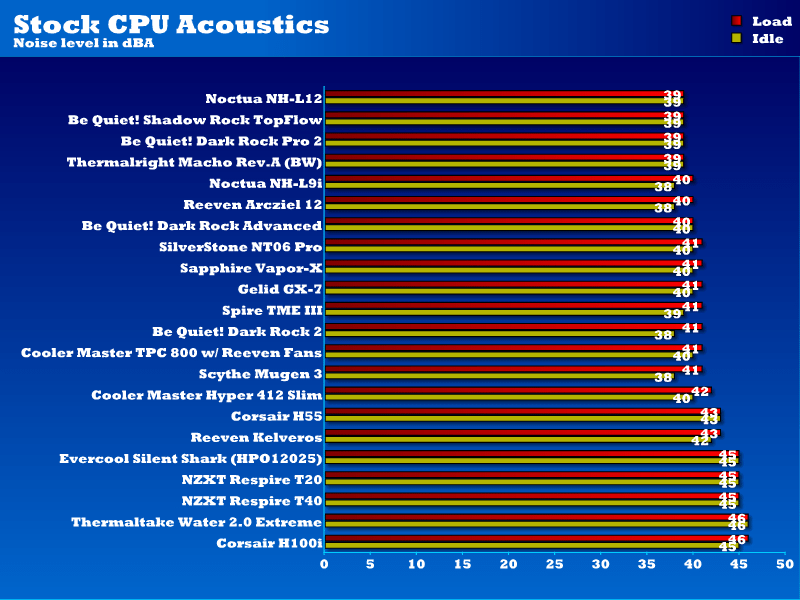 Overclocking didn't change acoustics much because the loudest fan is not PWM. The acoustics aren't bad, in fact inside a case it is unlikely you would notice them much, but you would expect all fans to be PWM and to spin down when at idle so the noise can be reduced to the bare minimum. There are improvements to be made here by Evercool.
It is also worth noting that both these tests were done using the supplied low noise adapter on the 3 pin "non-PWM" fan while the 4 pin PWM fan was left to operate at its default PWM profile. Had we not used the supplied low noise adapter the acoustic performance would have been worse but the fact Evercool provide these low noise adapters is a big plus.