EVGA Introduced the GeForce GTX 960 SuperSC ACX 2.0+
---
---
---
Bohs Hansen / 9 years ago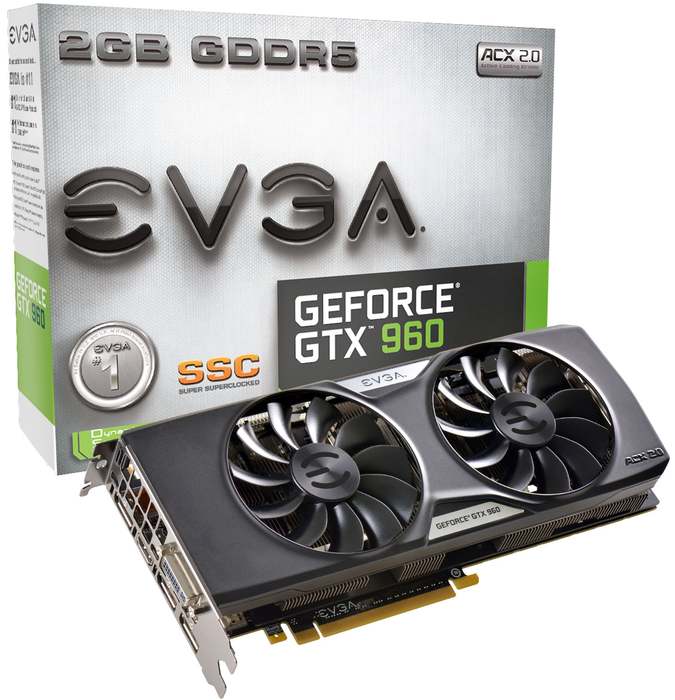 Nvidia has released the GeForce GTX 960 and the graphics card manufacturers are getting their new cards ready. EVGA is one of them, and they have announced the new EVGA GeForce GTX 960 SuperSC ACX 2.0+ graphics card.

The new EVGA ACX 2.0+ cooler brings new features as well. A Memory MOSFET Cooling Plate (MMCP) reduces MOSFET temperatures up to 11°C, and optimized Straight Heat Pipes (SHP) reduce GPU temperature by an additional 5°C. ACX 2.0+ coolers also feature optimized Swept fan blades, double ball bearings, and an extreme low power motor.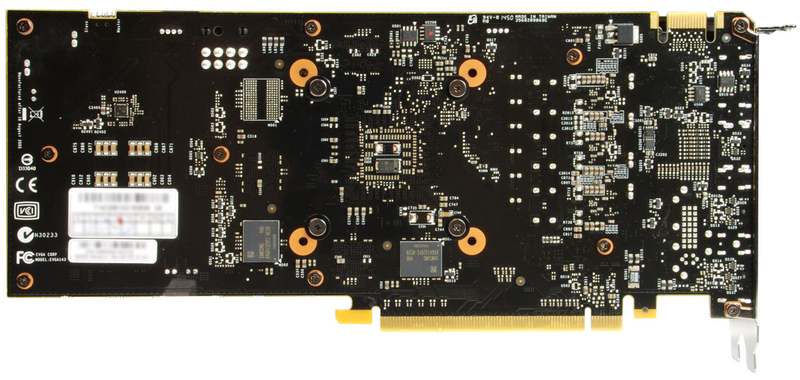 New Features:
dBi (dB Noise Inverter) – EVGA's ACX 2.0+ fan turns off below 60C, generating 0dB of noise.
MMCP (Memory MOSFET Cooling Plate) – Full-size cooling plate makes direct contact with memory and MOSFETS, reducing memory up to 9°C and MOSFET up to 11°C.
QSD (Quick Switch Dual BIOS) – Multiple integrated BIOSes allow you to switch to the secondary with the flick of a switch.
OPT (Optimized Power Target) – The power target is precisely tuned for the perfect balance of thermal, power and performance, offering 33% more power over reference.
SHP (Straight Heat Pipes) – Triple 8mm straight heat pipes offer 6% better heat dissipation than bent heat pipes with reduced thermal resistance.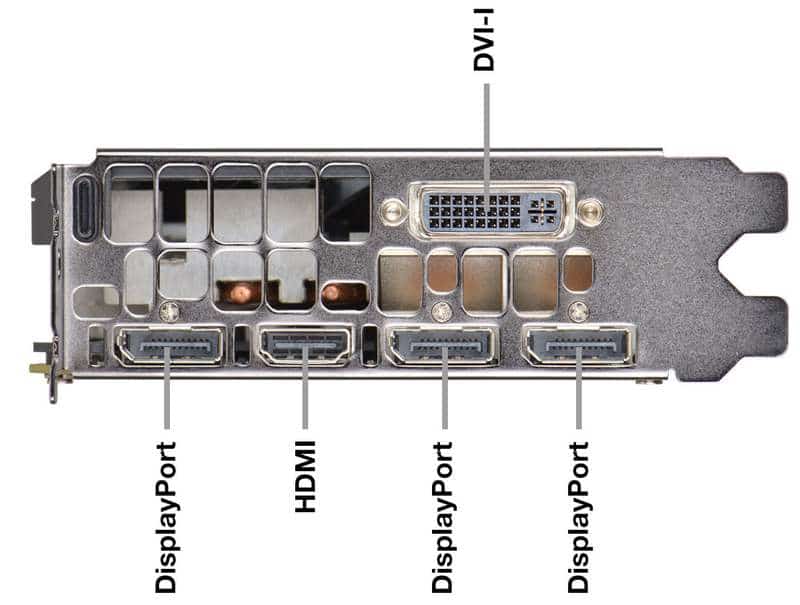 The EVGA GeForce GTX 960 SuperSC ACX 2.0+ GPU has 1024 CUDA Cores and 2GB GDDR5 memory, the GPU runs at 1279 MHz with a boost up to 1342MHz while the memory is running at 7010MHz. The card provides three DisplayPort 1.2, one HDMI 2.0, and one Dual-link DVI port. It also comes with the convenient quick-switch dual BIOS.
Thanks to EVGA for providing us with this information