EVGA Launch its New G7 SuperNova Power Supply Series
---
---
---
Mike Sanders / 1 year ago

Although I would freely concede that this is not the most impartial declaration to make right out of the gate, it's hard to deny that in terms of power supplies, EVGA is one of the best brands around. – While, on many occasions, their products are perhaps focused more on substance rather than style, when it comes to power supplies, this is exactly what the savvy consumer should be looking for. – You want something that you know is going to be capable of providing high levels of efficiency with trouble-free, and wherever possible, quiet performance.
With the launch of the new EVGA G7 SuperNova series of GPUs, however, we actually have a solid mix here of excellent performance features as well as a few rather nice bonus bells and whistles!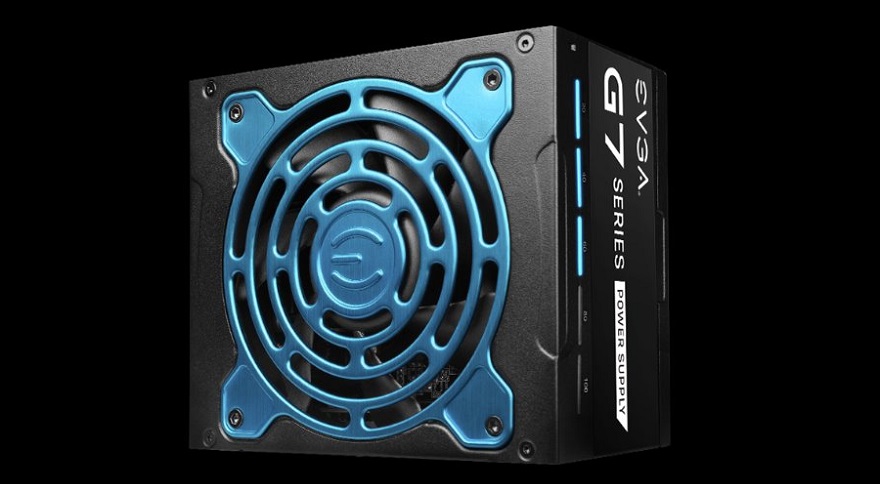 EVGA G7 SuperNova Power Supplies
The new G7 series looks to build on the excellent and highly-regarded performance of their previous SuperNova models. – Available in power outputs of 650W, 750W, 850W, and 1000W, there's something to suit all needs and requirements here too!
In something that certainly makes this new series stand out from the pack, however, the G7 SuperNova includes an LED meter on the side of the PSU which gives you a real-time representation of the total percentage of power currently being drawn/consumed. Yes, for many this will be nothing more than a novelty. For some though, this is highly important information that usually isn't displayed in such a clear and concise manner!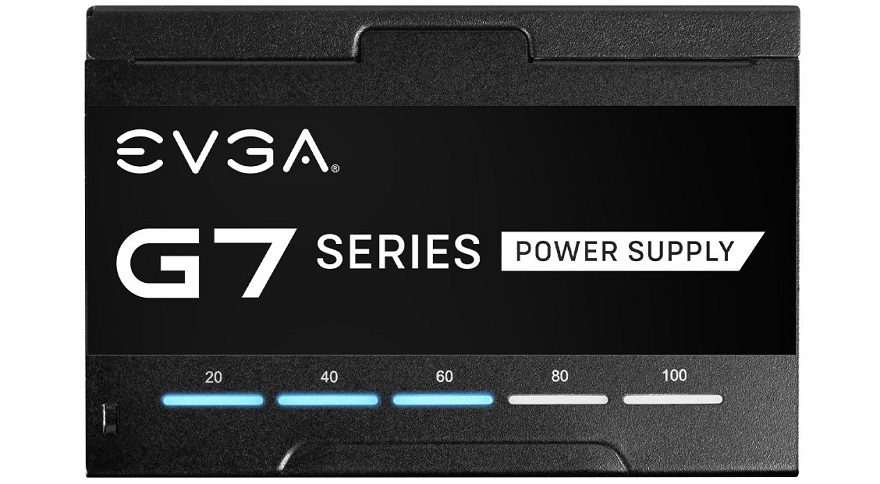 Features
80 PLUS Gold certified, with 92% (115VAC) / 93% (220VAC~240VAC) efficiency or higher under typical loads
Half-bridge LLC Resonant Controller and DC-DC design leads to extremely tight voltage regulation and very low ripple & noise
System Load LED Indicator Bars to help you keep an eye on your overall power usage
Fully Modular to reduce clutter and improve airflow
100% Japanese Capacitors ensure long-term reliability
Heavy-duty protections, including OVP (Over Voltage Protection), UVP (Under Voltage Protection), OCP (Over Current Protection), OPP (Over Power Protection), SCP (Short Circuit Protection), and OTP (Over Temperature Protection)
EVGA ECO Intelligent Thermal Control System eliminates fan noise at low to medium loads
Fluid Dynamic Bearing Fan for ultra-quiet operation and increased lifespan.
Unbeatable EVGA 10-Year Warranty and unparalleled EVGA Customer Support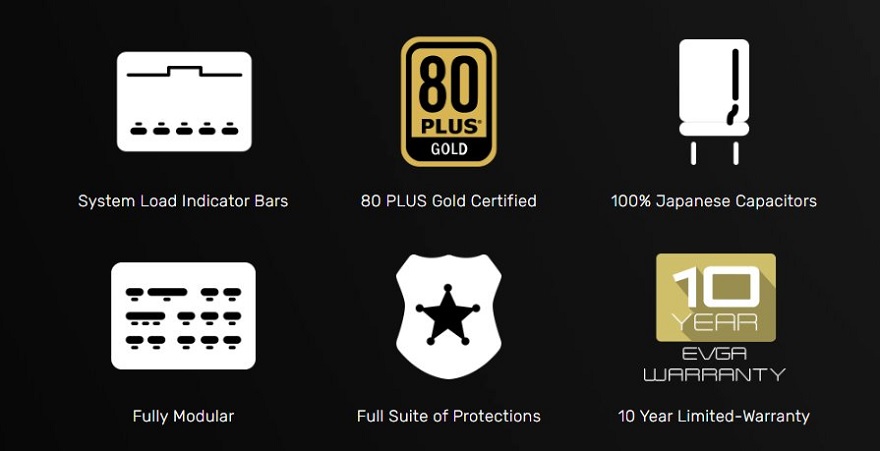 Where Can I Learn More?
Set to hit retailers imminently, EVGA has confirmed the following prices consumers should expect:
650 W – $159.99
750 W – $169.99
850 W – $189.99
1000 W – $239.99
So no, admittedly, this new G7 SuperNova series probably isn't as inexpensive as some of you were hoping. As noted above though, EVGA is undoubtedly one of the best manufacturers of power supplies and with every model backed up with a huge 10-year warranty, this alone gives you a pretty firm indication that not only are they good, but EVGA has built them to last!
If you do, therefore, want to learn more, you can check out the official product website via the link here!
What do you think? – Let us know in the comments!