EVGA Launches GTX 1080 and 1070 FTW Hybrid Graphics Cards
---
---
---
Bohs Hansen / 6 years ago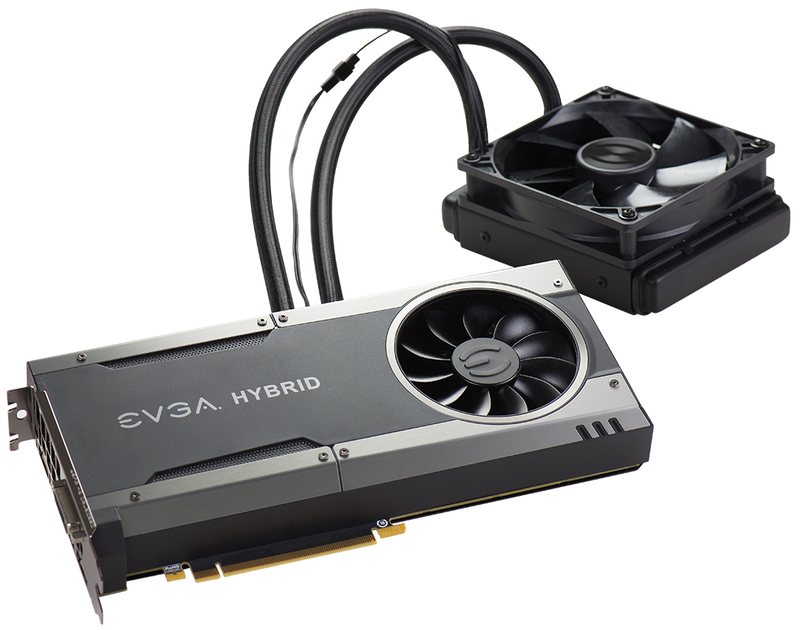 EVGA launched the normal edition hybrid graphics cards a while back and now the better version got a similar treatment as EVGA launched a hybrid cooled version of both their GTX 1080 FTW and GTX 1070 FTW. The two cards are built from the ground up to be some of the best closed-loop cooling solutions for Nvidia-based graphics cards and the features speak for themselves in this area. The FTW series brings along some key benefits over the normal versions which include a better power delivery, additional features like dual BIOS, RGB lighting, and a better fan.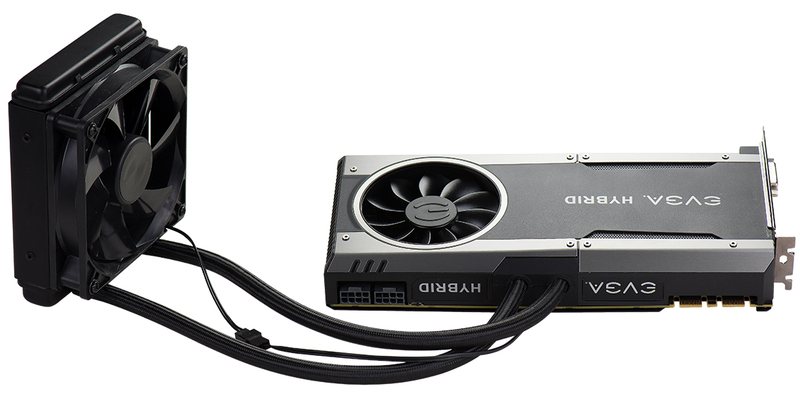 A hybrid cooling solution is a great idea for graphics cards for multiple reasons. It keeps the hardware cooler and thereby increases its lifetime, it increases the overclocking potential, it is a no-hassle system as you don't need to refill or maintain it, and it expels the hot air directly out of your system instead of just distributing it inside the case and let the normal case fans handle the rest.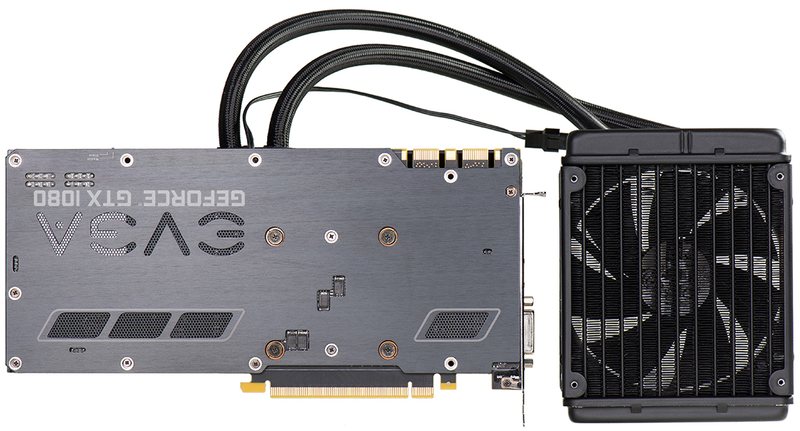 The EVGA GTX 1080 and 1070 FTW Hybrid cards cranked up the previous cooling solution with a 10cm axial fan for lower noise levels and the cards also got a dedicated memory cooling plate that makes direct contact with the water cooling block. This way it isn't just the GPU chip itself that is water cooled which should result in an even better performance. The cards also feature a 10-phase power system and as mentioned above, come with with a dual BIOS for redundancy and allowing you to play with the configuration with less risk. Should you mess up, then you'll just switch to the other BIOS and you're back in action again.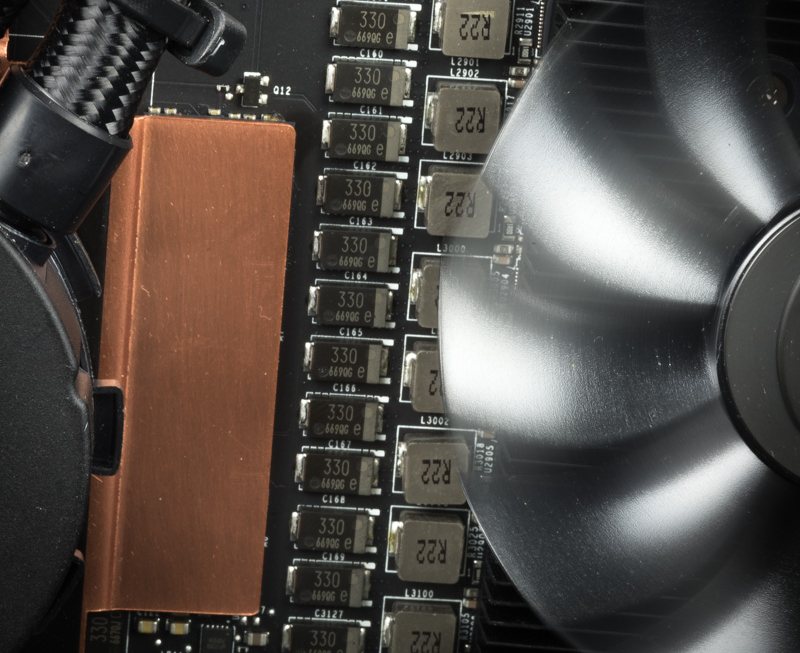 Naturally, the base of the cooler is made from copper for the best heat transfer solution. The card is then coupled to a 120mm radiator and fan which should fit into most PC cases. Last but not least, the card also got the RGB LED treatment of which you'll have full control with the EVGA Precision XOC software.
The EVGA GTX 1080 FTW Hybrid features 2560 CUDA cores, a 1721 MHz base clock with 1860 MHz boost and 8GB memory that runs at 10000MHz. The smaller GTX 1070 brother has 1920 CUDA cores, a base clock of 1607 MHz and a boost clock up to 1797 MHz. The 8GB memory on this card runs at 8008MHz.