EVGA Releases 4 GeForce GTX 1080 Cards
---
---
---
Samuel Wan / 7 years ago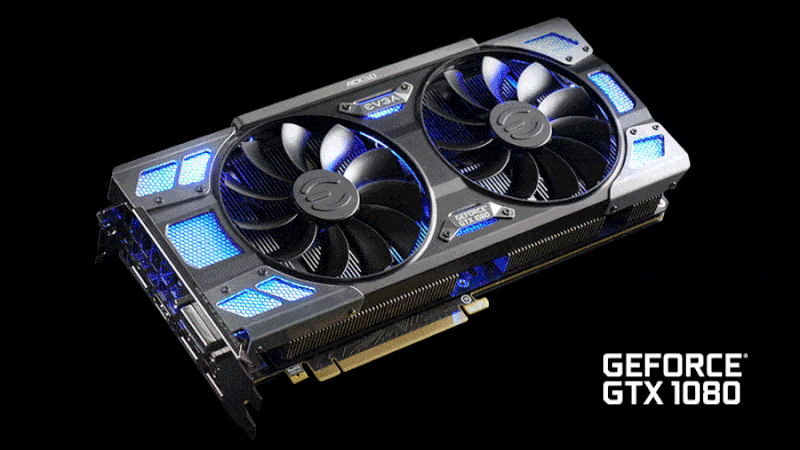 Beating MSI for the most cards launched on day one, EVGA is arriving at the party with 5 GTX 1080 graphics cards. Of course, the Founders Edition card isn't one of the five since everyone is launching one of those already. EVGA's launch lineup are the GTX 1080 Classified, FTW, SuperClocked, the basic ACX 3.0 and the liquid cooled variants.
Starting off,  4 of the cards use EVGA's new ACX 3.0 cooler. This means they all have the very nice backlit logo plate on the side with LEDs. Unfortunately, only the FTW and Classified are customizable, the other being a simple white. First, we have the basic ACX 3.0 unit with just the custom cooler. This card runs at the stock clocks just like the Founders Edition and is saddled with just a single 8pin power connector.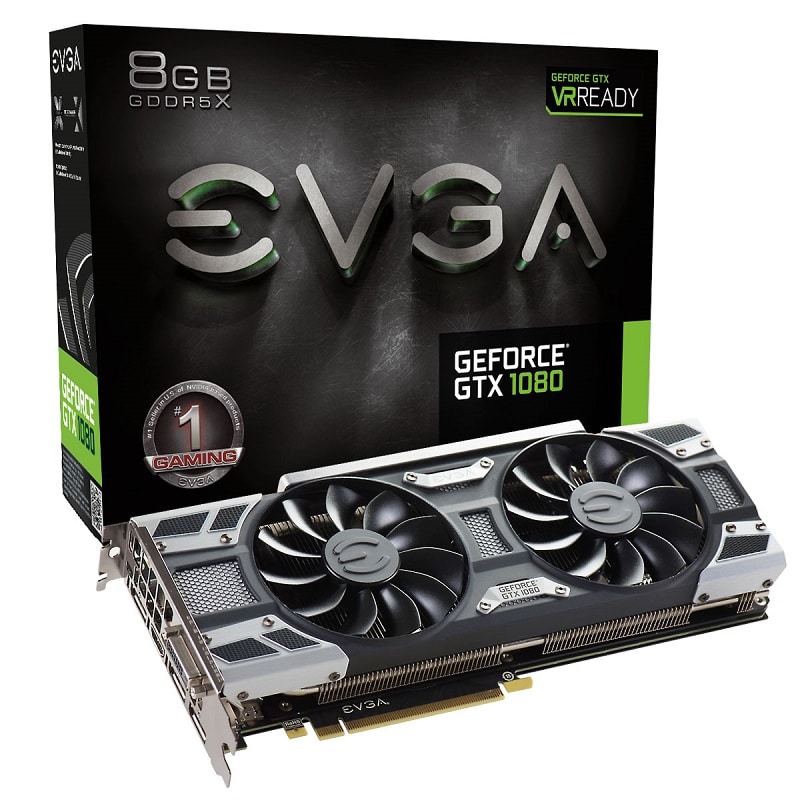 Next up, we have the SuperClocked which is largely the same except with a factory overclock. With a simple 5+1 power phase, the card comes in at 1708Mhz base and 1847Mhz boost clocks. It's also saddled with the single 8pin PCIe power connector.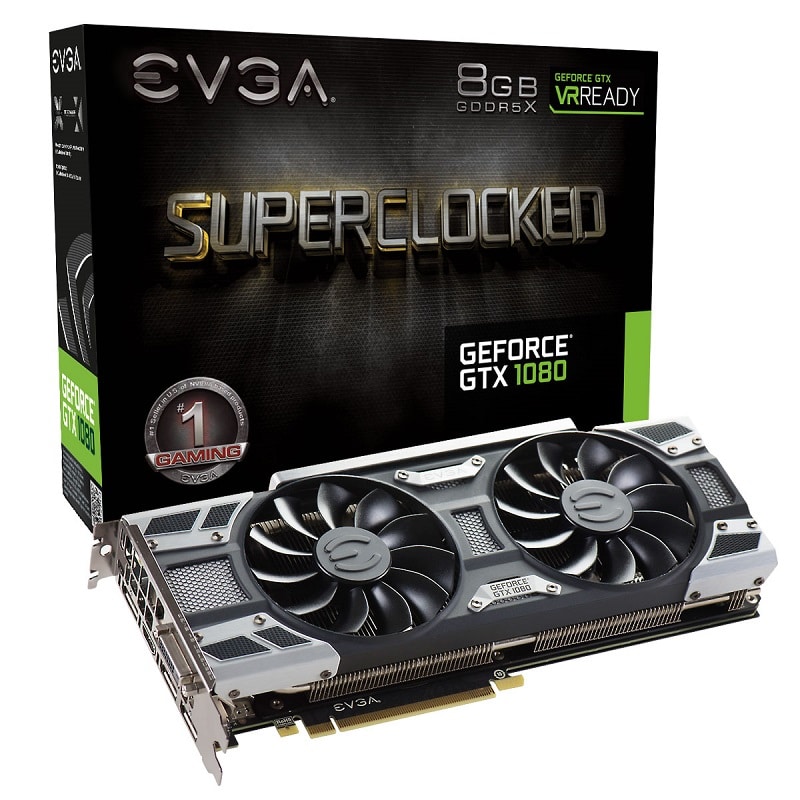 The FTW offers more overclocking headroom in addition to the customizable backlighting. In addition to an improved 10+2 phase design, it also sports 2 x 8pin PCIe power connectors and slightly different shroud. Clocks speeds haven't been finalized for this card yet.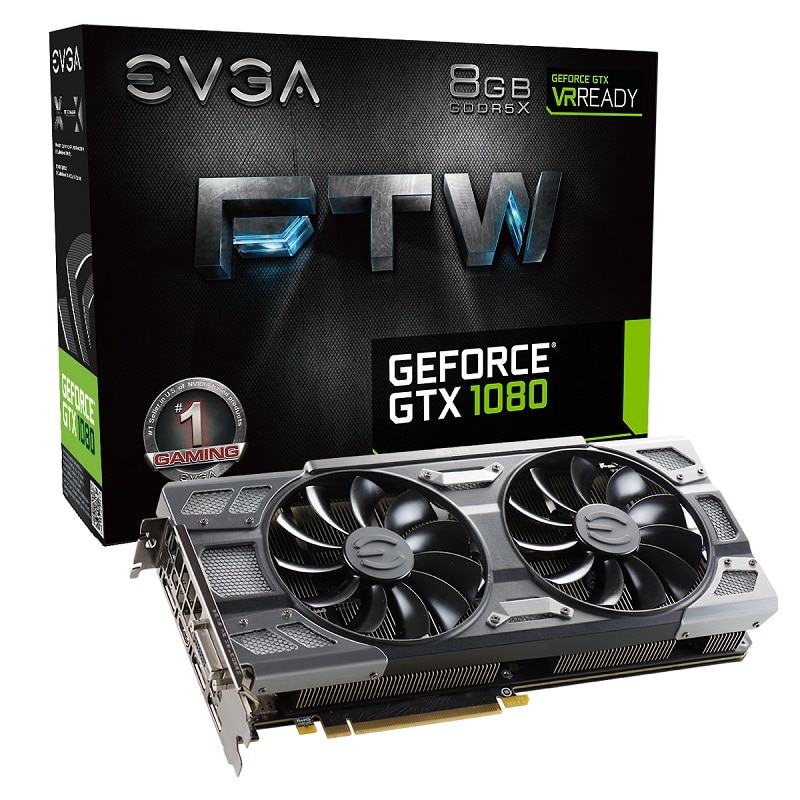 For the top end model, we have the Classified, coming in with the extra power connector and an impressive 14+3 phase power system. EVGA is still working out the clocks for this monster. It's also the only card to get its own color theme with red highlights.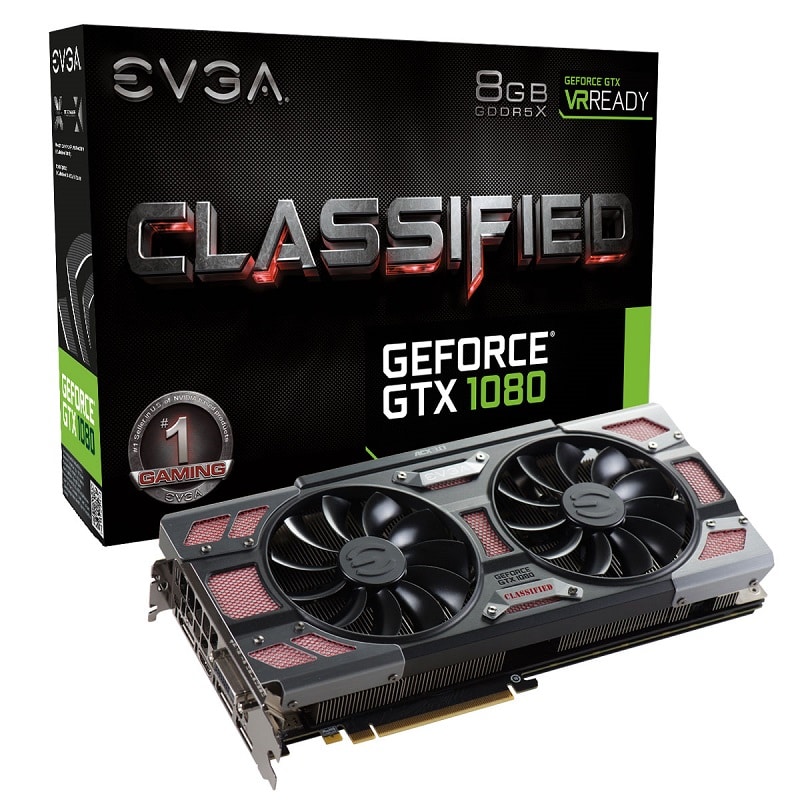 Wrapping it all off we have the Hydro Copper and Hybrid variants. EVGA haven't released too many details about these two but the Hydro Copper comes with a full water block already attached. The Hybrid features a blower type fan but you can connect it to a custom water loop if you so desire. No word has been given on the power delivery system but I suspect they are at least comparable to the FTW given the 2 x 8pin PCIe power connectors.