EVGA Titan Z Spotted on eBay
---
---
---
Chris Hadley / 8 years ago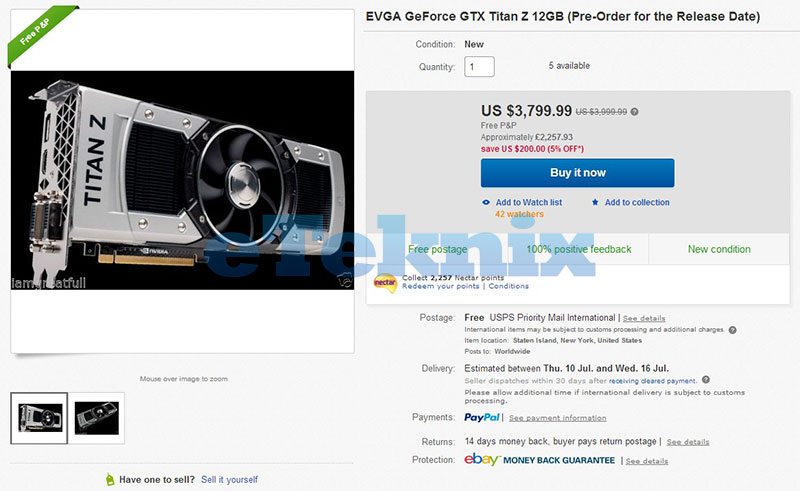 The whirlwind of information and rumours regarding NVIDIA's latest graphics card, dubbed the Titan-Z, has been leaving many of us wondering if the card will actually come to surface and if it does, when will it be? Additionally the price of the card has been a little hazy, however it following a spot on eBay, things may be making another step closer to reality.
Now obviously having something crop up on eBay first is a little suspicious, especially when we take into account what product has appeared, but an appearance has also been made over on the US Amazon pages, although the $1099 price tag should be taken with a pinch of salt. Either way, looking at the details on both listings we can see that both forecast a release date around 1-2 months for now with the eBay listing in particular showing a shipping date between the 10th and 16th July.
Personally I'm not convinced that these listings are the real deal as of yet, only when we start seeing the big names list this behemoth of a card will I take more of an interest – after all anybody can take the information on an upcoming product along with a couple of stock photos and create a listing on eBay and Amazon.
Source: WCCFTech