Upcoming Evil Dead Single-Player Game Modes Might Be A Little Underwhelming
---
---
---
Mike Sanders / 8 months ago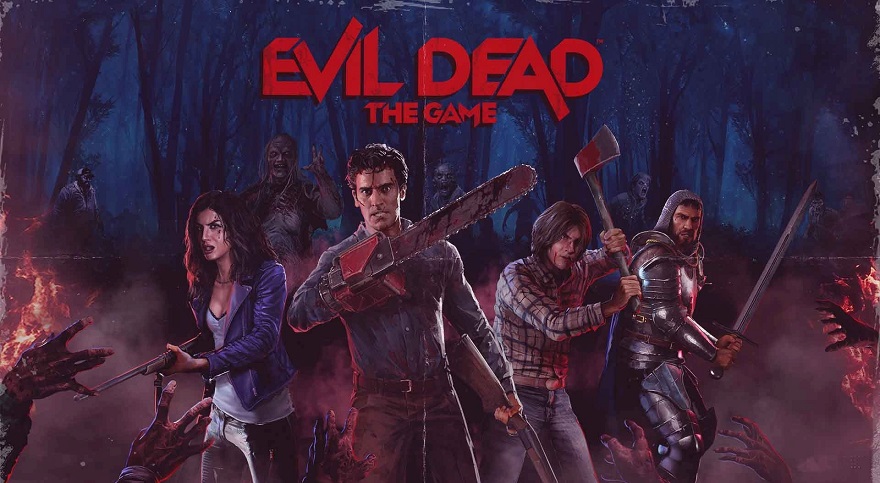 I make very little secret of the fact that I'm a huge fan of The Evil Dead franchise. This includes many of the games which have been released over the years, which, if I'm being honest, have largely been a little mediocre at best. – With a brand new title set for release in February next year, however, and, more so, being created by World War Z developer Saber Interactive, I'll freely concede that I have high hopes for this one.
For many though, one of the key focus points of interest has been the news that the game would feature a single-player mode. Ideal for those who maybe want to dip in for some Deadite slaying fun but perhaps lack the internet or friends necessary to do so. – Following a report via PCGamesN, however, it seems that while it will indeed have a solo mode, it sounds like the content is going to be a little light on the ground!
Evil Dead: The Game
Make no bones about it, Evil Dead: The Game is definitely looking to tap into the success seen with similar titles such as Dead by Daylight. And that's certainly no bad thing as I love Dead by Daylight! – With that in mind, however, it did always seem pretty much guaranteed that the key emphasis on the title was always going to be on multiplayer gameplay. – The fact that this was going to include a single-player mode (unlike Dead by Daylight), however, was definitely enough to pique the interest of the gaming community.
So, although the game will have a single-player mode, based on this new information, and an apparent peak at the latest build, it seems that this may (or will) be limited to an army of bots and two rather basic missions. Disappointing? Maybe, but let's be honest, even by today's standards there's only so much you can do with AI bots to realistically replicate the multiplayer experience.
When Is It Out?
Evil Dead: The Game is set for release at some point in February 2022 (at the time of writing, no specific date has been set). This will come on the PS4, PS5, Xbox One, Xbox Series X/S, and PC, and will likely, albeit not confirmed, feature cross-platform play making the multiplayer fun even more accessible. – If you were, however, hoping that this could possibly work as a single-player game, while it seems you will have some functionality in that regard, going online multiplayer does appear to (quite rightly I think) be the key focus.
You can check out the game's official website via the link here!
What do you think? – Let us know in the comments!