The Evil Within 2 Releases New "Wrathful Priest" Story Trailer
---
---
---
Ron Perillo / 6 years ago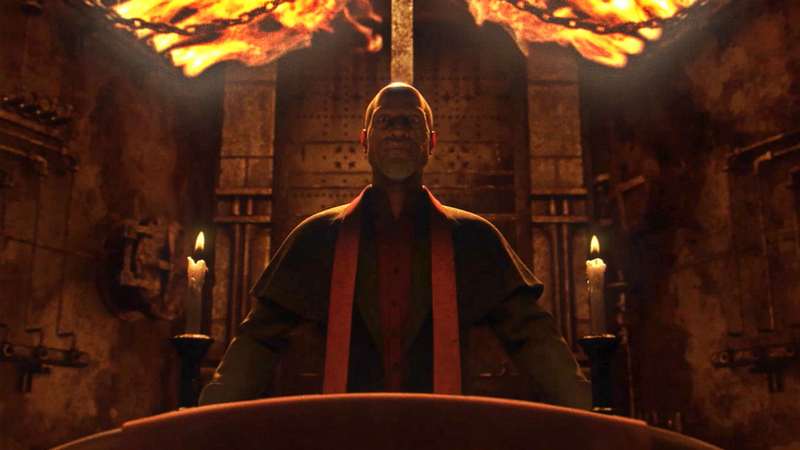 Bethesda Softworks' The Evil Within 2 is unlike most other games in the company's stable. Since it is a horror title, it is very heavy on the story and characters. Which is why they are giving fans a preview what what they can expect in a new story trailer. Focusing on Father Theodore, the trailer introduces the enigmatic religious figure. His self-righteous and self-aggrandizing monologue is both creepy and intimidating, and he is definitely not on your side.
Father Theodore is not the only antagonist in the game. Together with war-time photographer, turned serial killer Stefano Valenti who was announced last month, they are there to make main character Sebastian's stay in STEM even more painful than one would expect. Stefano has the ability to stop time, while Theodore can sense a person's weakness and turn it against them. How this translates into the game is through a series of traps he sets for the protagonist. While Stefano has command of Guardians and Osbcura, Father Theodore's helpers are not your usual gruesome creatures. They are called "harbingers", normal people whose minds are under the sway of the wrathful priest. They wield flamethrowers in an effort to burn anyone or anything that gets in Father Theodore's way.
The Evil Within 2 Story Trailer – Father Theodore
The Evil Within 2 Story Trailer – Stefano Valenti
Release Date
The Evil Within 2 will be available soon on October 13, 2017. In keeping with the horror theme, Bethesda Softworks set it perfectly for a Friday the 13th launch. It will be available on PlayStation 4, Xbox One and PC.