Exciting Game Releases in May
---
---
---
Mike Sanders / 4 years ago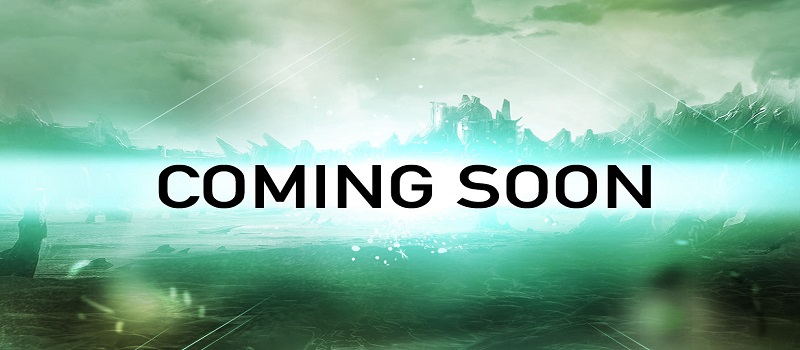 With May producing some exciting new titles – eTeknix will give you a run down of some of the more choice selections to keep your eye open for.
PREY – MAY 5TH – PC, PS4, XBOX ONE
A sci-fi horror/thriller, Bethesda seem to have really pushed out the graphic boat with this title. Seemingly sitting somewhere between Resident Evil, Dead Space and Alien Isolation this game does look genuinely polished and scary to boot!
DREAMFALL CHAPTERS – MAY 5TH – PS4, XBOX ONE
Following the excellent episodic PC release, the console release in the excellent (and unrated) Dreamfall series is coming soon. The Dreamfall series has provided some of the best atmospheric adventure gaming, with the series suffering due to the fall in the popularity of the genre, this is a welcome return to the front, and if the PC version is anything to go by, this will be an excellent console release.
MARVEL'S GUARDIANS OF THE GALAXY (THE TELLTALE SERIES) – MAY 5TH – PS4, XBOX ONE
Similar to Dreamfall, we find another PC game being ported to the console. If you have played a Telltale game (the walking dead/wolf among us) you'll know exactly what to expect here. A decision packed story driven game. While telltale's more recent releases have been a little hit and miss, this is surely going to be popular with fans of both franchises.
MINECRAFT – MAY 12TH – NINTENDO SWITCH
With Nintendo needing to start pumping out titles to meet the success and demand of the Switch console, this Minecraft port will be a welcome addition to the console. While some might question whether we have seen enough Minecraft ports for the fans to have had their fill (and seemingly offering very little new to the mix, except the obligatory Mario), this will undoubtedly be a good, fun and solid title. Perhaps better if you've never owned it before, but let's face it, who hasn't played Minecraft?
THE SURGE – MAY 16TH – PC, XBOX ONE, PS4
An action RPG looking to create a Dark Souls feel with real emphasis on melee combat; this is looking to be the adrenaline junkies release for May. With reportedly thousands of weapons and armour modifications, this could also provide a level of deep satisfaction for the most hard-core of RPG gamers.
INJUSTICE 2 – PS4, XBOX ONE
The much-anticipated sequel to the Superhero/Villain themed fighter. With an increased character roster and options for character modification, this is going to provide those who were not happy with Street Fighter 5 (more on that later) a genuine AAA alternative. PC fans, however, will be disappointed to learn that a PC port is not likely soon.
AKIBA'S BEAT – MAY 19TH – PS4, VITA
A new release in the popular Akiba series sees this entry focusing more on the JRPG aspects of the franchise. Given the heavy Japanese influences in the series, expect wide eyes girls, short skirts and all, geeky boys, physiques that would make Darwin think he'd found the missing link and a whole array of Japanese pop-culture.
FIRE EMBLEM ECHOES: SHADOWS OF VALENTIA – MAY 19TH – NINTENDO 3DS
The standout title for Nintendo's popular hand-held device sees a new entry in the seemingly endless (but often brilliant) Fire Emblem series. Expect drama, RPG elements, in-depth tactics, an epic story and characters you fall in love with (whom in Game of Thrones style will likely bluntly be murdered off). A good example of a beloved and slightly hard-core RPG.
IMPACT WINTER – MAY 23RD – PC, XBOX ONE, PS4
A(nother) post-apocalyptic survival game, but this time (and refreshingly originally) its set based on the 'big freeze' scenario that the earth has frozen and you (and other survivors) must employ tactics, strategy and survival to last until you are rescued, hopefully…
Not an entirely original concept, but a unique take on it which could promise to be chilling!
ULTRA STREET FIGHTER 2 – MAY 26TH, NINTENDO SWITCH
Yes, you read that correctly, after nearly 15 years since the last incarnation (Super Ultra Street Fighter 2 Turbo Extreme Mode Deluxe Fantasy Edition Survival Mode Day One Edition – not really) the most arguably greatest and beloved fighting game in making a come back to the switch. This hilariously low-key graphic game is surely going to trump the highly polished Injustice 2 and if it plays anything like the original on the SNES, it's a guaranteed win.
CONSTRUCTOR HD – MAY 26TH – PC, XBOX ONE, PS4
A bit of a selfish selection here, as I owned the original constructor back in the mid 90's on my humble little Pentium processor. The game was basically Sim City, but set in a rather dystopian 'council estate' style world. The original had its flaws but was a brilliant melding of strategy into the city building genre, and I would suggest that the HD remake could well be worth a peek., ALTHOUGH beware, this also has the potential be a polished poo.
STAR TREK: BRIDGE CREW – MAY 30TH – PSVR, PC
The game that has had Star Trek fans stroking their tribbles for months is nearly upon us. Yes, the VR bridge simulation which allows you to tour and command a star ship is coming. Whilst I am concerned that this product is going to be all flash and no substance (see 30 years of star trek games), this will, if nothing else, be fun.
So that's it boys and girls, a cherry pick of whats looking good or at least promising for this month.
A final note goes to Darksiders: Warmastered Edition which is giving the Wii-U one last hurrah, even if Zelda was perhaps the better song to end the show on. However, with a reported release price of £14.99 this is surely worth a go.