Exhibitors @ CeBIT Preview 2017
---
---
---
Peter Donnell / 6 years ago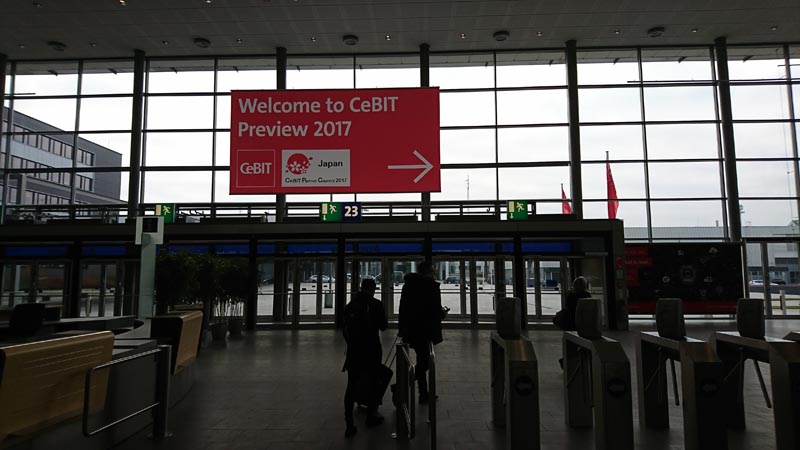 CeBIT 2017 is just 8 weeks away now, and as companies from around the world prepare to show off their latest hardware, innovations and business ideas to the world, we headed over to Hannover to check out the CeBIT preview, for an advanced look at what we can expect at this year's exhibition.
There's a lot of companies here to be excited about, and with big names like ZTE, Volkswagen, Tesla, Konica-Minolta and more, we're sure to see some pretty exciting stuff. Of course, there will be many hundreds of companies at the main show, and an expected attendance of around 200,000 visitors at the main event too, which is set to take place from the 20th to the 24th of March 2017.
So who is at the preview? Let's take a look:
Acatech
ACM (Adaptive City Mobility)
Acronis Germany
Cloud & Heat Technologies
Deutsche Bahn
Epson
ETH Zürich
Eurotech Spa
Fraunhofer-Gesellschaft
Hochschule Hannover / Modedesign
HPE (Hewlett Packard Enterprise)
Kaspersky
KIT (Karlsruher Institut für Technologie)
Konica-Minolta
NEDO
Peat
PostAuto
Puttview
SemVox
Sensebox
SYOD
Tesla
Trend Micro
Uni Stuttgart
Volkswagen
Works Applications
Yuneec
ZTE
Now, let's get in there and take a closer look ourselves! We'll be back shortly with more coverage of the event.