Exoskeleton And Electricity Help Man Walk Again
---
---
---
Gareth Andrews / 8 years ago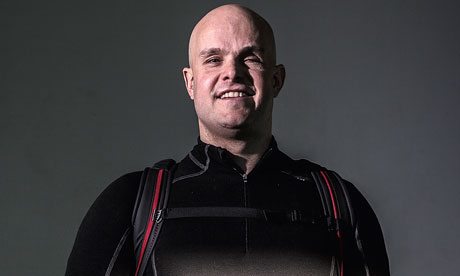 Exoskeletons have long been a thing of fiction, with movies like Aliens showing us large mechs that could move crates and giant aliens with ease, but in recent years people have seen the technology become realistic and helpful, such as homemade exo's making lifting weights easy or even the army developing exo's to improve shooting. Now with a little help from electricity they could soon be developing something close to a miracle, letting people walk again.
Mark Pollok was paralyzed from the waist down in 2010, with no control of his lower body he began testing out Ekso Bionics Exoskeleton. While an exoskeleton could give people back control of their body they have displayed even greater results by using a process known as "transcutaneous spinal cord stimulation". This means that by attaching electrodes to Mark's skin they were able to send jolts of electric to his spine.
All communication in the body is electric charges and by using this process they were able to see results. During the experiment, Mark was able to regain some control over his legs, to the point where he could raise and flex his knees.
Combining these two processes they were able to give Mark some ability to walk again, he was even able to sweat (something that he has been unable to do since the accident in 2010).
Technology can do many things, but sometimes it's giving people the chance to do what we call simple that makes it amazing.
Thank you Washington Post for the information.
Image courtesy of the Guardian and Mark Pollok.