Experience the First Moon Landing From the Comfort of Your Home
---
---
---
Alexander Neil / 7 years ago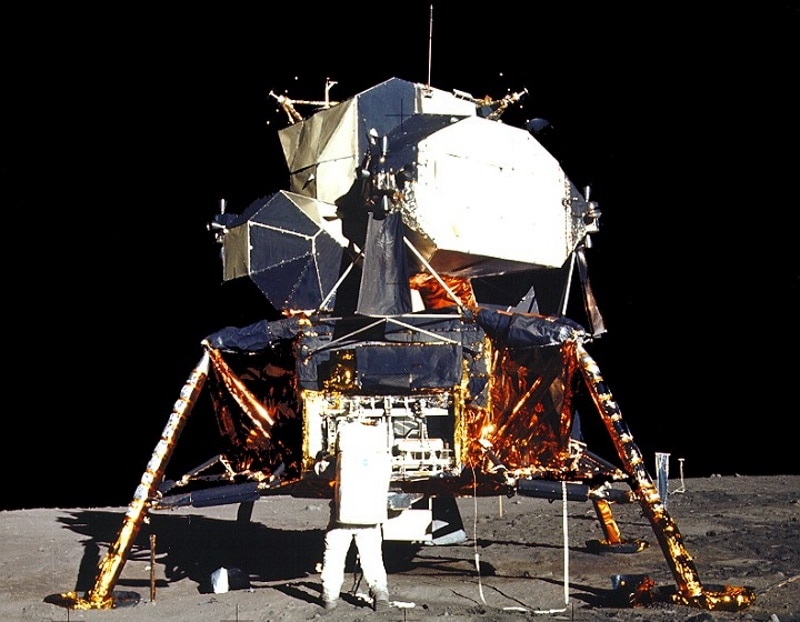 47 years ago today, one of the great milestones of space flight took place when Apollo 11 touched down on the surface of the Moon, allowing mankind to take its first steps on an alien world. Now you can relive this historic experience from the comfort of your own computer courtesy of The First Men on the Moon, a site dedicated to comprehensively experience Apollo 11's lunar landing in a single audio-visual experience.
The site pieces together a large number of audio and visual sources from both public domain sources in order to produce this amazing experience. As well as the obvious video feed from the module itself, audio includes both the air-to-ground loop and flight director's loop on the left and right audio channels respectively. If this is hard to keep track of, the site also provides complete transcripts that synchronize with the audio as the experience advances. Additionally, extra panels provide additional situational information for the experience including large logos that show the source of each audio feed and the seat in flight control that is currently speaking and the angle that the lunar module is pitched at.
The whole experience is almost 20 minutes long and it is a great way to celebrate the anniversary of one of mankinds crowning achievements. Set aside a bit of time, get comfy and treat yourself to a truly historic experience.