EZVIZ Mini Plus Wireless Surveillance Camera Review
---
---
---
Bohs Hansen / 5 years ago
Introduction
---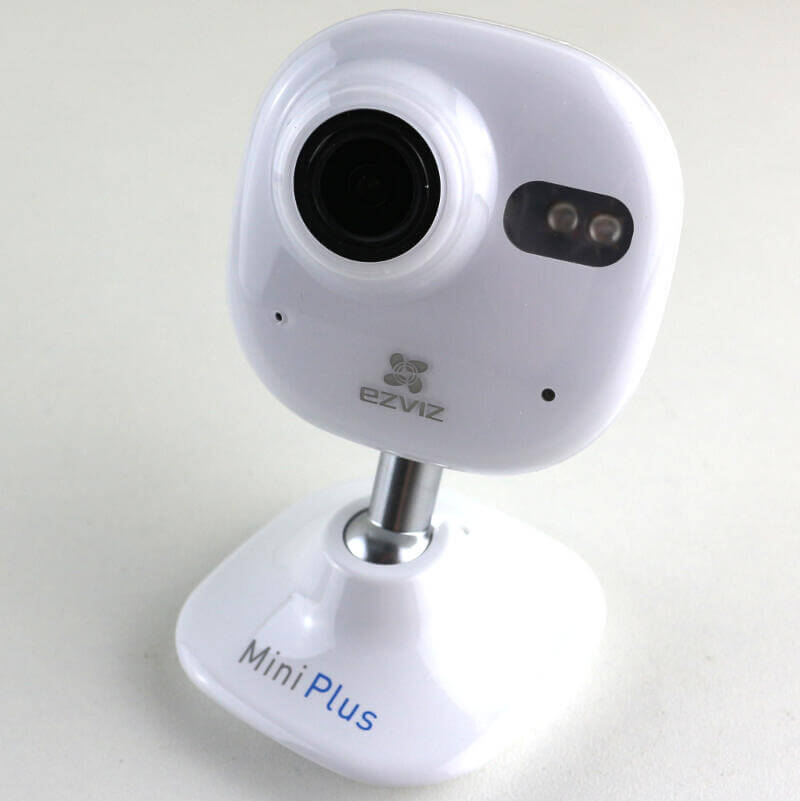 EZVIZ Mini Plus Wireless Surveillance Camera Review
Home security is a hot topic these days, but a lot of people are worried about the difficulty of setting up such solutions. But, they need not be as there are fast, easy, and competent solutions around. Today I'm taking a closer look at EZVIZ's Mini Plus wireless surveillance camera (product link) which is just such a solution. It's placeable close to everywhere, it can cover whole rooms, and it takes close to no skills to set it up.
Smart Home Security for Everyone
Securing your home is easy these days thanks to companies like EZVIZ and many others. There's a wide variety of offers on the market which all can help in this area. Each of them has their ups and down, but there's one out there that's suitable for just your needs. I'm sure of that.
EZVIZ Mini Plus is small, as the name suggests, but it is also versatile and powerful. The tiny camera is only 52 x 29 x 85 mm, but it offers built-in Wi-Fi, day and night vision, Full HD video, and a memory card slot. The clever mounting technique also allows you to place it almost anywhere. With such a feature set in a tiny size, we're off to a good start
Since we now know that it's easy to place due to its small size, let's talk configuration for a minute. And a minute (perhaps a few) is about the time you'll need to do this. All you need is your smartphone and the ability to read. Download the app and create a user, turn on the camera, scan the QR code, enter your Wi-Fi password and you're done. And that's it; you got a video-protected home now.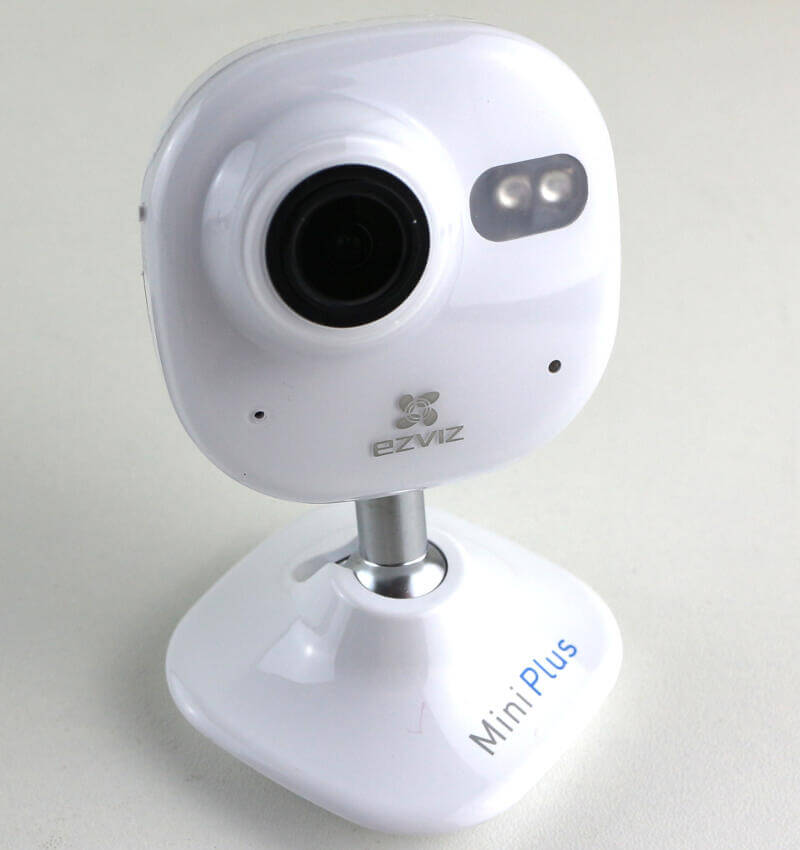 Camera, Microphone, and Speaker
EZVIZ's Mini Plus is using a 1/2.7″ progressive scan CMOS image sensor. The lens is 2.8mm @ F2.0 with a horizontal angle of 116° and a diagonal of 135° while the shutter speed ranges from 1/30s to 1/100,000s. With it, the Mini Plus can capture excellent Full-HD 1920×1080p videos.
The camera applies both noise reduction and wide dynamic range technologies. The noise reduction comes in the form of 3D-DNR which is multidimensional digital noise reduction. It also features true Wide Dynamic Range (120 dB WDR)  for better details in challenging lighting.
The audio part is covered by a microphone and speaker which both are built-in. These two parts have no further specifications listed. However, they do allow you to perform two-way communication.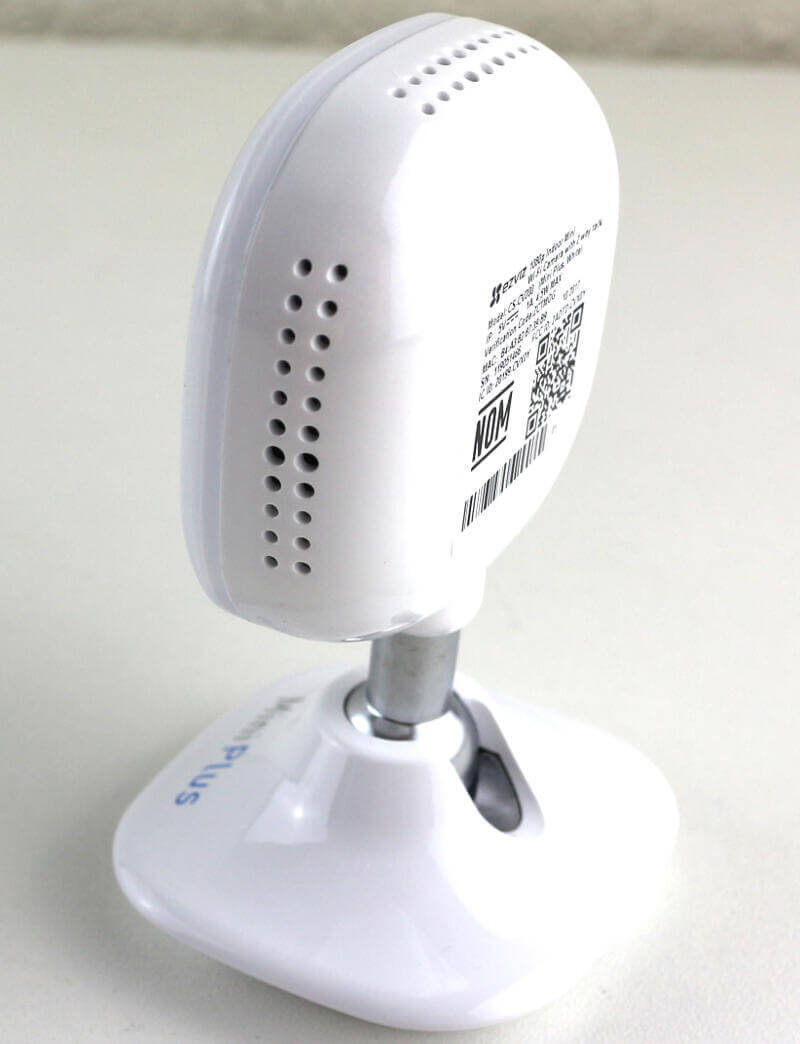 Day and Night time Recordings
The Mini Plus from EZVIZ supports night vision on top of great day-time recordings. The camera switches automatically when the light gets low, so there's no manual adjustment or attention needed. The camera can record with as little as 0.02 lux at F2.2 with AGC on. With the help of the IR LEDs, it can record up to 7.5 metres at 0 lux.
The video recording is done with H.264 which is the standard these days. Modern CPUs also process it well when editing. As far as the Bitrate goes, it supports Hi-Def, Standard and Basic with adaptive bitrate.
Connection and Storage Options
The Mini Plus from EZVIZ is a wireless surveillance camera which means that the only physical connection you'll need is for the power. It is dual-band Wi-Fi with support for both 2.4GHz and 5GHz, from IEEE 802.11b to 802.11ac. A great feature is that it will work with an 80MHz-band setup too, making it compatible with latest of routers.
There are multiple storage options for your recorded video in the Mini Plus, as with all EZVIZ cameras as far as I know. The basic method is to store the video on a microSD card. The camera supports up to 128GB cards which should be more than sufficient. On top of that, the videos can be saved to an optional secure cloud (optional service).
Last but not least, you get the EZVIZ app and EZVIZ Studio. With them, you can protect, capture, save and share what's valuable to you. There's also an EZVIZ NVR box available.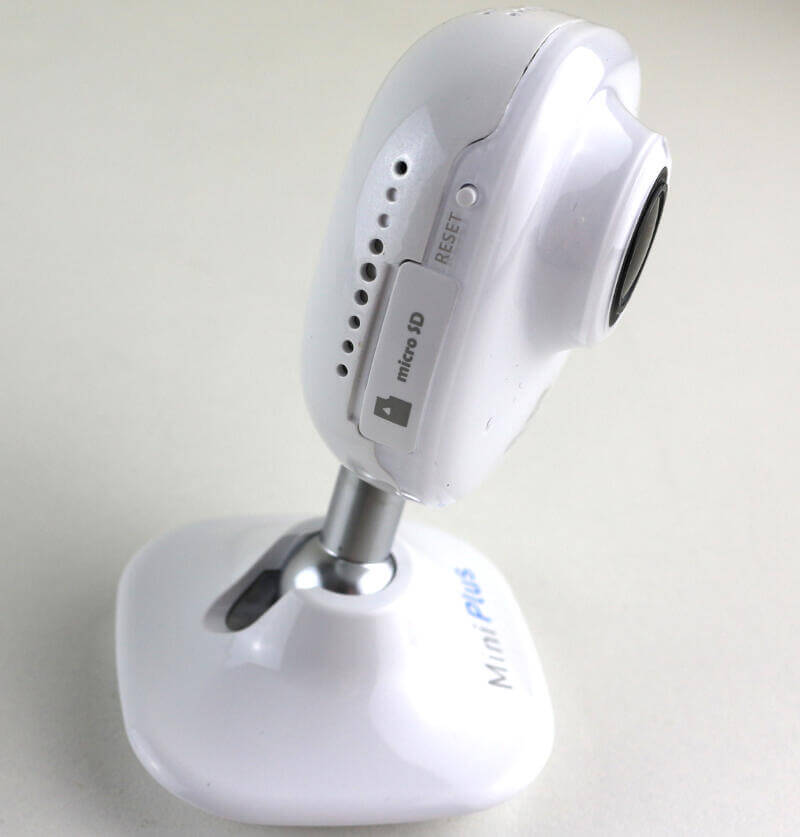 Motion Detection and Alerts
With the motion detection, the Mini Plus can notify when there's something going on. No matter whether you are at work, on vacation, or just out. The mobile app will keep you up-to-date on what's happening at home.
With the mobile app, you have security at your fingertips. With live-view, real-time talk, instant alerts, video history, and zoom function – you have it all.
Flexible placement
There can be no doubt anymore that the Mini Plus is a competent home security camera. But, placement is at least as important as the quality. The Mini Plus can easily be set up almost anywhere you want. It has a magnetic base plate which means that you can place it on any metallic surface without the need for anything else. There's also a small metal plate included which you can fasten with two screws in your wall or ceiling.
The camera base also allows for 180° swivels, making it possible to angle the camera correctly depending on the mounting location.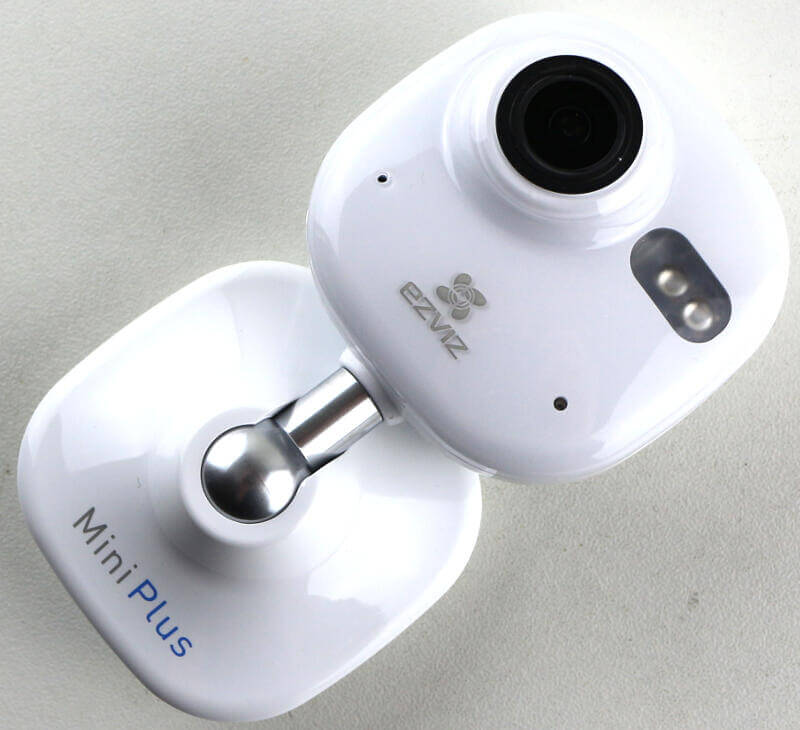 Feature Highlights
Full HD 1080p video
Two-way audio
Dual-band Wi-Fi
Day and Night vision
Supports MicroSD card up to 128GB
Optional Secure Cloud Recording