Fable Legends Will be Free-to-Play
---
---
---
Ashley Allen / 6 years ago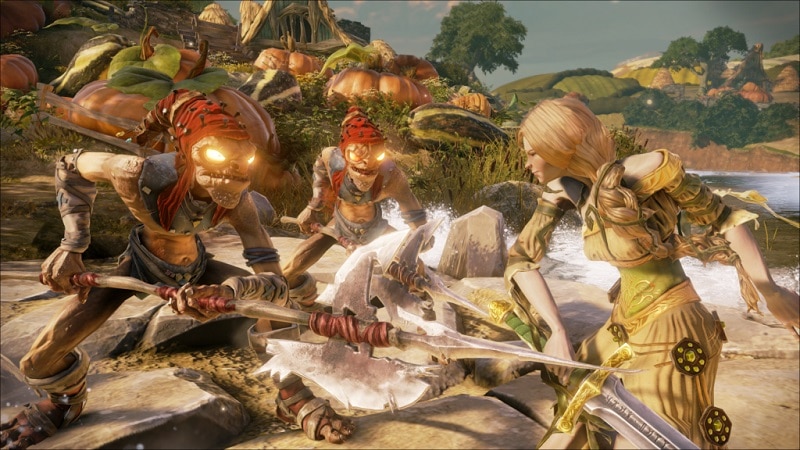 Lionhead Studios' forthcoming cooperative RPG Fable Legends will be free-to-play, with PC and Xbox One players both able to join the same online matches.
David Eckleberry, Creative Director of Fable Legends, wants the game to be the pinnacle of AAA free-to-play games. Eckleberry said, "The right version of F2P is a very good thing for the world. The wrong version is kind of an abomination, but if you're very fair to your players and they can play as much as they want, then it seems right."
Studio Head of Lionhead agreed, saying, "We need scale. PC gives us that scale element, but even with the core Xbox audience, we've got a lot to work with there."
"[We need] millions, probably," Eckleberry added. "But then, previous Fable games have hit those kinds of numbers. We're taking on a lot of risk, I accept that and so does Microsoft, but there's no risk for you, as a player."
Fable Legends, currently in closed beta testing stage, will be inviting more testers soon before releasing an open beta version soon. This rigorous approach, Lionhead says, will ensure that the game will be fit for launch later this year.
"The honest answer is a really long beta," Eckleberry said. "There's a lot of new stuff for us both in game design and technologically: cross-platform, Windows 10, all of the networking we have to do is mostly new to us. We run into game-crashing bugs frequently in our beta. But we want to find them NOW, so we have time to fix them… a bad launch week sticks with you forever. Nobody ever forgets – and they shouldn't, I think fans are right not to forget it. They might forgive it… but I don't blame fans for saying "dude, you screwed this up". I don't want to be in that place."
Interested parties can still sign up for a beta invite here.
Source: Kotaku