Face Scanning & Targets Ads To Be Served At Tesco
---
---
---
Peter Donnell / 10 years ago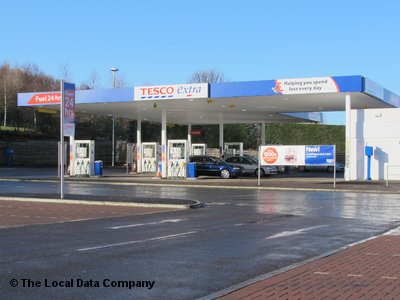 Supermarket petrol stations are nothing new here in the UK, many of which are unmanned drive through style stations where you just pop your credit card in before you use the pump. Adverts at the pump are nothing new, nor are cameras in petrol stations, but it is how they've going to combine all these aspects that caught our attention.
Face scanning technology will be put into place at the petrol stations to check if you are male or female, even make a guess at how old you are. It does this so it can then serve you up targeted advertisements on a nearby display. It all sounds a little futuristic and a little creepy, but a Tesco spokesperson assures us that the tech will not be used to record data, identify customers in any way, will not have facial recognition or eyeball scanners, it simply estimates age and gender.
People will no doubt think this is an out rage, but that kind of thing happens already. Just take your internet browsing for example, targeted ads are common place there, as well as on TV.
Personally I really don't mind, I welcome these modern changes, I'd rather see an advert that interests me than one that doesn't.
Thank you BBC for providing us with this information.
Image courtesy of 192.