Facebook Launches Powerful New AI System
---
---
---
Ashley Allen / 6 years ago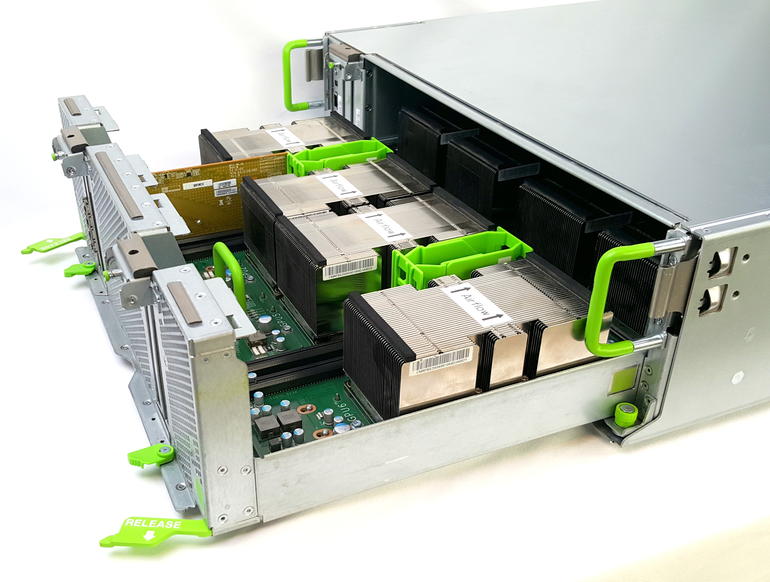 Facebook has unveiled its vast new deep learning AI system, designed to support facial and object recognition, picture description, and real-time text translation. The new GPU server, dubbed Big Basin, boasts a 30% performance increase on its predecessor – 2015's Big Sur – thanks to a memory increase from 12GB to 16GB and an increase in arithmetic throughput, powered by eight NVIDIA Tesla P100 GPUs.
"Right now we use AI to recognize people and objects in photos," Kevin Lee, Technical Program Manager for Facebook, told ZDNet prior to the Open Compute Summit. "Chances are if you use Facebook, you're using AI models that have been trained with Big Sur." With Big Basin, he continued, "The aim is to provide a lot more compute power to train more and more complex AI models, creating a new server that will fit even better with our needs."
Big Basin is part of Facebook CEO Mark Zuckerberg's ten-year plan to integrate artificial intelligence with the popular social network. Already, Facebook is starting to support various recognition systems capable of describing photos to visually impaired users and identify those potentially at risk of suicide or self-harm.
"We're trying to include the AI experience within all of our apps in Facebook," Lee added.
Each Big Basin is paired in a rack with a Tioga Pass CPU server, which upgrades the PCIe slot from x24 to x32 and mSATA has been replaced by M.2, compared to the previous Leopard server.
"The thing with Big Sur is the compute motherboard was actually in the box along with PCIe connections to eight graphics cards," Eran Tal, an Engineering Manager at Facebook, told VentureBeat. "The big change with Big Basin is we took the motherboard out. … We need a head node to connect. There's more I/O [input/output] bandwidth to hook up to for the monstrous Big Basin."
Facebook plans to make its server plans open source in the near future.