Facebook Rainbow Flag May Have Been Another Big Experiment
---
---
---
Peter Donnell / 7 years ago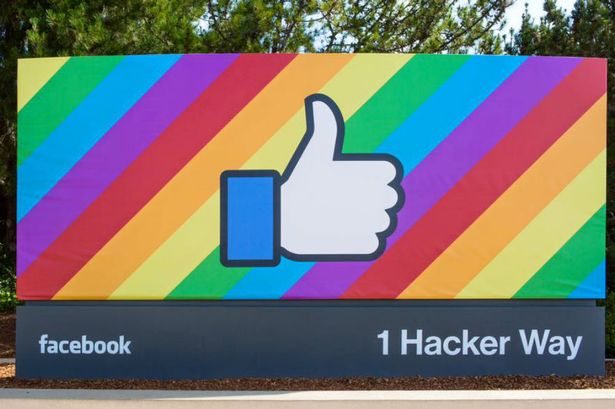 It seems that once again, Facebook has made us the focus of another ultra-large-scale social media experience, although technically, that's pretty much all Facebook is anyway. You've no doubt seen the wash of colours on your news feed, as people have changed their profile picture by adding rainbow colours. This is of course in support for the US Supreme Court ruling that same-sex marriage is now legal in the US, a pretty big achievement if I do say so myself.
The Celebrate Pride tool on Facebook was launched to coincide with the ruling and millions of people have taken part and changed their pictures. But critics have accused the social network of using this as another on of Facebook's psychological experiments. It quickly became apparent that more people are likely to change their picture, if more and more of their friends did, to fit in if you will. It looks like Facebook are testing if people more likely to change their views on political issues, human rights and other subjects, based on the reactions of those around them?
A Facebook spokesman told the Atlantic that it's "not an experiment or test – everyone sees the same thing". In the past it's shown different people different results to see which messages were more effective.
Of course, it seems Facebook's intent for support Gay Pride in genuine, but it stands to reason that they would also use this as a social experience, after all, sharing information is the entire basis of the site and the campaign has likely given them one of their biggest data pools to date.
"I'd be surprised if Facebook did this as an experiment first and then celebrating the historical change second," he told Mirror Online.

"It's really difficult and unpredictable. Facebook carries out experiments the whole time and it would make sense to use this opportunity to see how rainbow pictures spread," he said.
It's no secret that Facebook track everything that happens, they need to, that's how the site works. What Facebook could do with this data remains to be seen, but they've likely learned a lot about how sharing can influence huge numbers of people.
What do you think? Have you seen some interesting changes in your news feed, or groups reacting differently after the rainbows appeared on virtually every corner of the social media network?
Gizmodo reached out to Facebook to find out more. "Facebook finally responded to our request for clarification. However, the clarification sounds more like a confirmation that the social network is tracking people who use the tool. Facebook used the word "not" three times but still did not deny tracking."

Facebook responded 'This was not an experiment or test, but rather something that enables people to show their support of the LGBTQ community on Facebook. We aren't going to use this as a way to target ads and the point of this tool is not to get information about people.'"
Thank you Mirror for providing us with this information.