Fall Guys Going Free-to-Play Next Month!
---
---
---
Peter Donnell / 11 months ago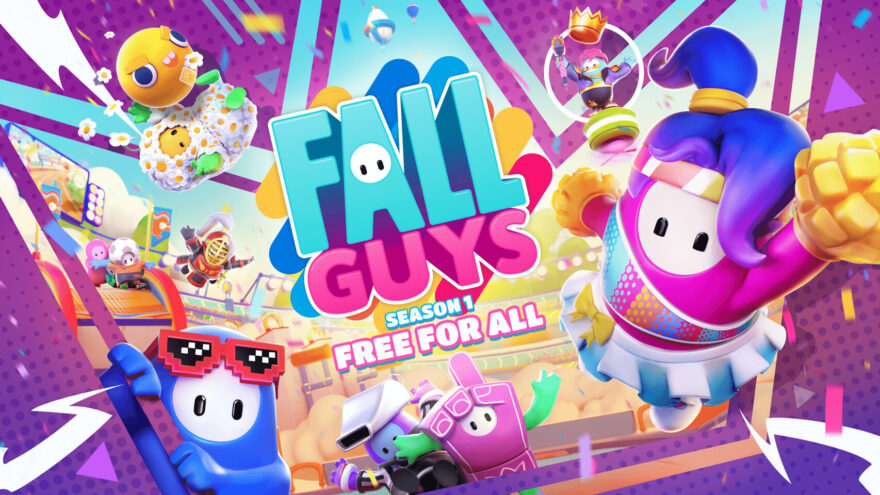 Good news everybody! The truly awesome Fall Guys is not only coming to more platforms, it's also going free to play. That's the end of the news, I'm off to put the kettle on. Thank you.
Oh, you need more information? OK. Well, The game will soon be available on Nintendo Switch, Xbox and the Epic Games Store. However, there is one downside, it will be leaving the Steam platform. I'm sure some of you will not be happy about that, but let's be honest, if a game is free, we're used to grabbing it on Epic Games Store these days.
Fall Guys Going Free-to-Play
The game first launched in August 2020, and at nearly two years old, it's still going strong. I'm normally not a big fan of the free-to-play business model, but frankly, it's hard to argue that this isn't a game that would be well suited to it. At least, my kids can soon play it on multiple systems and at no added cost, so I'm happy with that.
"From June 21, we're welcoming more players than ever before to the Blunderdome to compete for the Crown – and we've been working hard behind-the-scenes to make sure that everyone enjoys the same great Fall Guys experience no matter where you play. If you haven't checked out our reveal event stream, feast your eye on this marvelous motion picture broadcast immediately. – Fall Guys
So there you have it, for all PlayStation, Nintendo Switch, Xbox, and PC (Epic Games Store) users, you'll soon be able to play Fall Guys for free. That includes cross-play, cross-platform parties and cross-progression fully supported with the use of your Epic Games Account. You don't have long to wait either, with all this hitting the world on June 21st. Anyone who purchased the game before that time will receive the Legacy Pack too (Details below)
"PlayStation and Steam players who already have a copy of Fall Guys will continue to receive all the usual updates (such as new seasons, patches and fresh features) that you'd expect. However, new players will no longer be able to download Fall Guys on Steam—if you're new to Fall Guys and would like to play on PC, you can visit the Epic Games Store and download the launcher there. Wherever you choose to play Fall Guys (including Steam), you'll be able to launch and stumble towards victory across platforms."
PS5 Enhanced
Also, big news for PlayStation 5 users: a super spectacular new version of Fall Guys will launch at the same time as the Nintendo Switch, Xbox and Epic Games Store versions, bringing faster load times and other performance upgrades to your fabulous next-gen box of tricks.
LEGACY PACK FOR THE OG BEANS!
As thanks to all our amazing players that have supported us from our first stumbly step together, we're going to be awarding a new Legacy Pack to everyone that purchased and played Fall Guys before the June 21 launch. This bounding box of delights will contain a nickname, nameplate, the Regal costume, the Veggie Dog costume, the Feisty Dwarf costume – and a Season Pass for Season 1! To make sure you're eligible for the Legacy Pack, make sure you've launched Fall Guys before June 21! If you've never launched Fall Guys, you will miss out on this feisty bundle!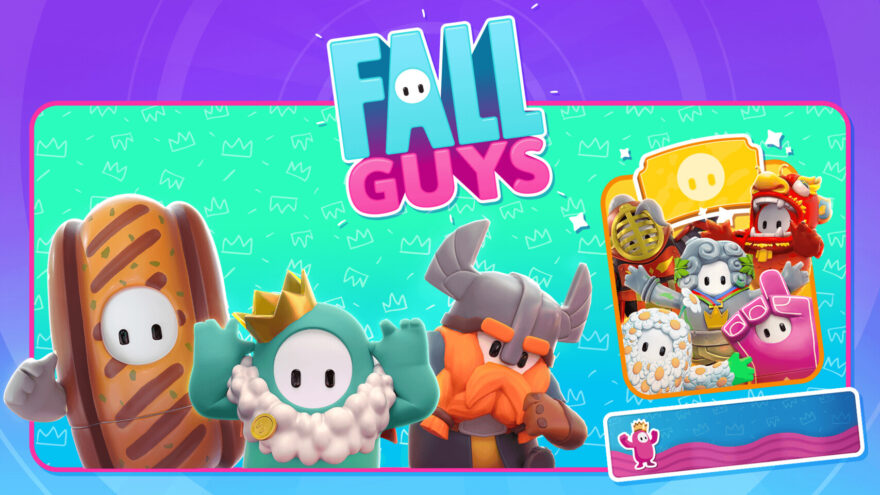 UM, SEASON 1…?
With so many new players soon to be invited into the Blunderdome, our June launch will kick off with a brand new season to make it a proper welcoming celebration! Get ready to step into a giant arena to compete in the Free for All.
Alongside new levels, costumes and ever-evolving gameplay, cross-platform play and cross-progression means new challengers, new friends and new squadmates. Keep a lookout for a whole host of details as we get closer to June 21.
AND A SEASON PASS?
Beginning with the new, improved, spectacular Season 1, the Season Pass is a supercharged version of our free progression path that can be purchased with Show-Bucks, our new in-game currency. The Season Pass grants you the ability to earn new costumes and other unlockables. And remember – all Legacy Pack recipients will receive the first Season Pass free of charge!
There will be 100 levels to unlock in the Season Pass at launch, alongside the ability to unlock the next Season Pass if you max out the current one! For anyone who doesn't pick up a Season Pass, there will continue to be a free progression path available to everyone, and Kudos will carry over from the previous version for all players.
PRE-REGISTER FOR EXCLUSIVE REWARDS!
Goodies. You want 'em, we got 'em. Head over to our pre-registration page today and sign up for more information on the upcoming Free for All launch to unlock a stack of rewards. How many goodies get unlocked depends on how many people sign up, so make sure to tell all your friends and help us unlock a new nameplate, bonus kudos, the burger pattern, the muscleman emote and the Melonhead costume!
If you have pre-registered, you're registered to be awarded any of the unlocked reward milestones! All unlocked milestone rewards will be auto-granted to the Epic Account you used to pre-register (unlocked milestone rewards will be awarded to players by 11:59 PM UTC on June 27th, 2022). Get your friends to pre-register, we can reach the milestones together!
Announcement Video