Fallout 4 Mod Does What Really Matters – Adds More Realistic Cats
---
---
---
Peter Donnell / 7 years ago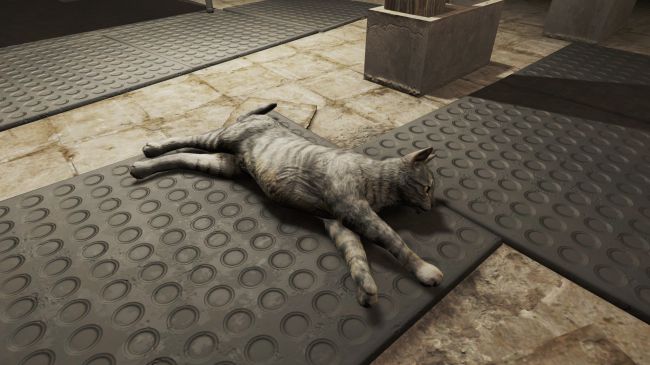 We love modding our games, especially Bethesda games, which seem to spark a lot of creativity in the modding community. From 4K ultra-HD super enhanced rain drops, to a range of sexy clothing, it seems Fallout 4 has got it all. However, one modder has now fixed the one big problem so few of us ever bothered to notice; the cats!
Tired of seeing so many cats killed in the crossfire, one modder has buffed their stats. It's a simple mod, but one that is sure to please the cat lovers out there. Previously, the cats stats were reading zero for perception, agility and luck, which is about as inaccurate as you could get for simulating a cat. The mod tweaks these stats and also changes a few behaviours of the cats.
"So I'm a cat person.  I like dogs, too, but at heart I like cats more.  And so discovering that Bethesda put cats into FO4 made me smile. Until, at least, my first supermutant assault on Abernathy Farm, when their cat immediately became freaking cannon fodder.  So I took a look at the race definition for cats, and found some room for improvement.  In vanilla FO4, cats are basically slow moving targets, too stupid to get to cover when the shooting starts, and very likely to get killed right away.  This should change that." – Greslin
Now when any shooting starts, the cats will respond by running away at the sign of danger, they also heal faster and have a greater health pool, most likely as a workaround for not being able to add nine lives. The mod also now prevents cats from opening doors, not sure why, but it does, and from walking on roads (not that there are any cars around).
Perception: 8  (Vanilla: 0)  – because cats are usually VERY good at picking up on changes to their environment
Agility: 10  (Vanilla: 0)  – because cats are basically the very definition of "agile"
Luck: 10  (Vanilla: 0)  – because, well, they're cats
Health: 50  (Vanilla: 25)  – a little insurance
Heal Rate: 10  (Vanilla: 0)  – a little more insurance
Personally, I think this may spark more interest in the feline popular of Fallout 4, who knows what other mods can be applied to them!
you can download More Realistic Cats at Nexus Mods.