Fan Backlash Causes Wargaming to Partially Honour Humble Bundle Deal
---
---
---
Samuel Wan / 6 years ago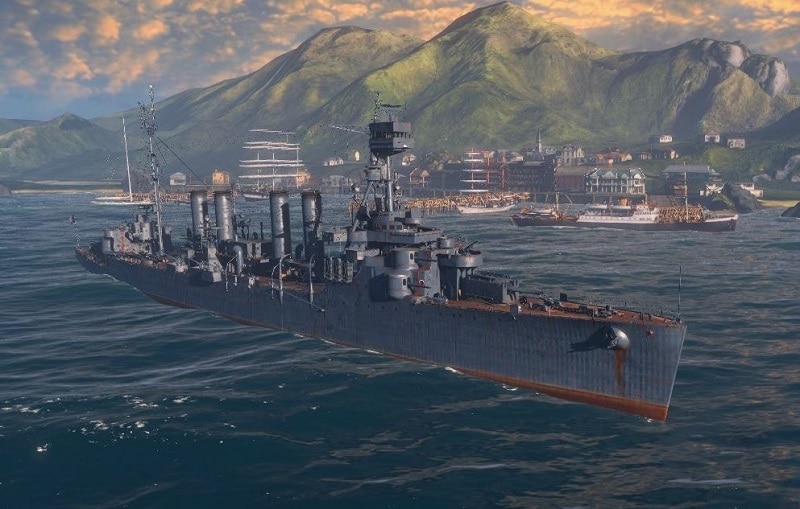 After facing severe fan anger over their handling of the Humble Bundle deal, Wargaming has changed their tune. After deciding not to honour the original Humble Bundle due to mixed messaging, developers have announced that those who purchased the Humble Bundle will be able to regain their beloved Murmansk. However, the rest of the bundle will not be credited to customers.
Today Wargaming released a statement on their change in tune. Anyone who purchased the E3 Humble Bundle will be credited the premium ship Murmansk permanently through the open beta and beyond. However, the 1000 gold doubloons/5 inventory slots still won't be credited to accounts so Wargaming is still only partially honouring the deal. The relevant parts of the statement are as follows:
With the World of Warships Open Beta merely days away, we want to make sure your first experience with our latest game is a great one: those of you who purchased and redeemed the Humble Bundle E3 Digital Ticket codes for World of Warships will be credited with the Murmansk shortly.
This ship will remain on your account through the remainder of Closed Beta, into Open Beta, and through to release. To be clear, players will receive only the Tier V Russian Murmansk if they purchased the Humble Bundle E3 Digital Ticket to keep permanently.<
As the now 32 page thread and the reddit post show, while fans are happy that they are getting the Murmansk back, they aren't satisfied that Wargaming has done enough. Many are clamoring for Wargaming to fulfill the terms of the entire deal and that failure to fulfill all the terms means Wargaming is still regening on the deal. To some fans, only PC gamers are shafted so frequently with raw deals that would be unacceptable in other parts of the economy. Others though, are satisfied with getting the Murmansk as that amounts 75% of the total value of the Humble Bundle.
Hopefully Wargaming has learned its lesson from this debacle and won't this mistake. It is important for developers and others in the PC gaming industry to be able to keep their commitments and be clear about their messaging. Failure to do so can result in fan backlash and a lost of trust that is not easily regained. We will continue to follow the story and update you on any developments if they occur.