Fan-Made Bloodborne PS1 Demake to Release in January!
---
---
---
Mike Sanders / 2 years ago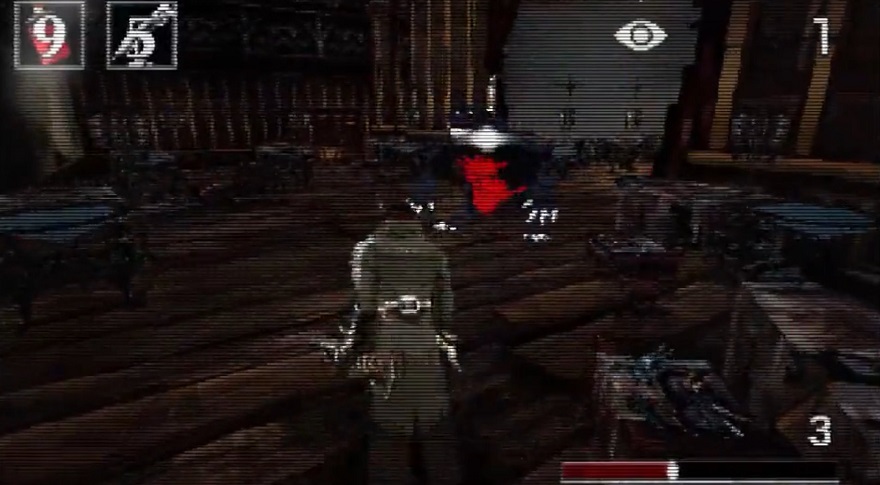 Will Bloodborne ever be released for PC? While representing arguably one of the most requested ports, the bad news is that we still don't seem to have a firm answer to that question. I mean, yes, it probably will happen at some point. In fact, the most recent best information on the subject suggests that following a PS5 remaster next year, the PC version will finally arrive around 6 months after. However, for those of you who keep up to date with the Bloodborne news, you might have been aware of a fan project that was looking to 'demake' the game into a playable PS1 experience.
Well, following an official Twitter post, it has now been confirmed that not only is work on the demake wrapping up, but better still, it's going to be available to download this January!
Bloodborne PS1 Demake
The project has been in development for a number of years now. The creators (Lilith Walther and Corwyn Prichard), however, really kicked things into a new gear ever since the latter part of last year. Likely in a 'are we actually going to get this done?' sort of push. And all, it should be noted, while the C&D Sword of Damocles hung over their heads. – With the project finally being near completion, however, the truly excellent news is that they have announced that they plan to release the final game publically, and better still, it will be out on January 31st.
Yep, while the PC port might still be in the vapor, the PS1 demake will be arriving within the next couple of months! With the use of an emulator, you will be able to play this from start to finish (and probably die a lot in the process).
#BloodbornePSX: Releasing on 1/31/2022. Happy Halloween 🎃

Incredible trailer music by @TheNobleDemon

Thank you everyone for the support these past 10 months. Just a little bit longer 😉 pic.twitter.com/1YQJT2HaMp

— 🪄🦇 Lilith 🎃 (ps1 female) 🏳️‍⚧️ BLM ACAB (@b0tster) October 31, 2021
What Do We Think?
The work that has gone into making this PS1 port has been truly stunning. In fact, this might arguably represent one of the most ironically unpolished demakes we've ever seen. – More so in the fact that this has seemingly been done by just two people! Therefore, if you do want to keep up with the latest news regarding this project, you can check out their official Twitter page via the link here!
Let's just hope that Father Gascoigne is easier on the PS1 (I doubt it!).
What do you think? – Let us know in the comments!