Far Cry 6 Get A New & Huge Update Introducing NG+ – Time to Play Again?
---
---
---
Mike Sanders / 4 months ago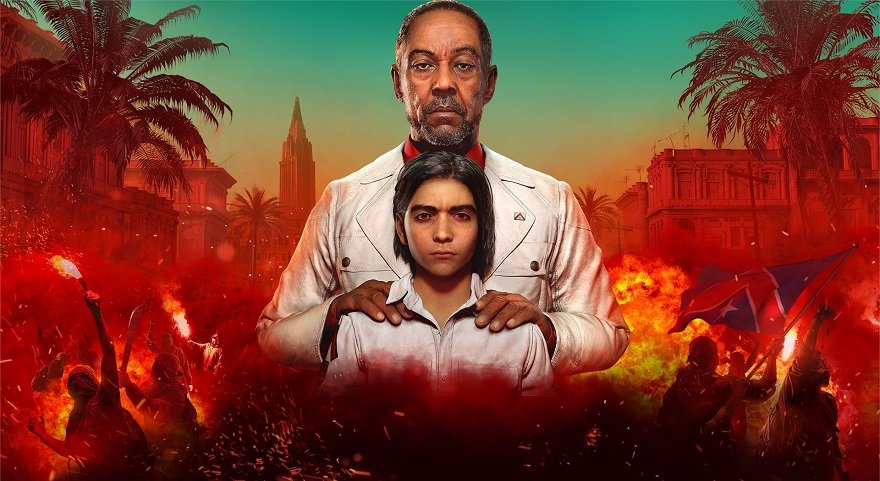 Given that it has been well over a year since the initial release of Far Cry 6, I honestly thought that Ubisoft (in terms of major content updates and patches) was probably long done with the title by this point. – Then again, they did just recently release a 'Game of the Year' edition of it (despite, somewhat amusing, the fact that it never actually won any notable GOTY awards).
Following a report via DSOGaming, however, Far Cry 6 has just seen the release of its latest major update. Coming in at around 26GB, while it's certainly big, it does seem to be adding a lot of fresh incentive for people to consider making a return!
Far Cry 6 – Update 6
The overall key emphasis of this latest update does largely lend itself (as above) to attempting to tempt people back, specifically the completionists, with the option of now undertaking not just an NG+ campaign, but also the ability to track their overall progress for those clearly intent on achieving the 100% goals in this title.
New Game +
New Game + has been added to the game and allows players to play through the Far Cry 6 campaign again with most of their equipment. Players can start NG+ from the main menu if they have a save that has completed the main campaign as their last played save. If there are several saves that have completed the campaign, NG+ will choose the most recently used one. New Game+ requires an empty save slot.
With New Game+:
Character selection
Select Difficulty
Full world reset

Mission progression
Treasure Hunts, Races, Military Installations
Los Banditos Operations and Rewards
World Map Fog of War
Intel
Hideouts

Equipment retention

After finishing "The Lucky One" you will find the Veteran's Stash at Clara's Camp
Base weapons, Weapon Attachments, Weapon Skins
Supremo Backpacks Variety and their Upgraded versions + Supremo Mods
Fishing Rods and Upgrades
Access Collectibles

Yaran Contraband
Roosters
USB Songs
Hidden Histories

Any DLC/Store Amigos
Rides unlock after "Fuel the Revolution"

All Hero Ride Vehicles
Hero Vehicle upgrades
Vehicle interior and exterior colors
Vehicle Rims & Horns
Vehicle Pickups

After Escaping Isla Santuario with Clara:

Black Market, Ubisoft Club and Store Items

Unlock after the applicable missions:
Juan of the Kind

Rifle Soft Target Rounds (Ammo)
Rifle Armor Piercing Rounds (Ammo)

Fire and Fury

Hazmat Mask MRK 1 (Gear)
Fuego Gloves (Gear)

Missions to get Amigos – Ability, Perk, Progressions
Base camp unlocks: Player Base Progress/Rewards
Things that do not transfer or unlock automatically when you start a NG+
Currencies: Uranium, Pesos, Moneda
Inventory (non transferable but players can regain)
Resolver Materials, Camp Resources, Tradables, Others (e.g. Spray Cans, Spec Ops Keys, Los Bandidos Recruits)
Collectibles
Charada Symbols
Completionist Aid
The Completionist Aid is a new UI feature that allows players to easily track their progress towards the mastery of Far Cry 6. When opening the world map in-game, players will find a new widget that shows the progression of activities for each region.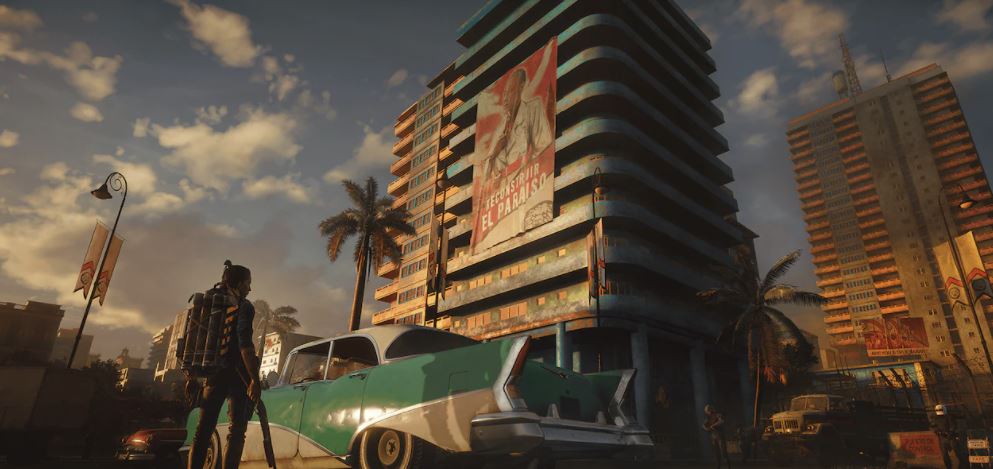 What Do We Think?
Based on the overall nature of the update, I have to admit to being a little confused as to how this could possibly require a 26GB download. Then again, rather than adding to the overall game storage size, I suspect that this is mostly existing data getting overwritten to add these NG+ features. So, in other words, I don't think the size of the game will increase by much if anything at all. And this is possibly just as well for those of you with the PS4 version given that the file size on that platform was circa 75GB.
What do you think though? Will a NG+ and completionist features tempt you back to play some more Far Cry 6? – Let us know in the comments!