Far Cry 6 PC Requirements Announced!
---
---
---
Mike Sanders / 10 months ago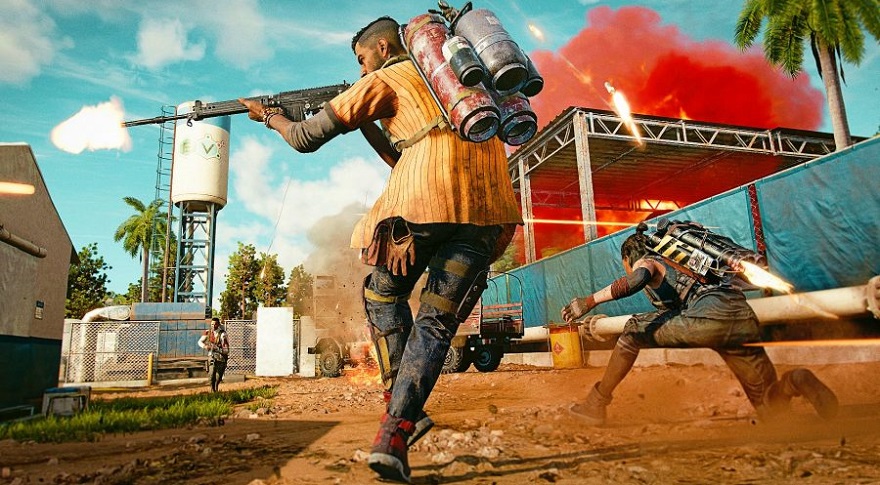 I have to admit that I was more than a little disappointed with the more recent entries in the Far Cry franchise. Don't get me wrong, they were not terrible. It seemed that after striking gold with Far Cry 3 and Blood Dragon everything since has been alright, but not exactly mindblowing. However, with Far Cry 6 on the way, I daresay that many people have high hopes that this will help get the franchise back onto its winning formula.
With the series having something of a well-deserved reputation for putting PCs through their paces, however, you might be wondering if your system is going to be good enough to handle Far Cry 6. Well, with the official announcement of the PC requirements, now you can find out!
Far Cry 6 – PC Requirements
So, can your PC run it? Well, the good news is that when ray tracing is taken out of the equation, the system requirements for Far Cry 6 are surprisingly benign. In fact, the minimum requirements are exceptionally low for an apparently smooth 1080p resolution gaming performance from a brand new AAA gaming title. In fact, for the vast majority of relatively modern PCs (built within the last 2-3 years), even 1440p Ultra shouldn't pose too much of a problem.
Admittedly though, and as noted above, you are going to require some fairly beefy hardware should you be looking at going down the ray tracing road. Albeit, we daresay that compromises can and will be found within the settings. And don't forget that Far Cry titles usually come with a built-in benchmarking tool.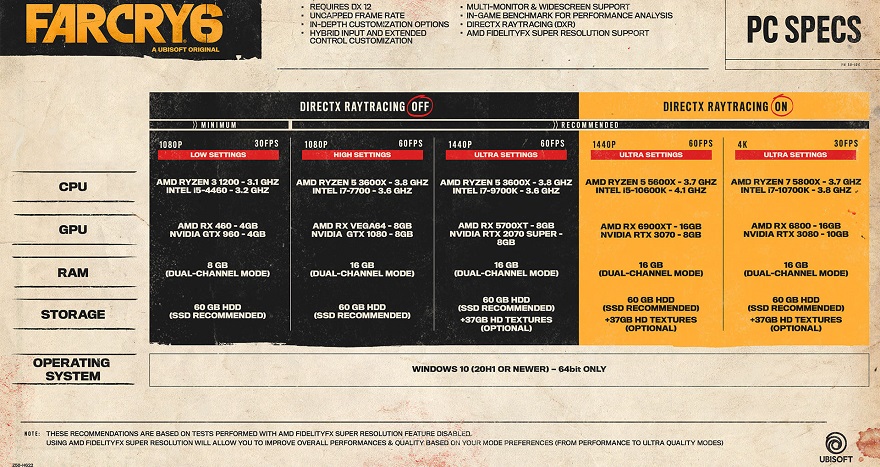 When Is It Out?
Far Cry 6 will be released for PC, PS4, PS5, Xbox One, and Xbox Series X/S on October 7th. So, if you want to learn more about the game, or who knows, maybe place your pre-order, you can check out its official website via the link here!
What do you think? Are you looking forward to this new entry in the Far Cry franchise? Which has been your favourite so far? – Let us know in the comments!