Fast Tracking Every Vehicle In GTA Online Costs $4,500
---
---
---
Mike Sanders / 4 years ago
Fast Tracking Every Vehicle In GTA Online Costs $4,500
Despite the game being more than a few years old now, GTA V has consistently remained in the top 10 in the charts and that is in no small part due to the excellent multiplayer mode. GTA Online is a brilliant expansion of the base game and with the massive amount of updates and things to do, it still remains remarkably fresh.
One of the key factors in the game is, of course, building your car/vehicle collection. While this can be ground through the game, it is a long process. Well, in a report via PCGamesN, it's been found that you can pay to fast-track every vehicle to your garage. It will, however, cost you around $4,500.
People Pay Too!
While we're not aware of people actually spending this amount to max out their garage, it's pretty clear that the in-game currency sells very well. A quick check in your local gaming store will likely find a number of 'Shark' cards adding money to your account. Despite that though, $4,500 is still probably more than you were expecting.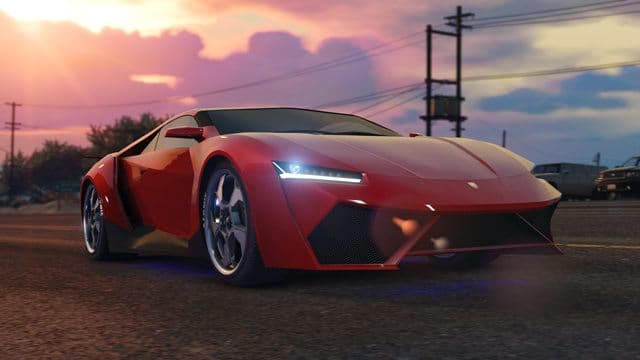 Just One More Car!
Expanding your garage and unlocking nicer apartments is the major driving factor in the online mode. I wouldn't say that it's all 'pay-to-win', but having a tonne of money sure takes the sting out of being poor!
Despite that though, with a few good friends, progressing in GTA Online is a (mostly) pleasant experience. If you do want to get there quickly though, in terms of cars, you at least know how much you've got to pump into it.
What do you think? Are you a fan of GTA V? Do you still play it online? – Let us know in the comments!