Fierce PC Witch Doctor GTX 1070 Water Cooled Gaming PC Review
---
---
---
Peter Donnell / 4 years ago
A Closer Look
---
My jaw was on the floor from the moment I unboxed this system. I hadn't actually seen it before it arrived, not even in pictures. The front panel decor is really something, and adding unique features like this is something that's going to appeal to a lot of Fierce PC's customers. There are other designs available too, or you can opt to keep the panel stock. The chassis is the Gamemax Draco, which comes fitted out with RGB fans in the front and back, tempered glass on the front and left side, and a PSU shroud. Overall, it's a great looking chassis.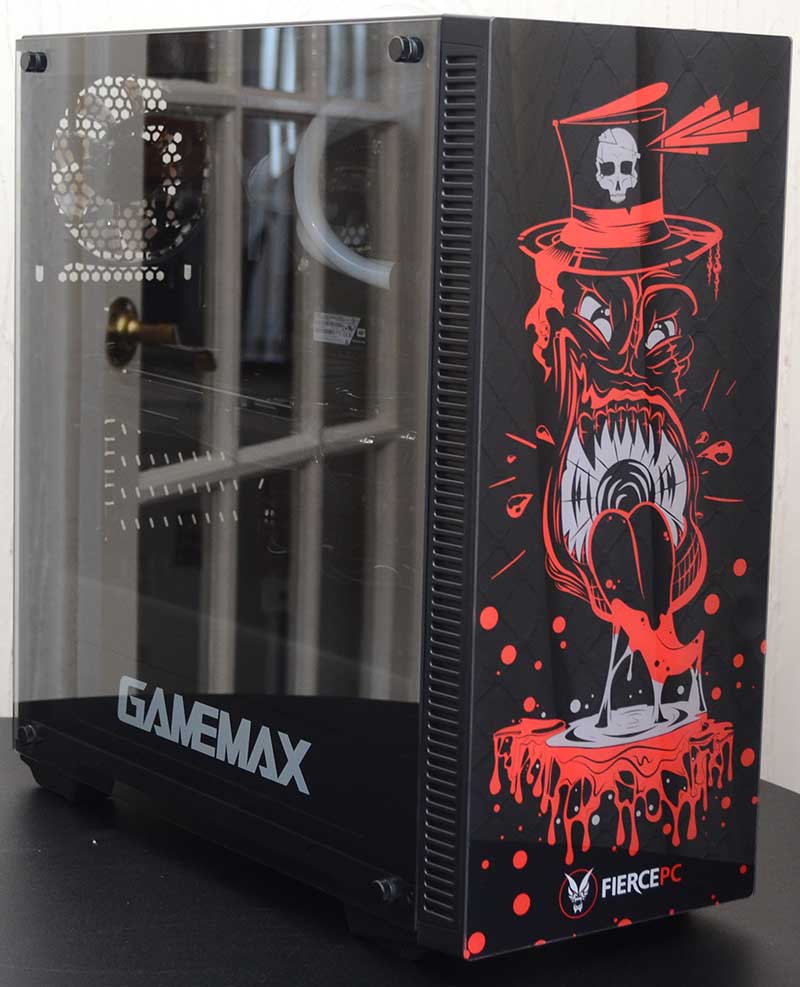 There's a solid black panel on the right side, nothing too fancy, but it's functional.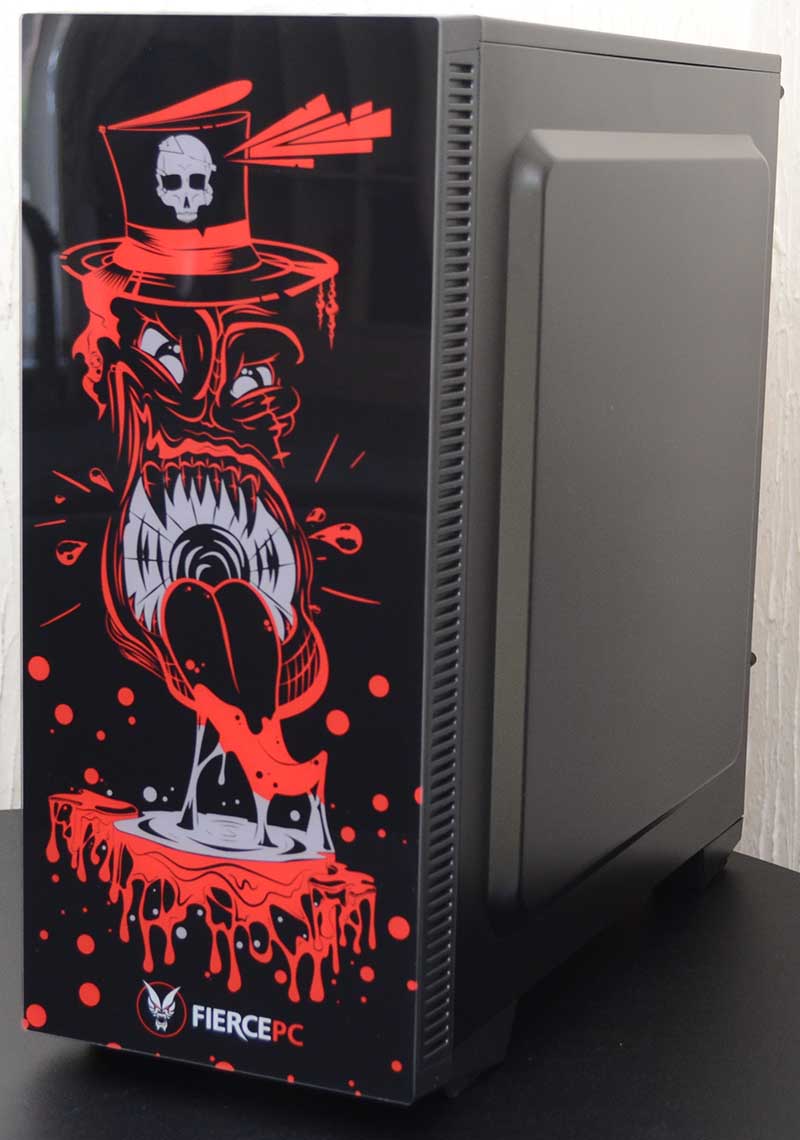 I/O is decent enough, with 2 x USB 3.0, HD audio, and power controls up front.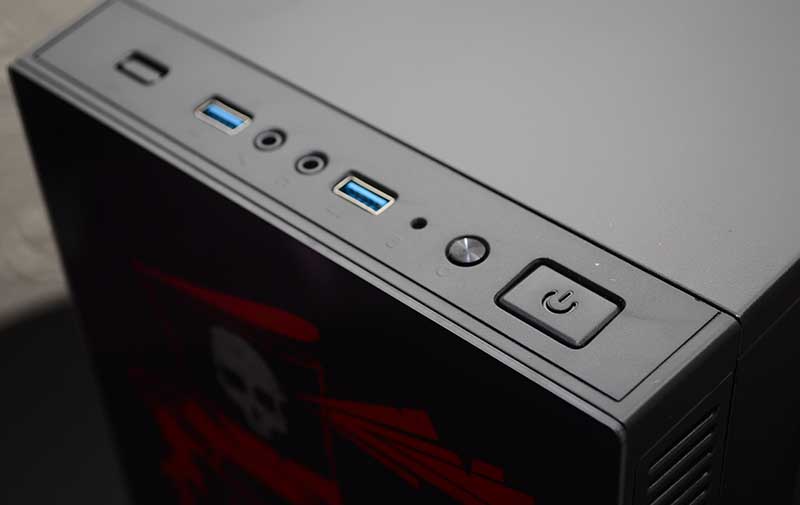 Take off the side panel!
Right, now that we're able to see inside, you can tell a lot of love and care has gone into the build. Cable routing is perfect, with virtually no excess cable trail on show. What cables you can see are wrapped tight, braided, and even have cable combs on them to keep them looking tidy.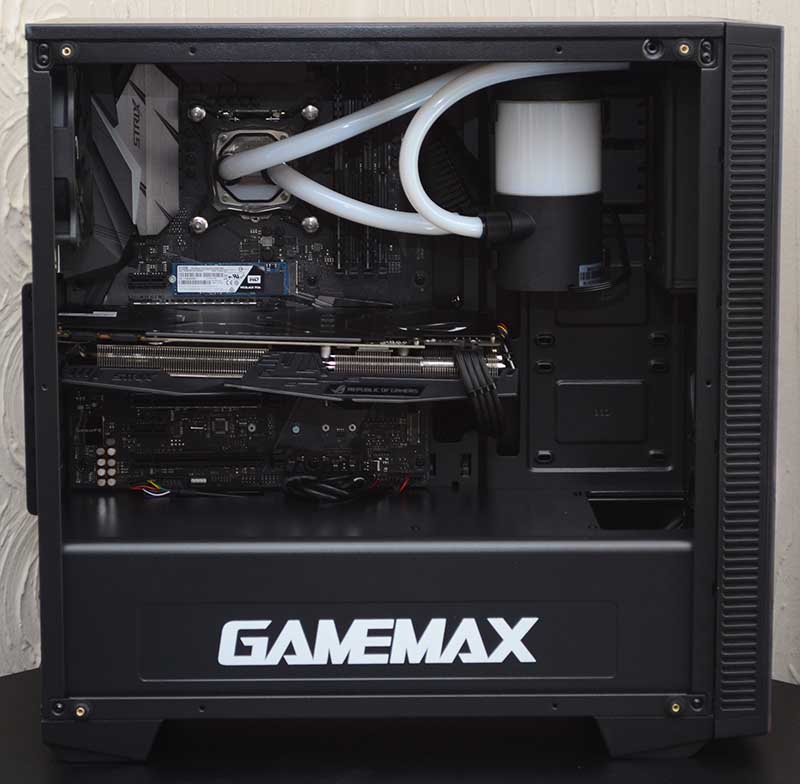 The ASUS GeForce GTX 1070 8GB is a very powerful graphics card, and for those gaming at 60+ frame rates, or 1440p it'll be more than up to the job. It's a pretty reliable card for 4K and VR gaming too if required.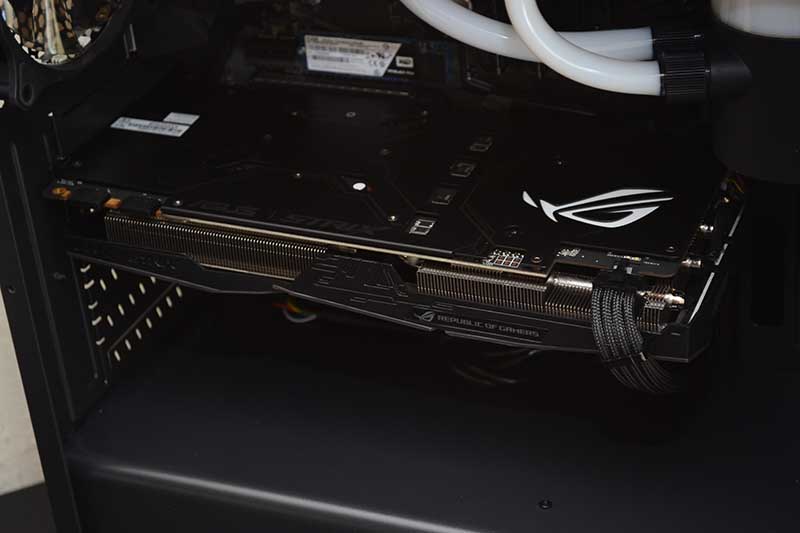 Water Cooled CPU
The custom cooling loop is pre-built and pre-installed. It comes filled with a Mayhems fluid of your choosing, and Fierce PC has a nice range of pick from on their website. It's all hooked up through a nice reservoir/pump to a 120mm radiator on the front. Of course, by taking cool air from the front of the chassis, you'll get much better cooling performance.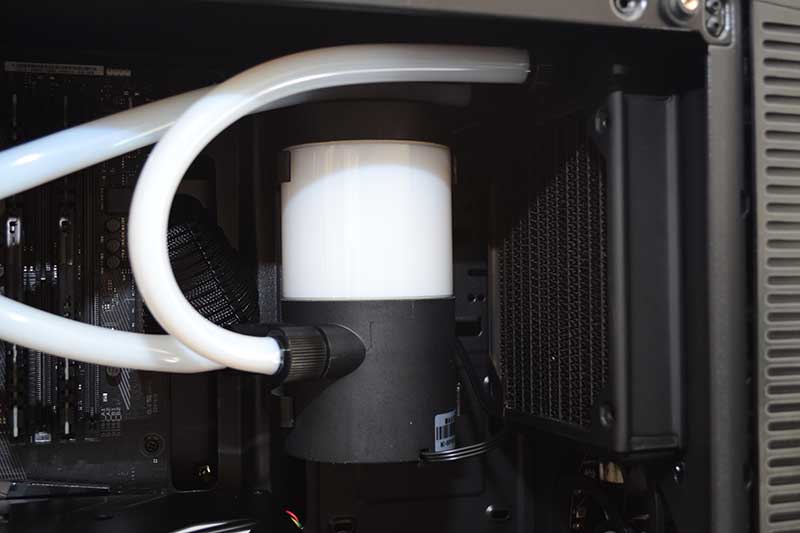 The block looks great too, with a clear top so you can see the liquid flow. It's all a nice match up for the STRIX X270 motherboard too. It's a blend of black, white and silver that compliments the other components very well.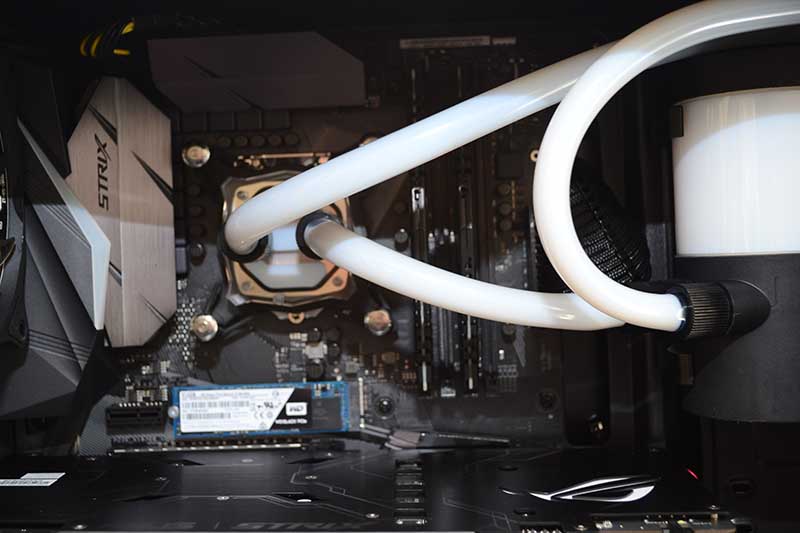 Tucked away on the motherboard, you'll find a WD Black 512GB M.2 NMVe SSD. That's going to mean blazing fast loading times for your OS and games. There's also a 2TB Seagate FireCuda SSHD tucked into the base of the chassis for your mass storage needs too.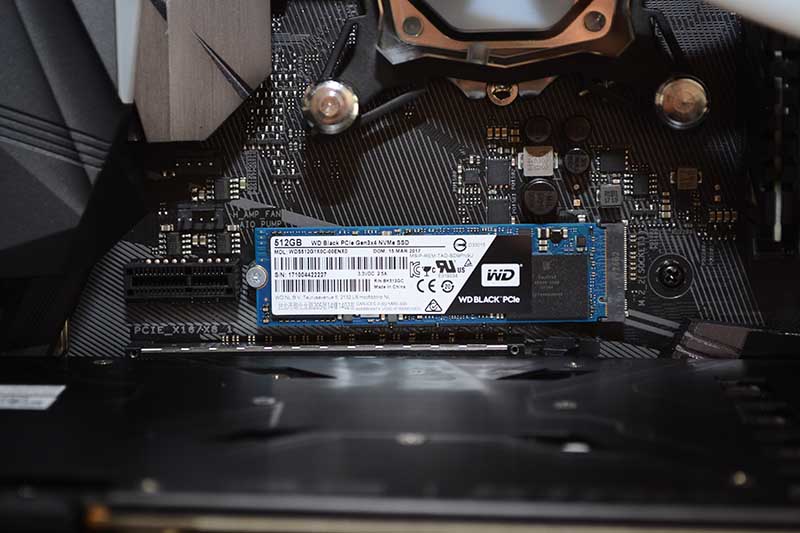 Cable Combs
To keep the build looking neat and tidy, Fierce PC use cable comes on the bigger cables. The end result speaks for its self, and just gives the build that extra polish.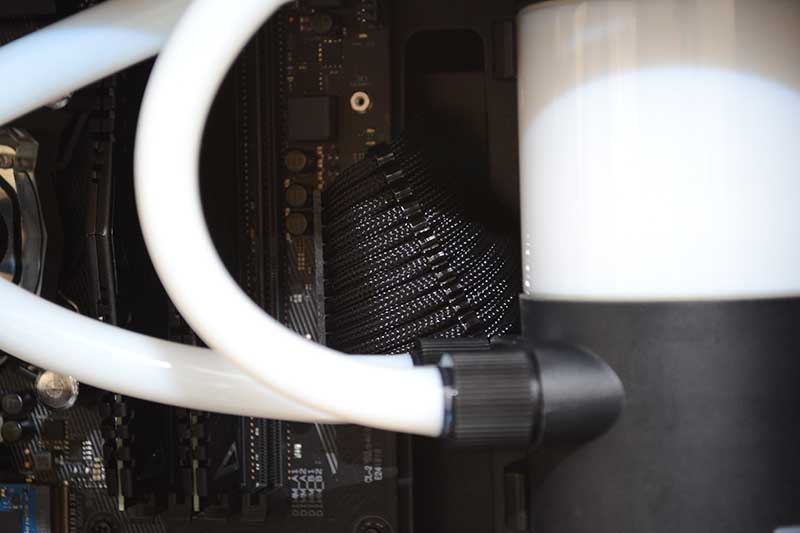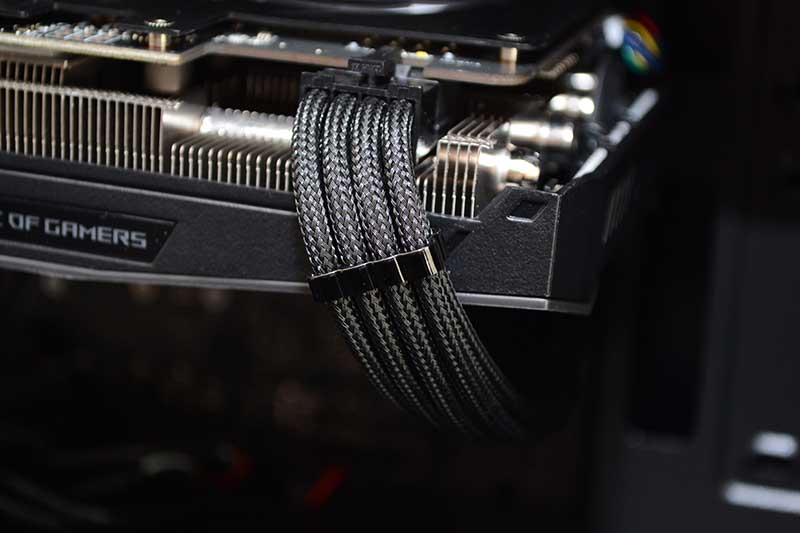 RGB Lighting
When it comes to lighting, there's not much to be said that can't be seen. The GPU and motherboard feature built-in RGB lighting which can easily be customised to your liking. The chassis uses a single RGB fan in the rear and three more in the front panel. All fans are 120mm models. However, they also come with a remote control, allowing you to tweak the colours and effects, or even turn them off entirely.