FiercePC Imperial Lightstorm Gaming PC Review
---
---
---
Mike Sanders / 4 years ago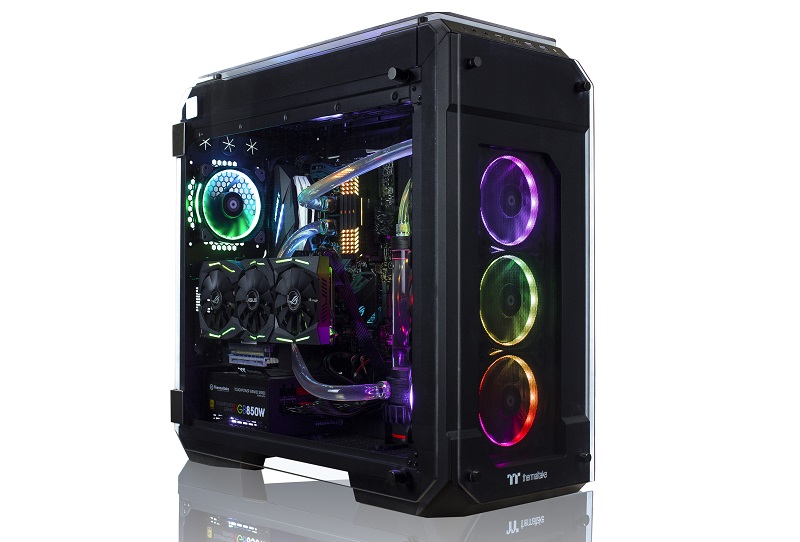 FiercePC Imperial Lightstorm
FiercePC has a very strong reputation within the custom PC building community. As a brand, they place a strong focus on products which are, essentially, some of the best the market has to offer. With this in mind, we take a look at the Imperial Lightstorm. A brand new system design from FiercePC that features a plethora of goodies inside from Thermaltake.
We're honestly not joking either. This system is crammed almost top to toe in Thermaltake cooling products. Many of which we have reviewed previous in one capacity or another and have always been impressed with their performance. In addition, it should be noted that thanks to advancements in TT's technology, all of the cooling and lighting effects are fully controllable by Amazon Alexa. Yes, you can tell Alexa to change the colour and it will work!
To, therefore, see a system build that is so heavily backed by this technology is interesting. It is, however, just the icing on the cake.
With an Intel i7 processor, Nvidia 1080TI and 32GB of Corsair Vengeance RAM, this system is an absolute beast on paper. Better still all of this has been heavily overclocked to give some especially impressive results.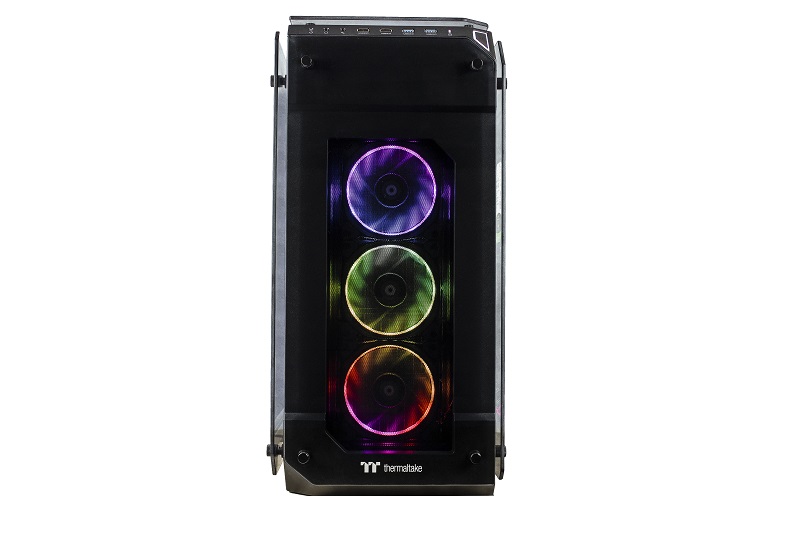 Specifications
Thermaltake View 71 Black Mid Tower Case With Tempered Glass Panels
Thermaltake Riing Plus 12 LED RGB Radiator Fan TT Premium Edition (3 Fan Pack)
Intel Core i7 8700K 3.7GHz (4.7GHz Boost) Hex Core CPU
8700K – 5.0GHz Overclock
Thermaltake Pacific RL360 Custom Loop Cooling
NVIDIA GeForce GTX 1080 Ti 11GB Graphics Card
32GB Corsair Vengeance RGB 3000MHz DDR4 Memory (4 x 8GB)
500GB Samsung 970 EVO M.2 NVME Solid State Drive
500GB Samsung 860 Evo Solid State Drive
2TB SATA3 6Gbps Hard Drive
ASUS ROG MAXIMUS X HERO Intel Z370 Motherboard with Aura Sync RGB
Thermaltake Toughpower Grand RGB 850W 80 Plus Gold Power Supply
Microsoft Windows 10 Home 64 Bit
5 Year Prestige Protect Warranty (Return to Base – 2 Year Parts, 5 Year Labour, Carriage Free for first 6 months)
The official FiercePC Product page can be visited by clicking on the link here!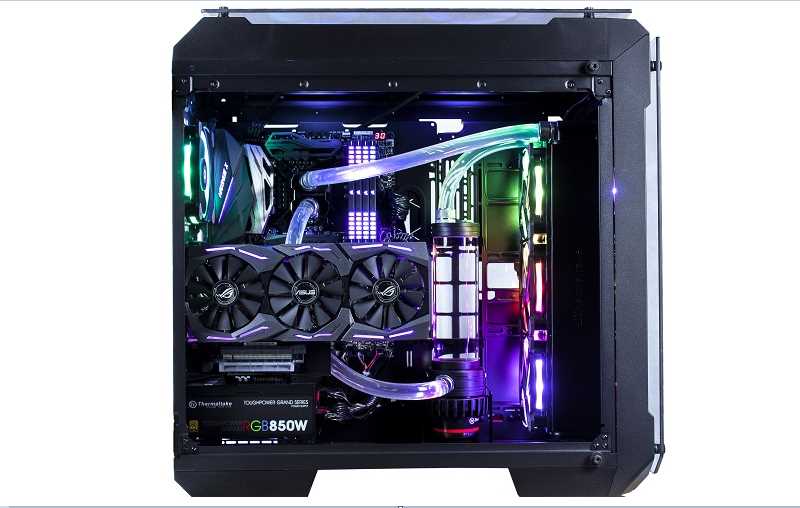 What FiercePC Had To Say
"We know that serious gamers need serious gear, so that's why we've put together this PC using tested, quality high-end components in order to give you the best performance possible, at our best prices. The Imperial Lightstorm is one of our highest power gaming PCs, and thanks to the power of the new Intel Core processors you'll have silky smooth, immersive game-play. Powered by Intel's new Coffee-Lake Core i7 8700K Hex-Core CPU, with a massive 4.8GHz overclock, as well as the NVIDIA GeForce GTX 1080 Ti 11GB Graphics Card and 16GB of Corsair's finest 3000MHz Vengeance LPX memory. A lightning-fast Samsung 970 EVO provides near-instant boots and loading times, whilst another 860 EVO gives more permanent storage for your games. A 2TB SATA3 6Gbps Hard Drive Drive gives a vast amount of file storage for anything else." – FiercePC

Amazon Alexa
As we noted above, one of the major unique features of this PC is that is features a large amount of Thermaltake cooling products as well, of course, as their RGB ToughPower Sync Edition PSU. For more information on the power supply specifically, you can check out our review here.
One of the main key features that Thermaltake has looked to push with their more recent components is the ability to control them using Alexa. Having tried this out myself on the Imperial Lightstorm, I must say I was impressed at just how strong the functionality of it was. Through simply but highly intuitive commands you can fully regulate the lighting through your Amazon Alexa. Whether you want individual controls, rotations or solid colours. Simple voice commands are remarkably strong.
While this isn't the first component/s we've seen look to apply this technology, Thermaltake has, without a doubt, set the standard for where this should be!