Films And Their Ratings, Do You Know How They Work?
---
---
---
Shane Blume / 10 years ago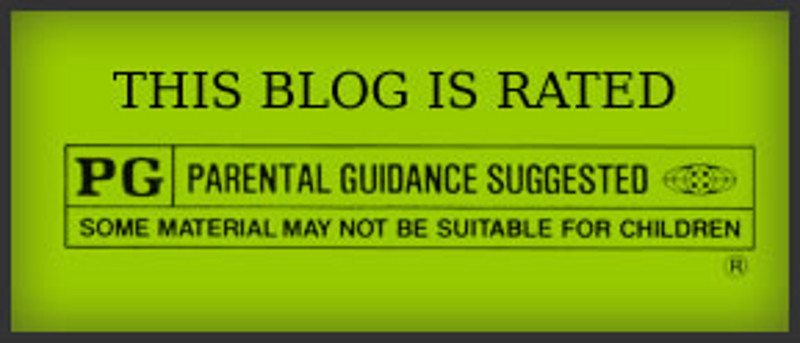 If you watch movies you know that they have a rating system, though you probably don't know much about the system and how it works. Television shows and movies get rated by a group called MPAA, Motion Picture Association of America. MPAA is a United States based organization.
MPAA released their current version of the rating system in 1968, though it did not have PG-13 as a rating until 1984. The current ratings are:
G: General Audiences – All ages admitted, Nothing that would offend parents for viewing by children.
PG: Parental Guidance Suggested – Parents urged to give "parental Guidance" May contain some material parents might not like for their young children.
PG13: Parents Strongly Cautioned – Parents are urged to be cautious. Some material may be inappropriate for pre-teenagers.
R: Restricted – Contains some adult material. Parents are urged to learn more about the film before taking their young children with them.
NC-17: Clearly adult. Children are not admitted.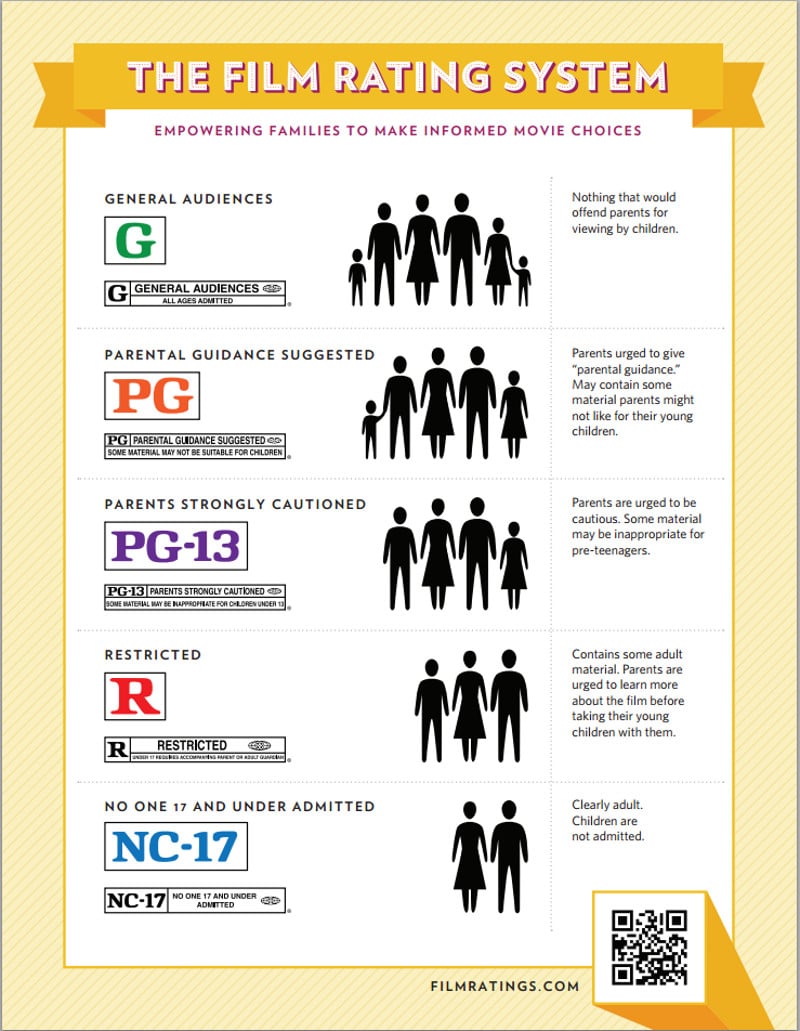 The United Kingdom has their own rating system for films, which is similar to the American version. Their organization is known as British Board of Film Classification or BBFC. With the knowledge provided hopefully everyone will easily be able to make a decision as to what types of films that are going to watch.

Some of you might be aware of the rating system, and how it works, but to others, they might be completely oblivious. I have found over the years that some people pay little to no attention to the things around them.
If we go over each rating, we will notice that depending on your type of parenting depends on if you will allow your children to watch a film. Also, depending on your views and opinions, this could also take into account the different types of films that you may be willing to watch.
One thing to remember with any film is that unless it is a documentary (docu) it is most likely entirely false! Movies are designed as a source of entertainment, over the years I have noticed how everyone has a different view of entertainment, and movies are a great example of that.
As parents are responsible viewers, it is important that we carefully check what we allow our children to watch, or even watch ourselves. Watching a film can greatly impact our way of thinking, as well as disgust or even horrify us. Personally, there isn't much that I will not watch, though I have seen a ton of disturbing films.
To help you make your own decisions, you can read more about film ratings at www.mpaa.org, as well as find the rating of a film on www.filmratings.com. If you're located in The United Kingdom, you can check out this website http://www.bbfc.co.uk/ which has more information on British ratings.
I hope that this has been informative for you, and helps you to better yourself and your viewing experience. I encourage you to think for yourself and not allow others to influence your decisions on what is appropriate and not appropriate to watch. Yes, some films are disturbing, gruesome and down right WRONG! Some people are able to handle viewing them, while others might share their lunch with everyone around them. The reality of it, is it is a form of entertainment.