Final Fantasy 7 Concept Shows Remake Modded to Classic PS1 Camera
---
---
---
Mike Sanders / 1 year ago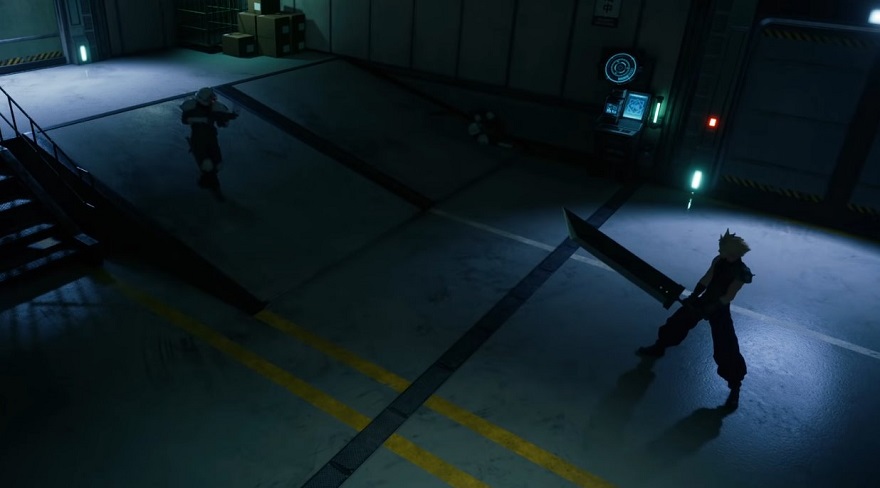 Following the (relatively unexpected) release of Final Fantasy 7 Remake on PC late last year, it was, of course, only a matter of time before the modding community started to take a look at what they could do with the title. While we do, of course, inevitably await the news that someone has created a 'topless Tifa' download, a concept project revealed by YouTube channel 'Final FanTV' is, at least from a classic standpoint, a lot more intriguing (well, for some of you at least).
What have they done? Well, basically, they've changed the opening sequence of the Final Fantasy 7 Remake to effectively make it more representative of the original fixed-camera angles on the original PS1 title. And it might surprise you to learn that, on the whole, it looks absolutely fantastic!

Final Fantasy 7 Modded to Replicate Original Fix Cameras!
The video, which you can check out below, showcases a significant portion of the opening section of the Final Fantasy 7 Remake. While you will (at least in my opinion) have to have played it to truly appreciate what they have done here, with the help of a number of side-by-side comparisons, you can see how they've attempted to lock the camera position in order to effectively recreate the exact visuals of the original PS1 release. – And I have to say, against a lot of my initial preconceptions, this has worked amazingly well. So well, in fact, that I'm mildly surprised Square Enix never considered this in the first place.
Concept – But Not Created
The only moderate downside is that the video showcased here is merely a concept. As the creator goes on to explain (at the end of the video), they ultimately do not feel they possess the talent (or time) necessary to flesh this out into a full-blown modding experience. – On the plus side though, with this concept showing that this fixed camera position can work, the creator has freely put this forward for other people to attempt to pick it up and run!
And if this is just a concept (and an amazing one at that!), I can't wait to see what the modding community can do with this in a more full-blown experience!
What do you think? – Let us know in the comments!