Firefox 55 Massively Boosts Performance in Multi-tab Browsing
---
---
---
Mike Sanders / 6 years ago
When Firefox launched in 2002, people loved it. Back in the days where dial-up was as common as broadband, the light weight and easy to use browser gained a lot of fans. Sadly in recent years, the product has been lagging behind its competitors, however, things might be about to change with the release of Firefox 55 addressing some of the issues many have with other browsers.
Firefox 55 – Making the case to change your browser
There is a lot of coincidence regarding this article and myself. If I had come across this announcement via NextPowerUp a month ago, I'm sure I would have written it very differently, but I am a convert.
This time last month I was happily using Google Chrome. I loved the browser, it was easy to use, pretty quick and never had any problem running a website as intended. Then, one day I noticed that my pretty decent PC was getting a little laggy. The horror of this sent me into a panic. Was it a hardware failure? Was all my RAM working? Did I have a virus?
The reason for the slowdown amazed me, it was Google Chrome.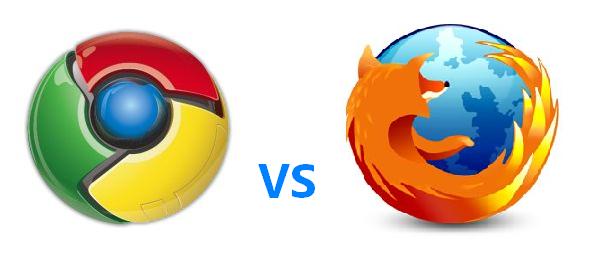 Incredibly, Google Chrome was consuming over 60% of my memory. I only had about 3-4 tabs open and in truth, I wasn't browsing anything unusual. I think one was Facebook, the other YouTube, pretty standard stuff.
The revelation led me to a rather stark conclusion. Google Chrome might be good, but it runs requiring almost the same level of resources as a game!
Upon considering a browser to move to, I decided to give Firefox another go and haven't looked back since. It isn't perfect, but at the very worst, I've only ever seen it want about 25% of my memory.
Why should you consider switching to Firefox 55?
The new version of Firefox 55 has significantly reduced the memory grab needed to run multiple tabs in a browser. Let's be frank here, I'm currently running 6 tabs just while writing this. We all regularly and frequently multi-tab browse now, therefore doesn't it make sense to use an efficient program?
The statistics for the new version of Firefox, provided by ONMSFT, make for some impressive reading.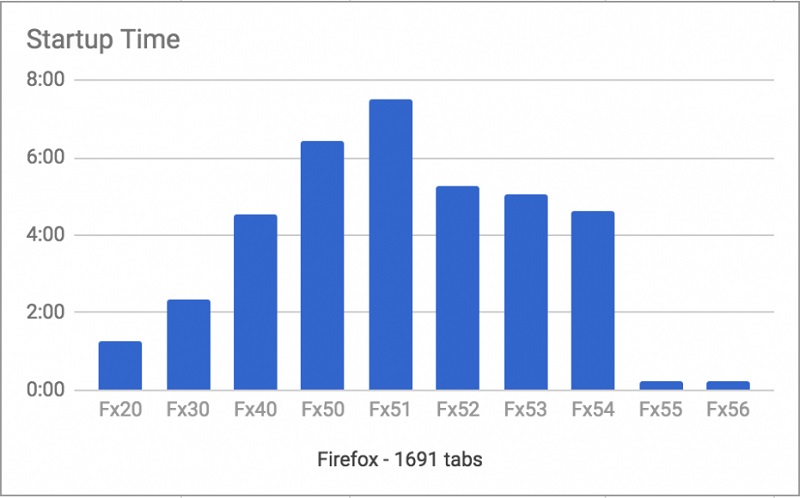 Based on tests of 1691 simultaneously open tabs, you can initially see how Firefox 55 is one of the best versions since 20.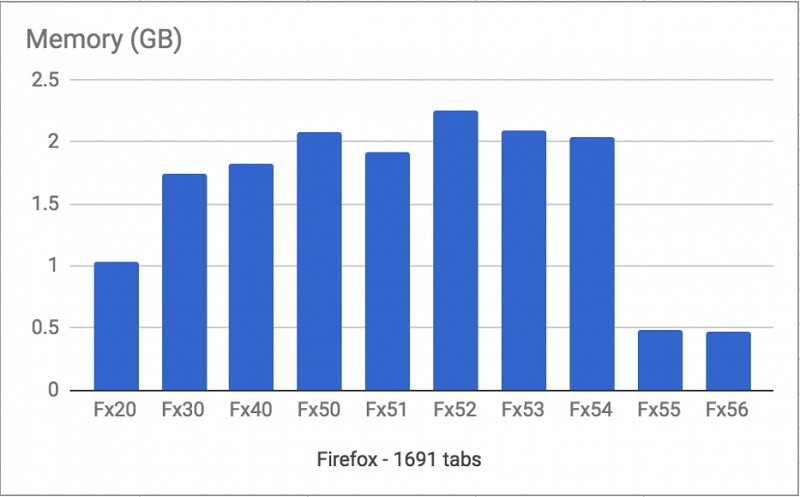 Similarly, based on 1691 tabs, the memory usage is less than a quarter of what it was in previous versions.
Now, I'm not going to lie to you and pretend that Firefox is better, it simply isn't. However, if you're looking for something that is massively less resource greedy and runs just as well, you might want to consider the swap.
With myself recently changing, a little eTeknix office survey shows that I'm not the only one making the move. Even our senior editor is considering the switch to Firefox. This was after finding yesterday his Chrome browser was using 10gb of memory.
The current figured for Firefox show a 6% usage figure. Chrome dominates with over 50%. I fully expect Firefox 55 to push that figure above 15% before the end of the year and maybe even go as high as 20%. It would be nice to see the plucky underdog (or fox) get back to where they were.