First AMD Ryzen Zen CPU Review Leaks
---
---
---
Samuel Wan / 6 years ago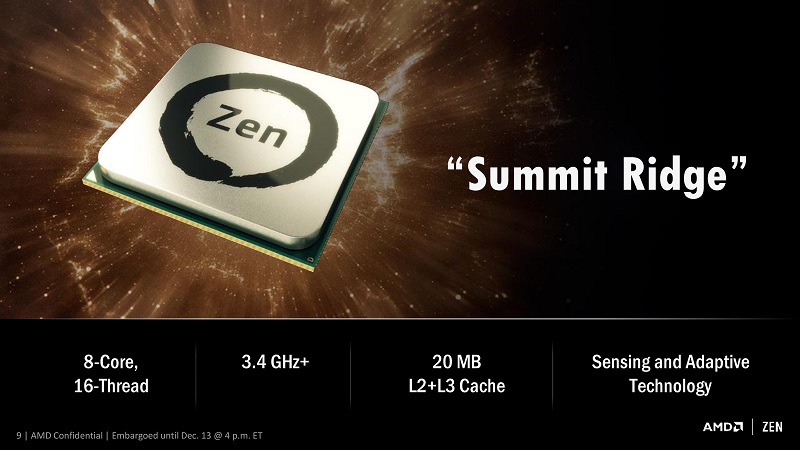 This past year has seen many NDAs being breached. Just a short while ago, Intel had various reviews for their new Kaby Lake i7 7700K pop up before release. Now it's AMD's turn to face the same treatment with their new Zen Ryzen CPU. Ahead of the launch next year, the first review we've seen yet has popped up online. A full review of a Ryzen engineering sample was published by CPCHardware, a French publication.
The processor being tested is the AMD 2D3151A2M88E. It's clocked at 3.15 GHz base, 3.3 GHz all core boost and 3.5 GHz for the single core boost. I expect this will be higher for retail samples as Lisa Su has promised 3.4 GHz+. While this chip won't be representative of final performance, the IPC gains and numbers are still highly relevant.

First up we have the render benchmarks. Being multi-threaded and highly demanding, these tests tend to eke out a CPUs true performance. Across a wide range of renders, Ryzen manages to hold it own, coming in between the i7 6800K (hexa core) and 6900K (octa core). Given the lower clock speed compared to retail Ryzen, falling behind the 6900K is expected. Compared to the FX 8370, its a whopping 60% improvement.

Moving onto gaming benchmarks, the Ryzen manages to outpace the FX 8370 by about 32% and come out on par with the i5 6600. Once you consider that gaming is still highly single thread dependent and the low clocks for Ryzen, the results are self-explanatory. In fact, matching the Skylake based CPU is pretty good as it shows how well AMD has done in terms of IPC improvement. Once you normalize for cores and clockspeeds, the IPC increase looks to about 35% overall which is a massive jump.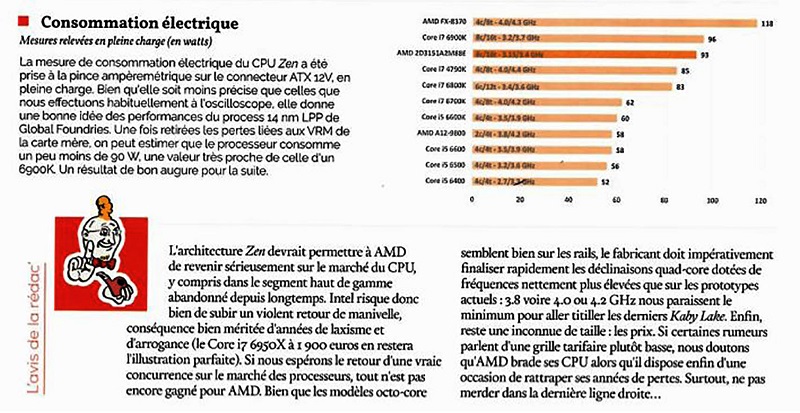 Wrapping things up, we have power consumption which is more good news for AMD. Despite offering a massive leap in performance, Ryzen only draws 96W, about 20 less than the FX 8370 and on par with the i7 6900K. Due to the efficiency of the new architecture and 14nm process, AMD has dramatically improved their numbers. Hopefully, AMD will be able to push those stock clocks higher and price Ryzen right. I for one welcome the competition it will bring to the CPU market at long last.