First Driverless Electric Car Tested in the UK
---
---
---
Ashley Allen / 4 years ago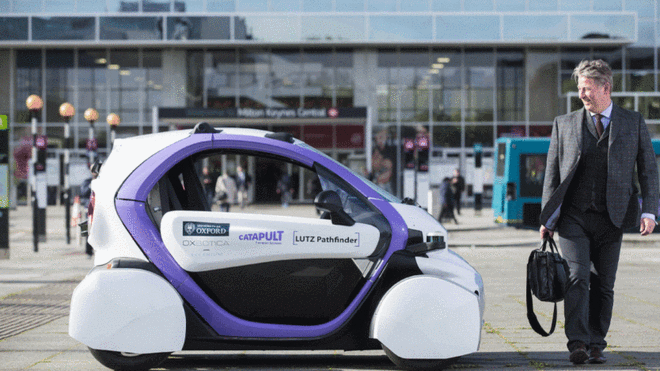 A driverless electric car has been tested on public roads in the UK for the first time. The LUTZ Pathfinder, developed by Catapault Transport Systems, has been trialled in the Buckinghamshire town of Milton Keynes – which is simple to navigate with its modern grid-like road and district structure – on behalf of the UK Automotive Council.
"This public demonstration represents a major milestone for autonomous vehicles in the UK and the culmination of an extensive project involving UK companies and experts," Programme director Neil Fulton told the BBC.
The LUTZ Pathfinder is powered by the Selenium software, which was developed by Oxford University's Oxford Robotics Institute and integrated into the vehicle by Oxford University spinout company Oxbotica. Selenium uses LIDAR and camera system data to navigate autonomously.
"Oxford University's technology will go on to power automated vehicles around the world, and the project will now feed into a much wider programme of autonomous trials across the UK," Fulton added. "Driverless vehicles are coming to Britain, and what we have demonstrated today is a huge step on that journey."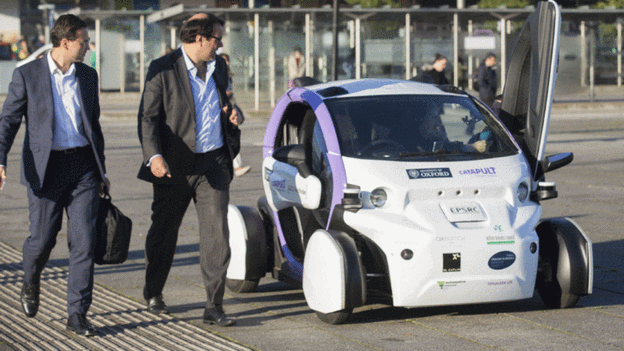 This initial test is part of the UK government's strategy to allow driverless cars on the roads by 2020, with plans to trial such vehicles on motorways next year.
"Today's first public trials of driverless vehicles in our towns is a ground-breaking moment and further evidence that Britain is at the forefront of innovation," Greg Clark MP, Business and Energy Secretary, said. "The global market for autonomous vehicles present huge opportunities for our automotive and technology firms. And the research that underpins the technology and software will have applications way beyond autonomous vehicles."