First Look at Unreal Engine 4 Shadow Moses Remake Meryl Model
---
---
---
Peter Donnell / 7 years ago
It's slow progress and quite an impressive undertaking, but Metal Gear Solid's legendary Shadow Moses is being remade in Unreal Engine 4, that means rich 3D environments, new character models and so much more.
While this is nothing more than a fan-made project, work so far is certainly interesting, showing off some cool scenes and character models, and the latest examples are no exception. This week the project's creator, iRamGamer, released the first look at the new Solid Snake model that compares it to the older version, as well as a first look at the new Meryl in-game model.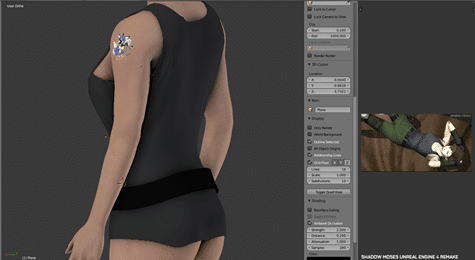 All we can do now is hope that Konami don't pull the plug on this project, as it's already looking like great progress has been made.
check out our previous coverage of Shadow Moses remake here, where you can see some of the cool environment work that has gone into the project so far.
What's you favourite Metal Gear Solid game? Let us know in the comments section below.