Five Nights at Freddy's Becoming a Hollywood Movie
---
---
---
Ashley Allen / 6 years ago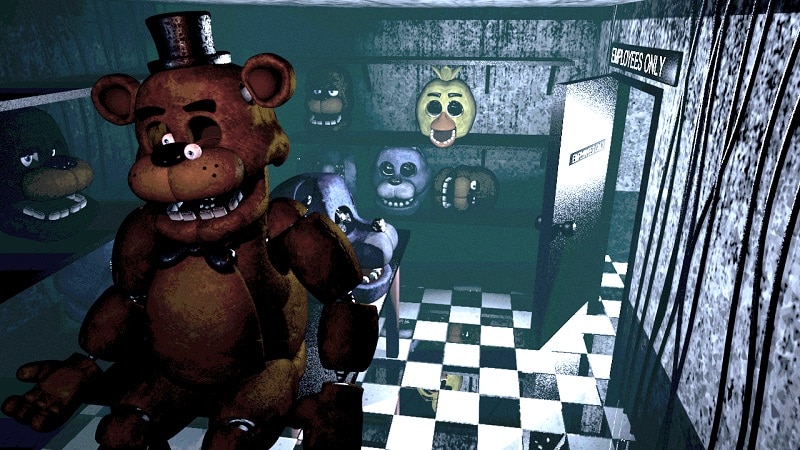 It seems Freddy Fazbear's Pizza is set for the big screen, with the Hollywood Reporter revealing the news that point-and-click survival horror game Five Nights at Freddy's is to be adapted as a major feature film by Warner Bros.
The film will be produced by Roy Lee of Vertigo Entertainment, plus Seth Grahame-Smith and David Katzenberg of KatzSmith Productions, with writers currently being considered. Five Night's at Freddy's creator Scott Cawthon is said to be involved in some capacity.
The producers are quoted as saying:
"We're looking forward to working with Scott to make an insane, terrifying and weirdly adorable movie," said Grahame-Smith.

"The story really lends itself to being a movie and it taps into a largely unexplored niche of horror that a lot of people will be able to relate to," said Cawthon.
The little Indie game that could went from Steam Greenlight to international phenomenon within the space a few months, so it's of little surprise Hollywood has pounced on Five Nights at Freddy's, especially since horror fare is relatively cheap to produce. Those involved will hope that it doesn't languish in development Hell, like fellow game-to-movie adaptations Mass Effect, Assassin's Creed, and Deus Ex.
Source: Kotaku