Flight Sim Labs Accused Of Adding Password Malware in DLC
---
---
---
Mike Sanders / 3 years ago
Flight Sim Labs
*Updated – See below.
I must confess, I am a bit of a fan of flight simulators. The way I pilot jumbo-jets though, trust me, you wouldn't want to be a passenger. The problem that fans such as myself have though is a distinct lack of games. While Microsoft Flight Simulator used to be a semi-regular release, it would appear that they have given up on that. The void, filled by Plane-X, hasn't been quite what I wanted either.
As part of this lack of content, however, comes lack of new planes to fly. One such developer who fills that void is Flight Sim Labs. Specifically creating compatible DLC for flight simulator games, for many, they are the only option to try out that airplane you always wanted.
It seems, however, that the DLC might be packing more than you expect as accusations have emerged that their DLC packs are crammed full of password stealing malware.
Password Stealing DLC?
Right, are you paying attention? Because it's at this point that things get a little complicated. Flight Sim Labs puts a lot of work into their DLC packs, that makes then rather protective of them.
With some packs selling for as much as $100, you can, therefore, understand why these DLC packs are also the target of pirates.
One user has, however, found that in their DLC files, a particular DRM file can be used directly to steal passwords and log-in information. The issue was discovered by a user on Reddit and although Flight Sim Labs responded very quickly, their answer wasn't particularly comforting. On their forum post, while acknowledging the file, they were more keen to point out that they believed this specific user was using a pirated copy.
They have, however, outright denied that such malware comes with the game and as of yet, no one has confirmed this, but then it's hard to find something that may not exist.
What do we think?
Well, it's either one of three things. Either Flight Sim Labs are lying and their DLC does include password-stealing malware; this does exist but it is there to identify pirates, or the Reddit user in question downloaded a pirated version that someone else had already tweaked. Of this, while I'm not taking sides, the latter sounds far more likely to me.
What do you think? Is this legitimate? Did the Reddit user just commit the cardinal sin of being found out in piracy? – Let us know in the comments!
*Update – Flight Sim Labs has confirmed that it's DLC did include identity stealing malware, but specifically to track one individual who was pirating it.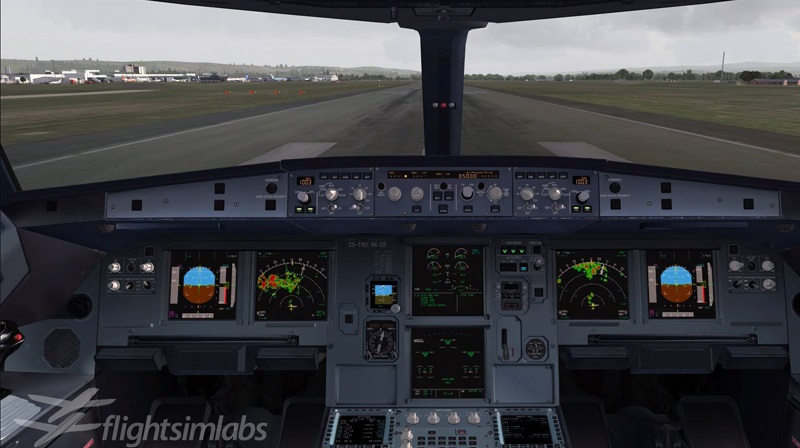 Support eTeknix.com
By supporting eTeknix, you help us grow. And continue to bring you the latest news, reviews, and competitions. Follow us on Facebook and Twitter to keep up with the latest technology. Share your favourite articles, chat with the team and more. Also check out eTeknix YouTube, where you'll find our latest video reviews, event coverage and features in 4K!
Check out our Latest Video