Floyd Mayweather Is Working On A Boxing Video Game
---
---
---
Mike Sanders / 5 years ago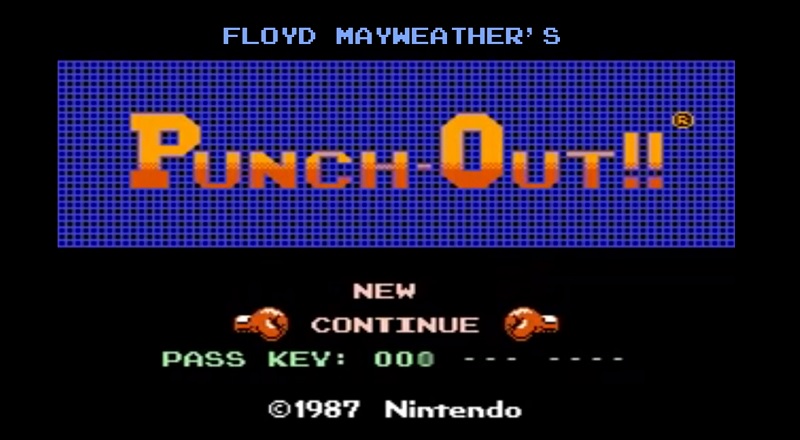 Floyd Mayweather
Like him or not, Floyd Mayweather was a very talented boxer and is, without doubt, one of the best pound-for-pound fighters of all time. Being a man who has clearly invested a lot of time in his image and diversity, it is somewhat strange that he doesn't have his own video game.
Well, in a report via PCGamesN, Floyd Mayweather, or more accurately the team behind him, is looking at creating and developing his very own boxing video game.
Punch-Out?
Boxing games have been in short supply over the last few years. The most recent game I can recall was Fight Night Champion and to put that in its context, it was released when David Haye was still World Heavy Weight Champion. You might recall though that despite it having probably one of the best and varied fighting rosters in it, Floyd Mayweather was absent.
There is a course a reason for this and Mr. Mayweather himself describes it best in the video above. If he isn't getting a slice of the action or part of the ownership, he isn't interested. In fairness, like him or not, that is a fair point. He has very carefully crafted his image over the years and as such, it would not be within character for him to license it out to a 3rd party.
What will the game be?
No idea, but truthfully I'd love to see a new boxing game. Yes, there is the UFC games which made EA abandon the boxing franchises, but I don't like UFC. Perhaps more accurately, I don't understand MMA. Stand up fighting is one thing, but when people start wrestling on the floor I have no idea what is going on.
If this does happen, great, but at the same time, I'm not exactly holding my breath for it either.
What do you think? Could a Floyd Mayweather game be good? If you played as him, would it be possible to lose? – Let us know in the comments!
Support eTeknix.com
By supporting eTeknix, you help us grow. And continue to bring you the latest news, reviews, and competitions. Follow us on Facebook and Twitter to keep up with the latest technology. Share your favourite articles, chat with the team and more. Also check out eTeknix YouTube, where you'll find our latest video reviews, event coverage and features in 4K!
Check out our Latest Video