Fly or Shoot with Parrot's Swing and Mambo Drones
---
---
---
Gareth Andrews / 7 years ago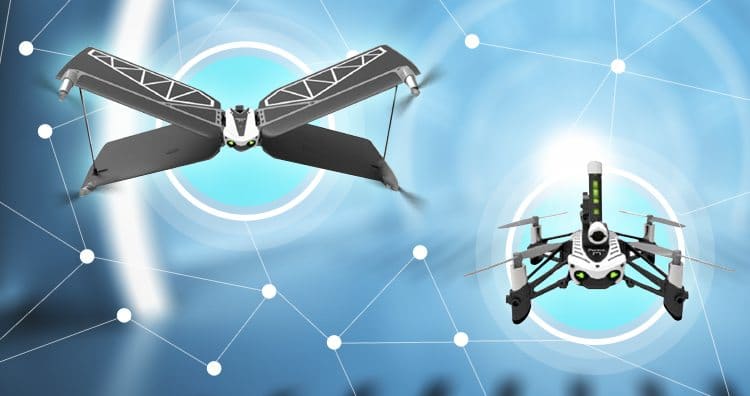 Drones have come a long way since they first come out. Originally used to fly over dangerous countries and areas, the devices are now seen flying all over the country with everyone owning a small drone that connects to their phone or laptop. Parrot is just one of many companies looking at creating the next hottest device and their latest hybrid drone,  Swing, would look right in place in the middle of Star Wars.
Set at just $139, Swing is designed to act just like a VTOL. VTOLs, or devices capable of Verticle Take Off and Landing, mean that after doing its standard lift to take off from the ground, the Swing is capable of going horizontal. This means it gains speed, allowing it to hit speeds of up to 18 mph in flight with the ability to perform U-turns, half-flips, and loops just like a plane.
https://youtu.be/7yL-NA72Iq8
If you want something a little more active then you may want to grab Parrot's other drone, the Mambo. Set at a smaller price tag of $119, the Mambo is only small but comes with two accessories to boost its appeal. First up is the grabber which allows you to pick up small objects like sugar cubes, and if you ever need to drop something then you can always use the cannon accessory which allows you to fire one of six pellets up to six feet.
https://youtu.be/58KLmzUk73Y