Flying Cars are Coming to Europe
---
---
---
Ashley Allen / 6 years ago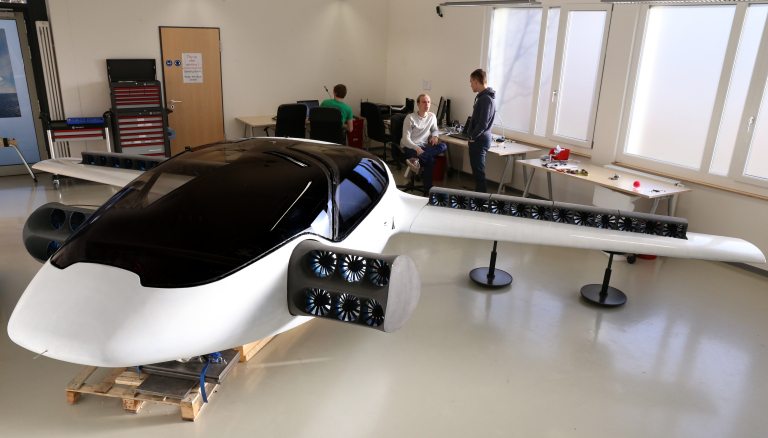 A European venture firm has made a significant investment in a German aviation firm to bring flying cars to the continent. Atomico has invested €10 million in Lilium Aviation to ensure that the world's first consumer flying cars will be European. Munich-based Lilium has strong form working on vertical take-off and landing (VTOL) vehicles, debuting the half-scale prototype for the Lilium Jet – created in conjunction with the Technical University of Munich and the European Space Agency (ESA) – earlier this year.
The latest iteration of the Lilium Jet, a full-scale build this time, features a composite hull and is propelled by 36 side-mounted directable electric fans.
"What we like about it is that it's a scalable design concept. It's easier to start small and go bigger," Atomico Chief Executive Niklas Zennström told TechCrunch.
For Daniel Wiegand, CEO of Lilium, the development of VTOL technology is the fulfilment of a lifelong dream. "I started flying at the age of 13-and-a-half and I had my first flight alone in a glider when I was 14," Wiegand said.
"Daniel and his team are some of the most impressive and ambitious entrepreneurs coming out of Europe in a long time," Zennström added.
Wiegand and his fellow engineers at Lilium are old friends who, together, complement each other's skills.
"We knew each other from University times already. When there was the idea to design a VTOL take-off and landing team. We wanted the founding team to understand every aspect of the technology," Wiegand said.
While flying vehicles are subject to strict regulation and controls, Lilium is confident its endeavours will not be grounded by legal difficulties.
"We looked into, when we designed the plane, that we can certify the plane with existing legislation," Wiegand explained.
Lilium hopes to begin test-flights of its full-scale flying car within the next twelve months.